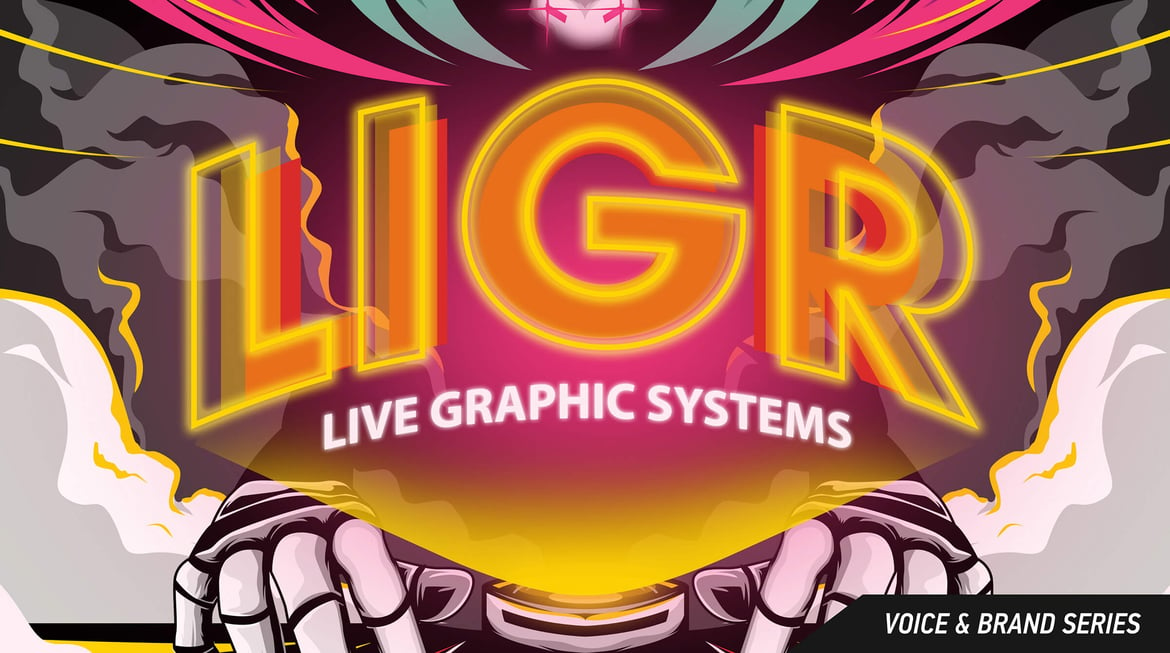 LIGR we have defined 5 key voices and values for our brand. It is important for our customers and our own team to understand what we stand for, and what we speak for.
LIGR - Our Voice
At LIGR we have defined 5 key voices and values for our brand. It is important for our customers and our own team to understand what we stand for, and what we speak for. We are focused on being the best possible sports graphics solution for a particular type of customer. A customer that is lacking in true broadcast experience, but requires the same level of result. A customer that wants to broadcast professional sports games, without the cost of traditional production, while giving sponsors true value to untapped live audiences at scale. Our values and voice speak to them.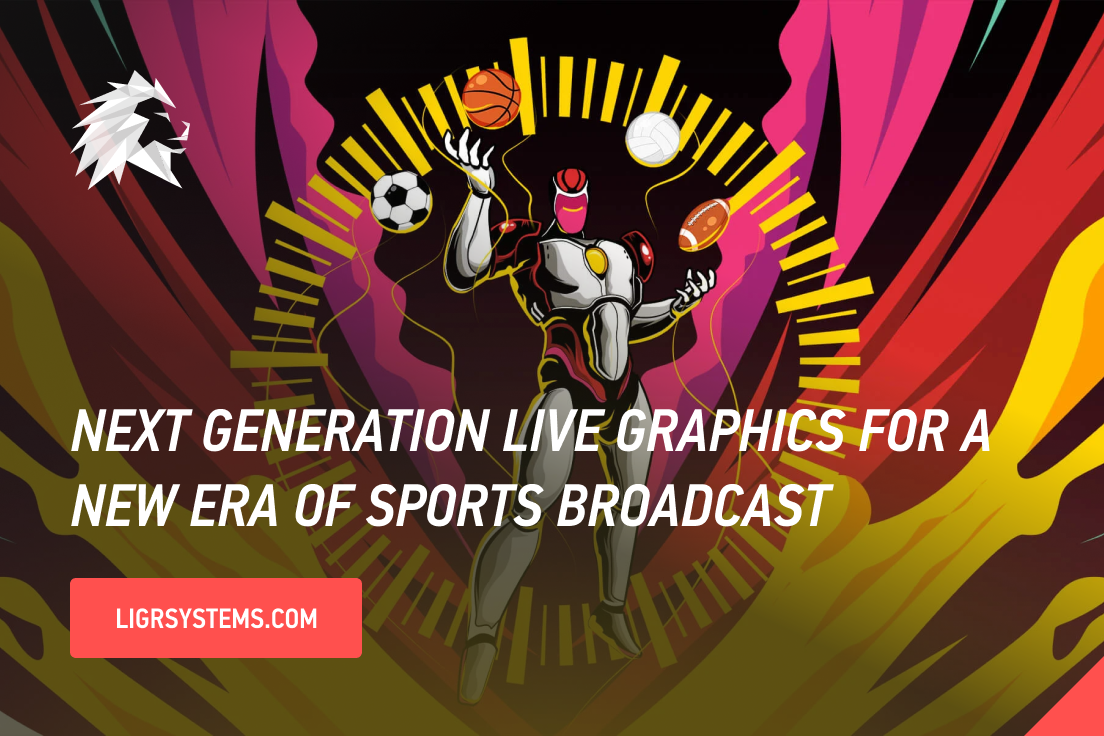 Read about LIGR's launch and investment by Alston Elliot Graphics
Our 5 Brand Voices!

Self Serve
Why is this important? Customers expect to be able to move fast and operate without skill or need for outside help. Our powerful, but simple UI allows any user at any level of experience to upload, edit, delete, and manage assets within the LIGR platform for use in live streams in minutes.
What does this mean for you?
No help needed
"Do It Yourself - DIY" Live Stream Graphics
Fast but simple
Personalised onboarding experience
Templated/out of the box/turnkey (take your pick)
Customers don't want to have to learn software and design graphics from scratch. They don't want to implement a solution and then find out later they need to employ further expertise, knowledge, or hardware to make it work.
Our solution is out-of-the-box, templated, and turnkey from the moment you login. For graphics and in-game sponsors, there's nothing—and no one—else you need to get the job done at the highest possible level. Unlike competitors that require you to learn their software to design and build a specific graphic, we provide you with proven, professional, and stunning graphics templates. They connect to live match statistics and display over live video —all automatically—using our automation logic built specifically for your sport.
What does this mean for you?
No effort preparation and setup
We've done the hard design work to save you time
Ready to go TV quality templates
Livescore apps and data connections done for you with no extra effort
Specialised and TV-Grade
Customers want a partner who shares in their concerns and works for their success. Other graphics companies deal in churches, conferences, and meetups. We speak sports and only sports. We're a solution that's built purely on delivering sports graphics at the highest quality in the best possible way.
This means thinking deeply about managing team lists and players, managing your fixtures, and scaling out simultaneous games. This means we've built sport-specific features such as "around-the-ground score;" live, dynamic and in-game ladders and brackets, and understanding what graphics are important to show and when for each specific sport. We know the rules of sports like the back of our hands because our customers expect nothing less. Our sports expertise and knowledge is built right into our solution.
What does this mean for you?
We will be your sports graphics industry leading authority - Suited for your level with no traditional and legacy jargon
We are your sport specialist, with our graphics themes having built in responses to every sport scenario automatically. We do the thinking for you
Effortless
What we do is not easy. Our solutions are complex and sophisticated. Cutting edge doesn't begin to describe it. But we're easy to work with and make it easy for you to get stuff done. We understand that you're under resourced and time poor. That you can't afford to spend hours learning software or training other staff up.
That's why our product is easy to use and easy for our customers to make their own changes, from changing a team logo to uploading a sponsor, assigning a sponsor to a specific goal to compiling a report of sponsor displays.
Whether you're producing graphics for one live game with our own live score app, connecting external APIs from global live data sources like Stats Perform, Sportradar, Genius Sports or managing a team of streamers to produce hundreds of games at once, we make life easier for you to produce TV-quality results.
What does this mean for you?
We aim to be easy and effortless to use but give you powerful results that will make other organizations and broadcasters jealous
We made your job easy going but make you look hard working
We understand your problem is resources, money, time. We solve that for you.
We can get you up and running with professional live stream graphics in minutes. Not hours. Not days.
Powerful
Customers want a solution that can grow as they do and provide the same powerful experience when producing graphics for one game or thousands. They don't want to have to upgrade or buy another solution as their needs change.
With built-in, cutting-edge cloud technology, we can scale at a pace that can keep up with the fastest-growing sporting organisation or production company. For a staff of five to 1,000, from one game to 10,000, we give you the ability to produce ESPN-quality graphics game in and game out, sport in and sport out.
It's easy to produce one game really well. It's extremely challenging to produce many games really well, especially if your budget isn't four times the cost of your house. Our product is designed to grow with our customers on their journey, providing cost-effective features, functionality, and results expected by fans and sponsors alike.
What does this say to you?
High quality but easy to use. A sports streamers dream.
We are ready to scale when you are
We give you all you need and nothing you don't. No wasted and complicated features that don't solve any problems and make your life harder
Stream more games without the worry of increasing linear costs of production
To read more about LIGR in our voice, values and promises series, jump over to our pillar post and dive in.