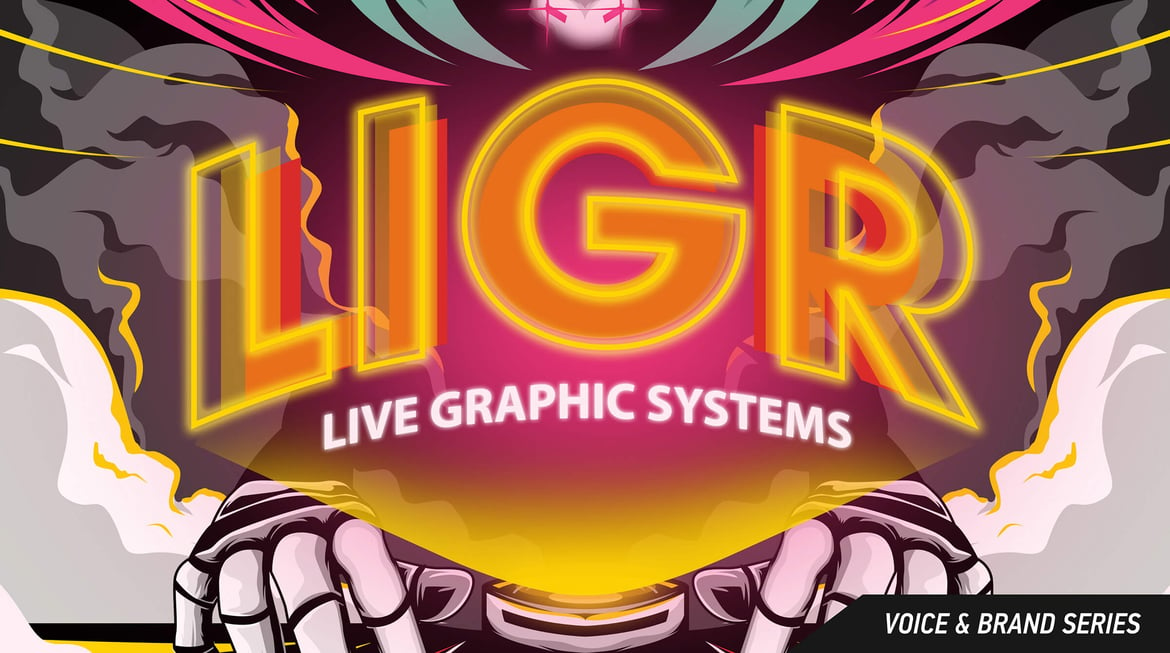 We have spent the last 3 years listening and learning from our customers, while putting together what we truly believe will create a successful business with culture and values we are proud of.
LIGR - Our Values, Voice and Promises in a new era of sports broadcasting
When launching a business, it's important to take the time and understand exactly what you stand for, what your voice is, the values you standby and the promises and guarantees that you will strive to execute for your customers.

At LIGR, we have spent the last 3 years listening and learning from our customers, while putting together what we truly believe will create a successful business with culture and values we are proud of.

Below is a summary of our voice, values and promises that we are excited to share with you. This is the first part of a series detailing our business and why we believe we are going to make a big impact on the sports broadcasting world across all levels of sport.


Pronouncing LIGR - Lets set the record straight
Live Graphic Systems may be easy to say; however, we are better known as "LIGR" for short, an acronym that attracts some interesting pronunciations.

We wanted to set the record straight, and what better way to do that than to dedicate an entire blog post on how to pronounce "LIGR"!

To dive deeper into our founding story and why we call ourselves LIGR, and most importantly how to pronounce it, hit the link below.


Setting the stage - the value of live graphics to sports broadcasts
When it comes to watching sports, there are two parts to the game. There's the actual play on the field, pitch, or court. And there's the stats and graphics that enrich the game. Fans watching TV broadcasts have come to expect ESPN- or FOX Sports-quality graphics to enliven their experience. Anything less seems unprofessional.
To build a great product, we needed to understand the current sports broadcast landscape from the top of sports to the grassroots, the challenges and pains of producing TV quality graphics and what are the best solutions to solve these pains.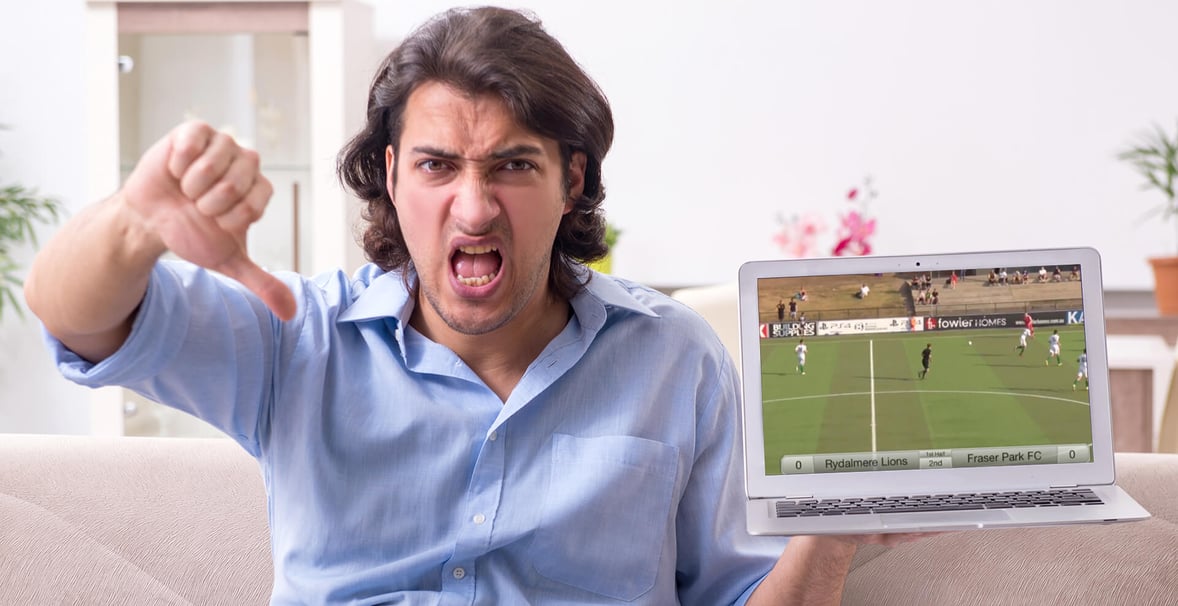 A man displeased with the quality of live graphics on a football live stream he is watching.

About LIGR and what we offer
LIGR is a new breed of automated and cloud graphics software that offers TV-quality sports graphics with no need for hardware, designers, skilled graphics operators, or developers. And because our solution is out-of-the box and in the cloud, we get you up and running in minutes.
What we offer?

Professional, out-of-the-box, statistic-integrated, templated-sports graphics themes
Automated graphics and asset management, superior workflow and user experience
Effortless sponsorship management, in-game display and reporting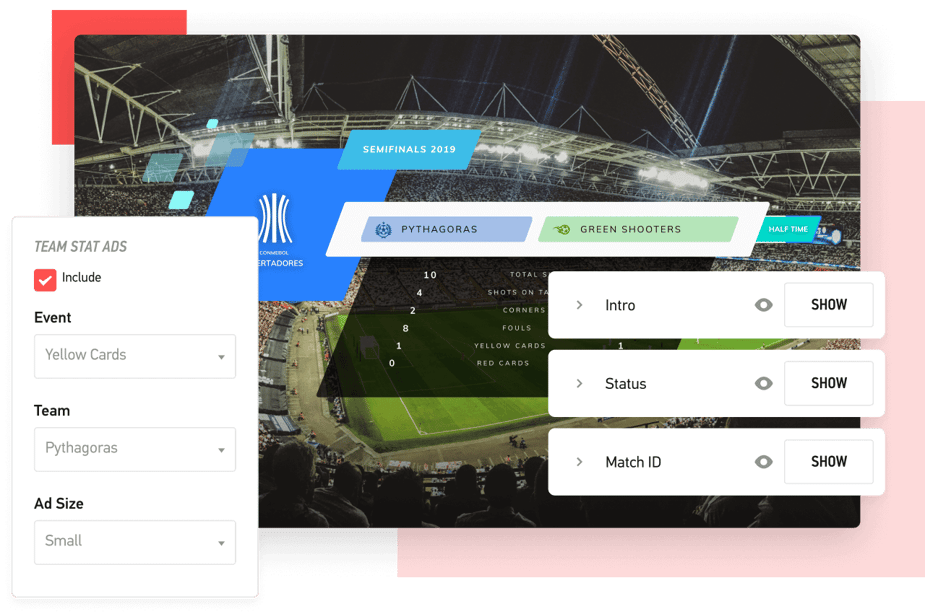 Our Voice and Values
At LIGR we have defined 5 key voices and values for our brand. It is important for our customers and our own team to understand what we stand for, and what we speak for. At LIGR we are focused on being the best possible sports graphics solution for a particular type of customer. A customer that is lacking in true broadcast experience, but requires the same level of result. A customer that wants to broadcast professional sports games, without the cost of traditional production, while giving sponsors true value to untapped live audiences at scale. Our values and voice speak to them.
Our 5 key values and voice
Self Serve - our customers expect to be able to move fast and operate without skill or need for outside help



Templated/out of the box/turnkey (take your pick)

- Customers don't want to have to learn software and design graphics from scratch. They don't want to implement a solution and then find out later they need to employ further expertise, knowledge, or hardware to make it work.



Specialised and TV-Grade

- Customers want a partner who shares in their concerns and works for their success. Other graphics companies deal in churches, conferences, and meetups. We speak sports and only sports at the highest possible quality and function.


Effortless - What we do is not easy. Our solutions are complex and sophisticated. Cutting edge doesn't begin to describe it. But for our customers, we are easy to work with and make it effortless for you to get stuff done.


Powerful - Customers want a solution that can grow as they do and provide the same powerful experience when producing graphics for one game or thousands. They don't want to have to upgrade or buy another solution as their needs change.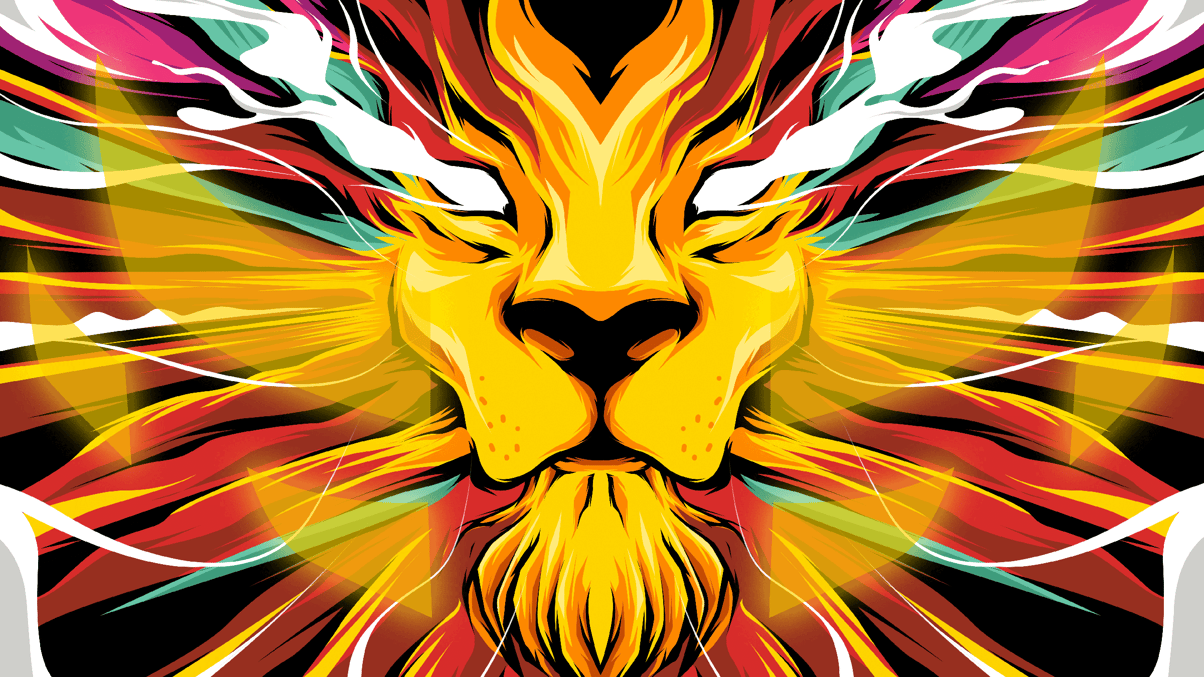 A next generation live graphics solution for a new era of live sports broadcasting.


Our Value Proposition
To be a successful business, you must have a value proposition that resonates with a core customer who has a true problem that needs solving.
At LIGR, we want our customers to feel that we are specialised and experienced in our plight. That we are best-in-breed but approachable and educational as we know that our customers may not be from the traditional world of broadcast and graphics. We are understanding of their needs but are cutting edge. We want our customers to know that we are modern, new age and next generation for a new era of sports broadcasting.
Our value proposition for our customers can be stated in 4 statements.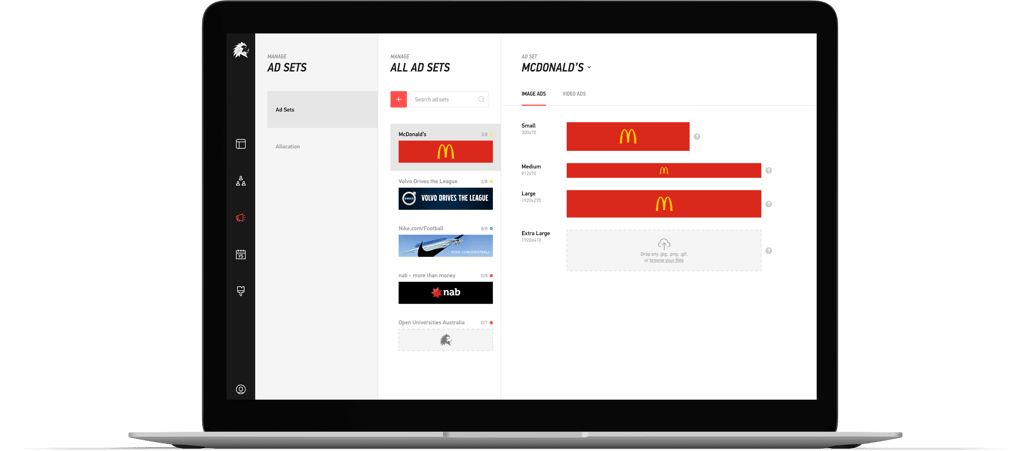 Our core pillars and why believe us?
For us to have a true and real value proposition we need to have Value Proposition CORE PILLARS that as a company we believe in, and importantly for customers to believe in.
Our core pillars are:
TV-Grade Quality while being "out of the box" ready -

Engage fans, stand out from the crowd and attract sponsors and brands

New-Age User Experience -

Effortless adoption, no barriers to entry, seamless workflow, fool-proof

Real Monetisation Ability -

Integrate, display, report to sponsors. Truly generate revenue from your live streams
Why believe us? Because our solution and platform has been built with features to speak to these pillars. These pillars build our core value proposition which is proposed to solve the problems and challenges we know you face.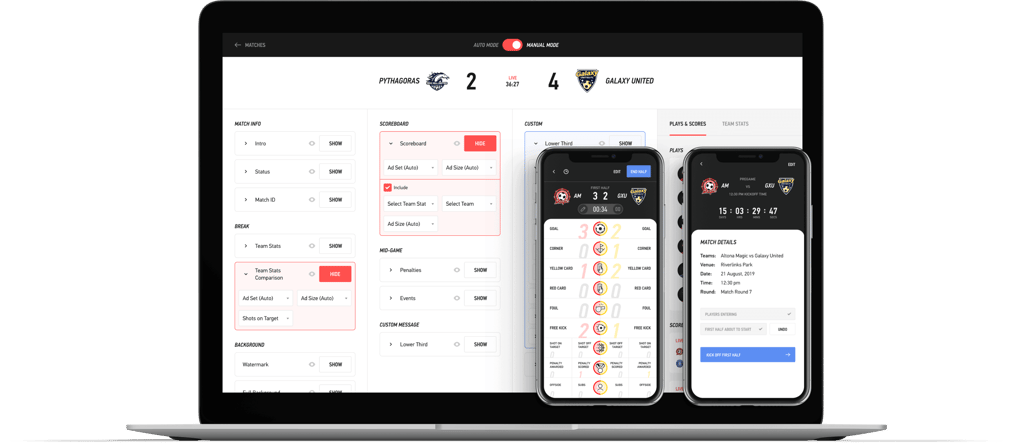 LIGR Customer Success Stories - how is it working?
For the success of our platform is only told by the difference we are making for our customers. It is ultimately the reason you start a business or build a platform. It is what you measure the impact your business has at a global level.
How can we prove this success and how do we measure if we are having impact?
Do our customers tell us they have reduced and saved time on graphics preparation and operation compared to their past workflows?
Are they saving money by removing design, hardware and graphics operation costs, and by how much?
Have our customers increased the total amount of produced content due to a tight, scalable workflow that was not possible with other more traditional solutions?
Has sponsor, brand and commercial partner interest increased and what is the financial result of that?
Are fans more engaged and audiences increased due to a more professional production with match statistics integrated in a way that could not do before?
Has a customer increased their ability to win work and sustain scalable productions, increasing their revenue, team and ultimately the value of their business?
At LIGR, we constantly talk to our customers to ensure that our key value proposition is hitting the pain points that our customers have and is bearing out true and valuable results.
"

Since implementing the broadcast technology we have significantly increased our viewership and attracted new partners, that we seamlessly manage and display automatically in our broadcasts due to LIGR's smart campaign manager."


Brian Meinrath
Head of Commercial
Football NSW




Our Brand Promise
A brand promise is something that we take very seriously at LIGR. We understand our customers' problems deeply, and we take it so seriously, while understanding the other products on that market, that we are 100% confident in putting forward a brand promise and guarantee to our customers.
Our Promise- We are the The only TV-Grade live sports graphics solution that requires no hardware, no designers, no skilled graphics operators, no developers and no prior knowledge or experience, that gets you up and running in minutes.
Our customers are often under resourced, under skilled, but have a dire need to produce live content and lots of it. They can't afford to learn software, pay designers and spend valuable time on preparation for live productions. Yet they have live production demand, with highly localised and engaged audiences ready to consume local live content. Our solution needs to get you up and running in minutes, scale rapidly and require no. skill, knowledge, design and hardware to get going. So that's what we did.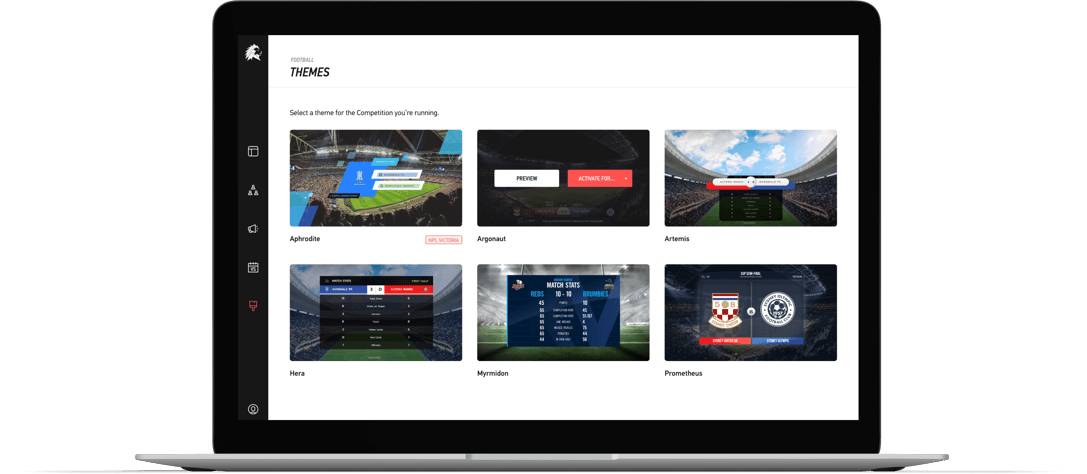 Our design is for the customer
Creating a brand that stands out for all the right reasons is a difficult endeavour. We came up with a list of all the words we might want evoked when our customers see LIGR:
Sporty
Modern
Live stream
Clean
Simple
Bold
Energetic
Best in business
These were things that we wanted, and things that are painfully absent from the other apps. When we looked at the sports broadcast and graphics, industry I knew that making LIGR stand out by simply having pleasant aesthetics and a modern UI wasn't difficult (that is to say the traditional and even more modern solutions look like they come from the dark ages).

We looked at the latest design trends, looked at some of the most beautiful apps out there, and explored themes and illustrations to try and find LIGR's visual voice....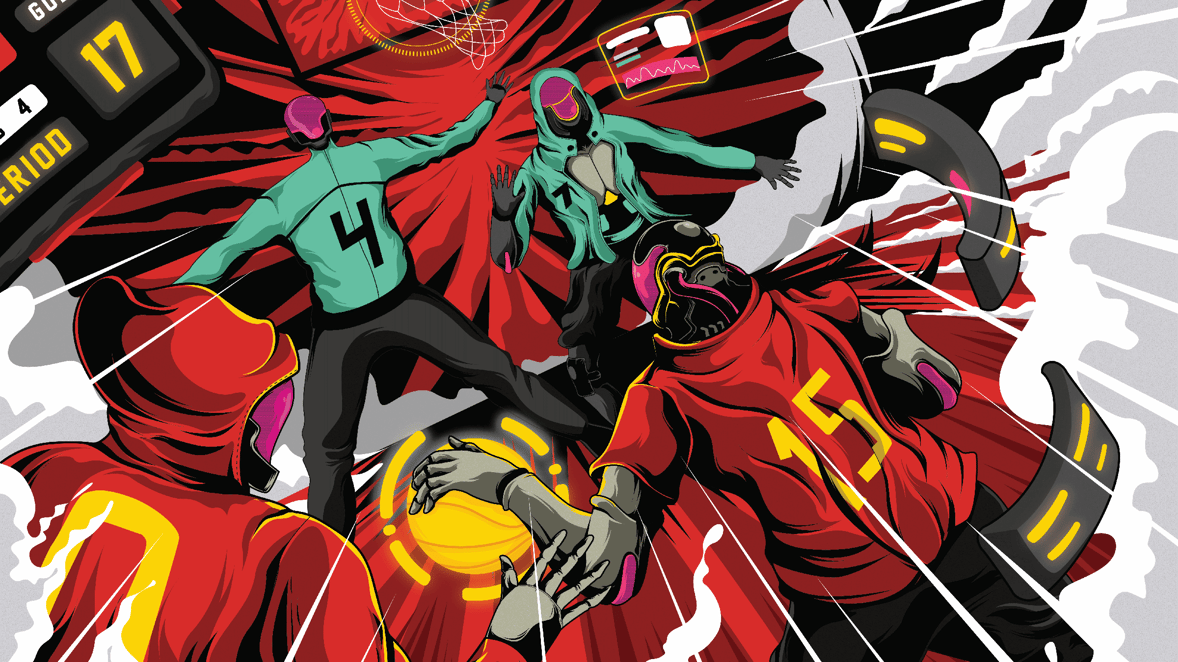 A next generation illustration for a next generation live graphics solution.
We'll deep dive into our design and branding as the series gets launched.
Please subscribe to our
blog
and
register
to our app release if you haven't already, to make sure you get the latest information exactly when you need.