On a long-term basis, it just doesn't make financial sense for grassroots organizations to live-stream sport at a cost. Virtually any sport at any level can attract sport sponsors and significantly boost matchday revenue – with the right strategy in place.
In this post, the second in our Live-Streamed Sports & Sponsors Series, we'll explain how sports teams and leagues can easily fall into the trap of losing money on live-streaming and the best way to avoid it. All it takes is some careful planning and the right technology mix, and the sponsorship deals will soon be rolling in.
As we mentioned at the start of this series, we won't be recommending any specific technology or software here – the idea is to share the knowledge required to make these important decisions yourself.
The Amateur Sport Sponsorship Trap
The biggest problem is the way that almost every grassroots sports organization approaches live streaming. The thinking is: let's get something live and see where it goes. Worrying about production values, profitability, or sponsorship isn't much of a concern – yet.
After streaming a handful of games, there's a realization that it might be a bigger undertaking than it first seemed. The planning, production, and promotion of live sport can be a massive drain on resources if it isn't approached in the right way. Live streaming video from a match is reasonably straightforward, but if you want to offer a quality viewing experience, then you also have to consider how to integrate other moving parts such as advertising and live graphics to show the score and other in-game statistics.
Even if you get some sponsorship deals, managing them can become a headache. It's a surprisingly labor-intensive process to integrate ads into video broadcasts manually, so the workaround is usually to just put the sponsor's logo in the corner of the screen in a white box for the duration of the match.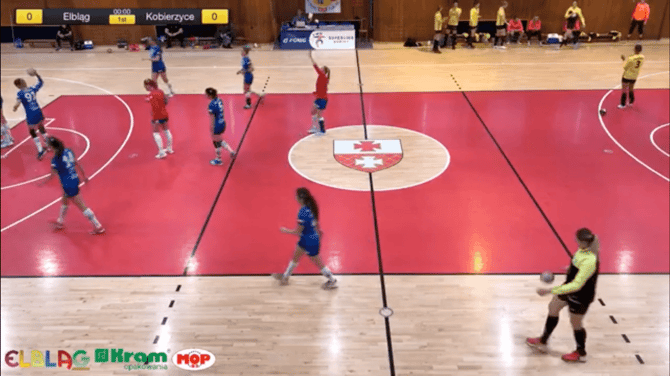 An example of poorly integrated sponsorship. Source: YouTube.
Many sports organizations end up in a position where their streaming setup isn't fit for purpose because their choice of technology and software was purely based on price and simplicity. Whether software allows for animated banner ads to be shown during breaks in play, or how easy it is to automate ad displays across multiple matches aren't usually requirements for amateur sport sponsorship – but in the long run, it pays to have these features.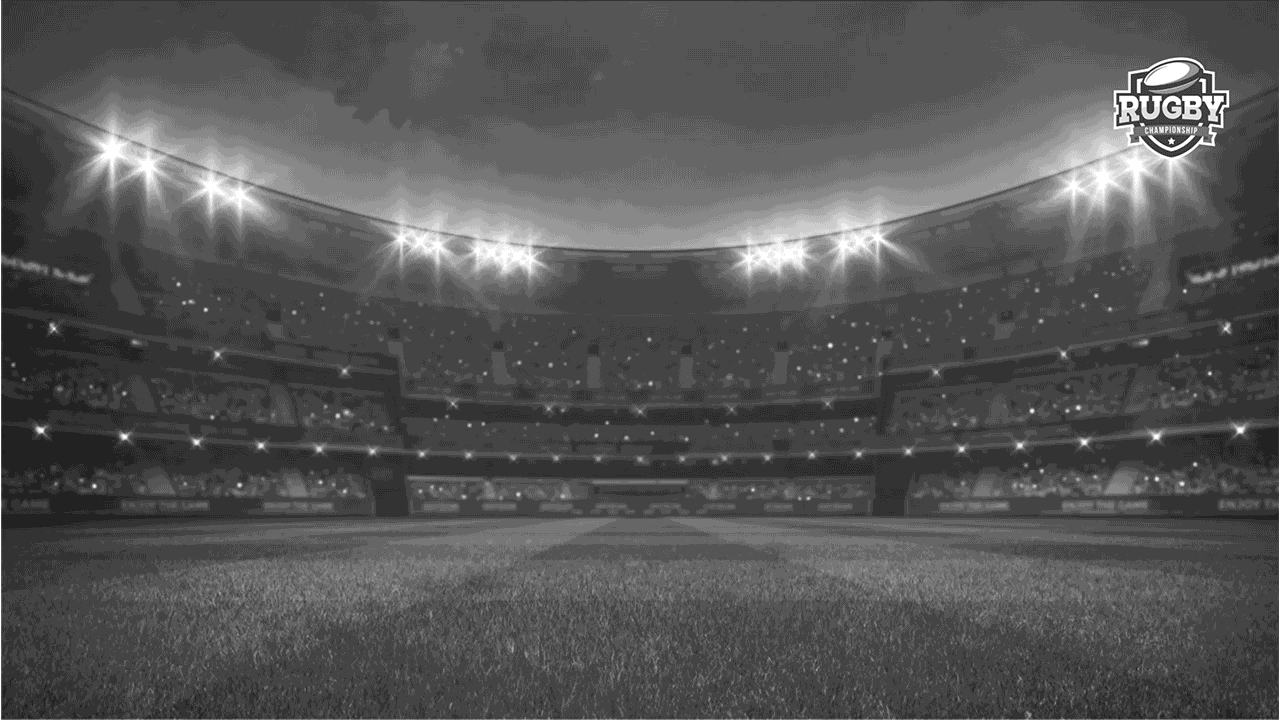 Live, in-stream, sponsorship integration. Powered by LIGR.Live.
Now we understand the problem, let's take a step back and see how a tweak in strategy can get you where you want to be: earning revenue from a cost-effective streaming setup with fully integrated advertising features.
Make a Plan and Focus on the Goal
Live sports content is a valuable asset, even at the amateur level. Your ultimate goal is to leverage this asset to make a profit. It sounds simple, but all you need is a set of objectives planned out that will help you reach this goal. If you start with a loosely defined goal to stream some games as cost-effectively as possible, then that's probably all you'll achieve. If instead, your aim from day one is to create a scalable streaming setup that maximizes advertising opportunities, you're already halfway there.
Think about the end goal first. If you want to get to a point where you're live-streaming every league game efficiently and running at a profit, then you want every club in your league to be using the same setup to stream live video, overlay TV-quality graphics and serve ads. The best course of action is to start looking for an integrated technology setup that will do all that for you. Choosing platforms that include automation features is critical here, as this keeps operating costs down.
Watch different sports streams from around the world and when you find something you like the look of, get in touch and find out how they did it. Speak to other local clubs and leagues and find out what technology they use and if they have any regrets about their choices. Ask whether they've had any success integrating advertising and managing ad campaigns across multiple games. Google "cost-effective, scalable live sports graphics solution with advertising". You won't find one software solution that does it all, but you should start to get an idea of the handful of software packages and platforms that are needed to mix the live video feed with graphics and sound, and then host the live stream. Once you know what you're looking for, it's much easier to find it.
You've got to think big from the start, even if you plan to start small. Live-streaming one-off games won't get you where you need to be. Advertisers with serious budgets just won't be interested. You need a scalable setup that enables you to broadcast as many games as possible. Then, with standardized ad space across all your games and aggregated viewing statistics, you can attract bigger and better sponsors.
Speak the Language of Digital Advertising
The best ad agencies and ad executives are always hunting for more cost-effective ways to reach an audience. The trick is to give brands that already spend big on digital ads the opportunity to reach their audience at a slightly lower price (rather than trying to convince brands that don't spend on digital ads yet to start by sponsoring your team).
Digital ad space is a standardized commodity. If your viewing figures and exposure rates aren't in line with industry standards – or if you don't have this data at all – serious advertisers won't be interested. Advertisers and their ad agencies work with platforms that serve standard ad formats, sell ad space by cost per impression, and can provide detailed reporting on ad exposures so that they can compare what's on offer with their current ad spends. If you want to appeal to advertisers, then you must choose technology that is designed with the requirements of big brand advertisers in mind.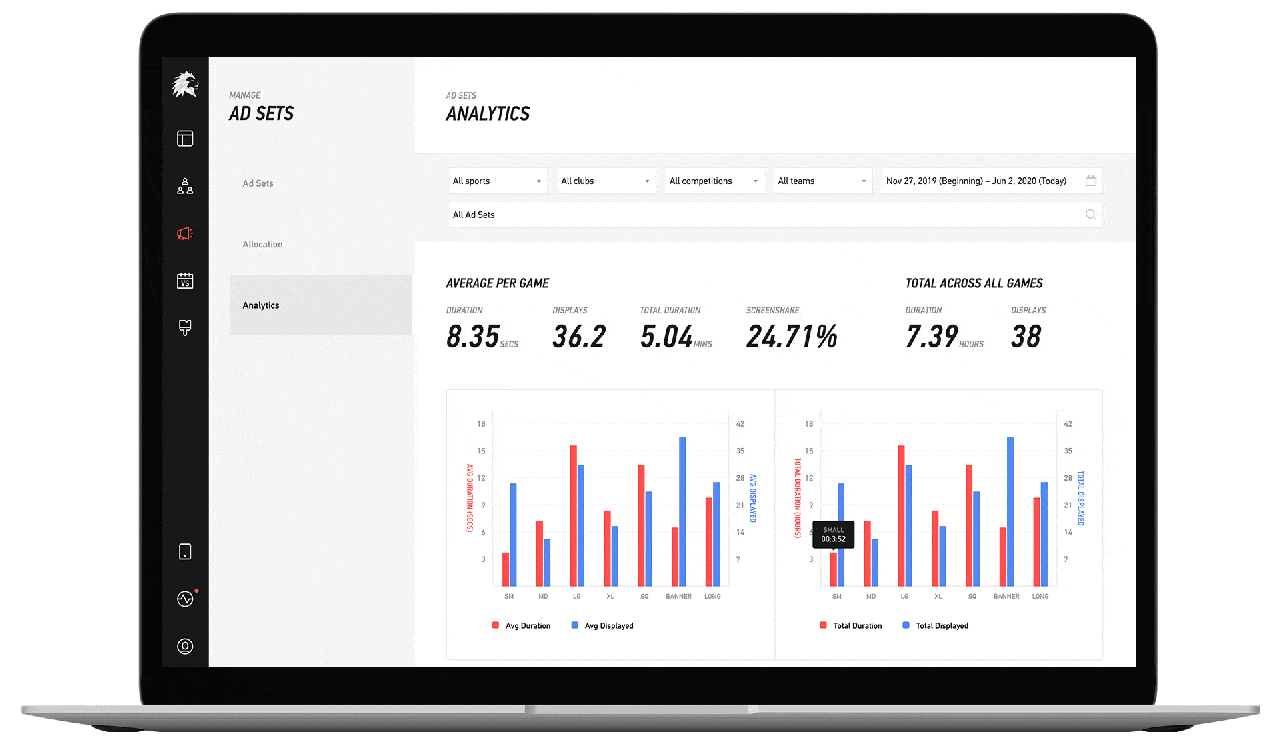 In-depth advertising analytics. Powered by LIGR.Live.
When you're planning your first streaming setup, tracking and data probably isn't something you need to understand inside and out, but the option needs to be there. You need to know that when you get to the stage where you're streaming games and talking to advertisers, all you have to do is push a few buttons and the required reports will be generated automatically. Eventually, though, if you want to succeed, someone in your organization will need to learn the ins and outs of digital advertising. Then, you can confidently market your sponsorship opportunities in the language of digital advertising, and start to compete for advertising dollars with platforms like Google, Twitter, and Facebook.
Make it Easy for Yourself
The takeaway is: when your goals and objectives are correctly aligned, you make better business decisions. If you want to make money from advertising, then you must focus on this and choose technology that will make an admittedly challenging task as frictionless as possible. Trying to squeeze advertising into software that wasn't explicitly designed for the purpose is doomed to failure. The right software will allow you to upload banner ads to the cloud, manage them, serve ads to multiple live games, automate ad displays, track exposures across numerous games, and output advertiser reports. If your setup means that someone has to do most of this manually, then it will become a burden and hamper your progress rather than helping you to achieve your goal of making a profit from advertising.
In the next article in the Live-Streamed Sports & Sponsors Series, we'll take a closer look at the relationship between advertising dollars and viewer experience. Keeping viewers happy with high production values attracts bigger audiences and means better sponsors.