Live-streamed sport is in the middle of an advertising revolution. The LIGR platform makes it possible for any sporting organization to stream matches with high-quality graphics and maximize their matchday revenue from digital advertising.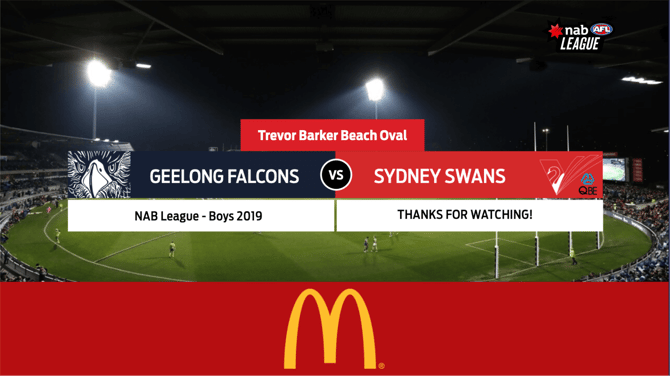 Live streaming is the future of sport, which means it's the future of advertising. Advertising is powered by LIGR.Live.
It's not as though advertising during live streams wasn't happening before we launched our platform. It's just that it was challenging for grassroots organizations to do well. For most live-streamed sports, "advertising" is just putting sponsors' logos in the corner of the screen. That's not really digital advertising – it's just moving the logos from pitchside to the screen.
LIGR isn't just graphics software. It's a powerful advertising platform that completely changes the game. Instead of logos, sponsors can display a full range of banner ads at different points throughout the match. They can sponsor specific in-game events, such as goals or touchdowns. They can choose to show their ads before the game, during the team line-ups, or at halftime. Instead of four of five sponsors per game, there is potential to show dozens of ads during a match. Again, this was all possible before, but it took a large and expensive team of professionals hours of work for each game. With LIGR, a single person can set up and preconfigure advertising for hundreds of games, then sit back on game day as all the ads are displayed automatically.
Grassroots sports clubs have suddenly become fledgling advertising platforms. They can attract sport sponsors with bigger budgets – and instead of logos, they can show proper digital ad campaigns. They can now compete with Facebook and Google for the advertising dollars of local businesses as well as big-brand advertisers.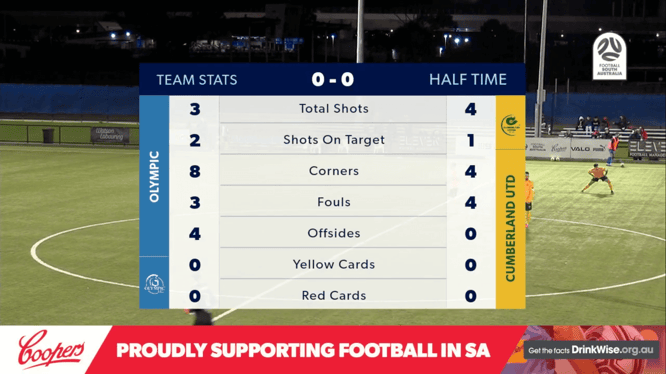 Advertising placement is perfected in real time - sponsors get their ads at the best time, to get the best attention.
This is an exciting prospect, but it's not a straightforward transformation. To be a successful advertising platform, you need to service your sponsors. It's easy to just take the money, show the ads, and then go looking for the next sponsorship deal. But to retain sponsors and grow their ad spend, you need to help them every step of the way – especially if you are dealing with inexperienced local businesses without an advertising agency or in-house specialists.
There are two approaches to running a successful advertising business. On the one hand, you can promise the world to your sponsors, take their money, show their campaigns, and let them succeed or fail without any support. If they succeed, great; if they don't, just find another sponsor.
On the other hand, you can partner with your sponsors and do everything you can to help them succeed. You treat their advertising budget as if it was your own money, and you make it your responsibility to ensure that every cent spent generates a return. The second option isn't just the best way to increase your profits and build a successful advertising business – it's a much more rewarding way to work.
You can't learn everything you need to know about servicing sponsors by reading blog posts, but if there's one thing to remember, it's that your work doesn't end when the sponsor's ads go live. It's just the start of the campaign.
Checking In
The first thing to do is check that everything works. View all the ads, call the number, visit the website, make sure nothing has been missed. Then, after the first few matches that include their ads, check in with your sponsor. It's part of being an advertising platform to make sure that everything is working as it should be and to suggest changes that could improve performance. Ask if they watched any of the games and whether they have seen any response from the ads yet. If they have tracking in place, check with them that it is working correctly (see Why it's Vital to Track Performance in Live Stream Advertising).
Ask if any problems have cropped up in the customer journey that they didn't expect. For example, they might be getting visitors to their website but nobody is making a purchase. If this is happening, check the ad to see if it's misleading in any way. Think about ways that the ad or their website could be made easier to understand. If necessary, reassure them that most campaigns start slowly and tell them that you will help them optimize the ads over the coming weeks.
They might be getting too many phone calls, so you will need to reduce the number of times you show the ads. They might have run out of stock for the product that they are advertising. These are things that you would expect a sponsor to tell you, but it does happen and the campaign suffers. Also, just checking in with the sponsor and showing that you care goes a long way.
In the early stages, it's important not to panic and change everything. At this point, you just want to make sure that everything is working and the new business that you bring to the sponsor is being tracked. When you are happy that everything is working as it should, you then need to let the campaign run for a while before you check in again.
Making Changes
Depending on how long the campaign is running, you should follow up with the sponsor again when it has had some time to run. Don't leave it to the end of the campaign when it's too late to make changes. Ask again if they've seen any results and check whatever tracking system they have in place. If performance is poor, then you can discuss changing the ads. Also, consider that digital advertising response rates can be in the 0.01% to 0.05% range. That means you might need to show an ad 10,000 times to get one response.
At this point, if you didn't request any changes to the sponsor's ads at the start of the campaign, you now have evidence that their ads aren't working. This will give you leverage to suggest some of the tips we provided in the previous blog posts in this series.
Having a strong offer is incredibly important (see Optimizing Live-Stream Sports Ads for Success). Revisit the sponsor's website and see if there is anything more appealing that they could include in the ad. If not, ask the sponsor to consider adding a discount or improving the offer to help the campaign.
If the sponsorship deal is high-value, this might be a good time to work with a designer to either revise the ads or create entirely new ads (see How to Work With Designers and Create Better Ads for Your Sponsors). Expert help may uncover something that you've missed or give the campaign a fresh angle. In the end, even if a campaign doesn't go particularly well for the sponsor, if you can explain why and then help them to create a better campaign, they will stick with you.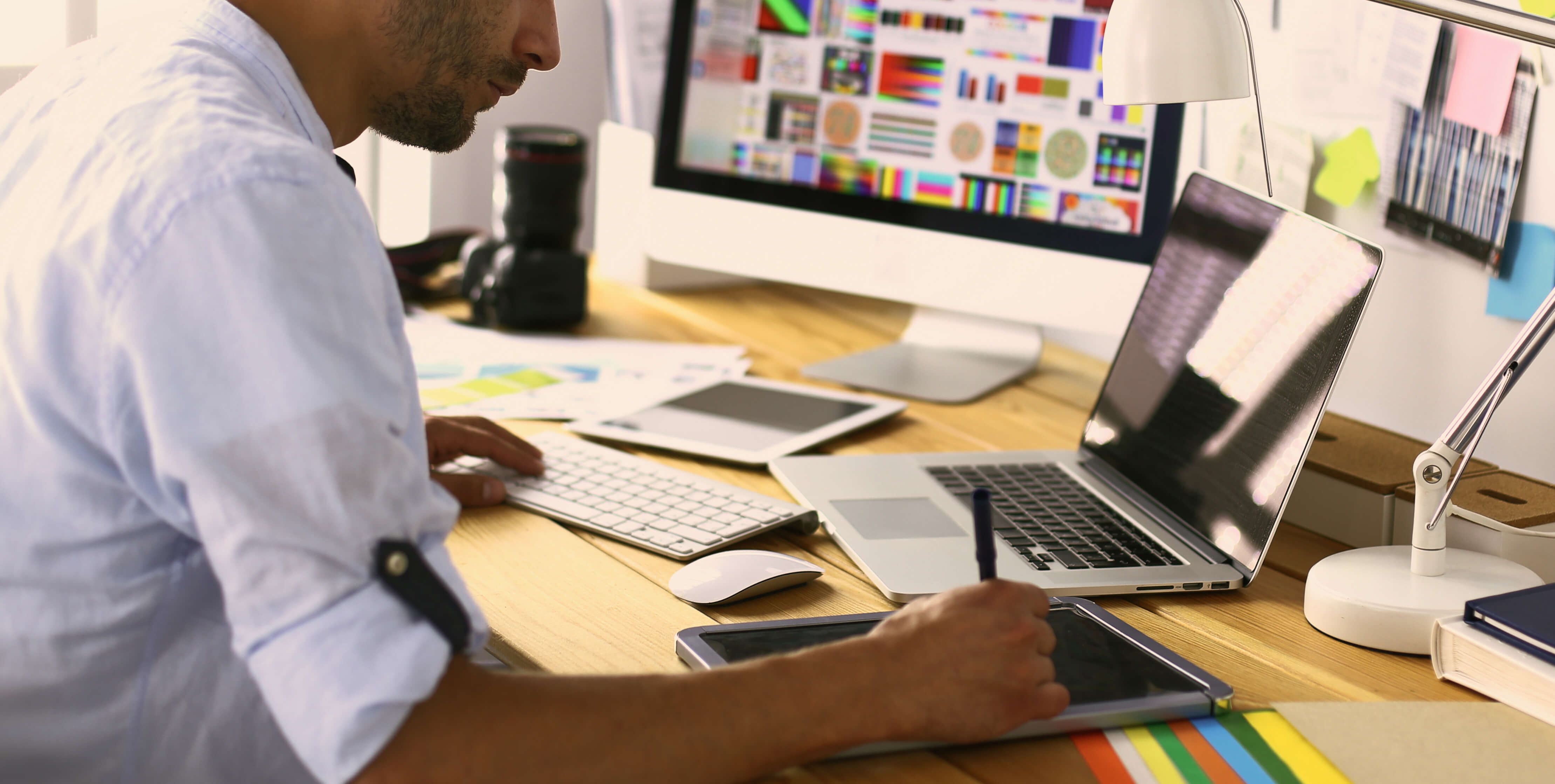 Graphic designer working on a tablet and computer.
Following Up
When it's over, you still have work to do. If the campaign hasn't delivered a return for the sponsor, consider offering them more ad space for free – but you should only do this if you have a plan to improve the campaign. Sometimes, businesses just don't have a strong enough offering, or the audience isn't interested in their products.
If the campaign has been a success, you should follow up immediately with discussions about the next campaign. Collect all the relevant sales figures from the sponsor and put together a report demonstrating their return on investment. Include screenshots of their ads being shown during live games. At the end of the report, show your plan for the next campaign and how a bigger budget will increase sales. Show them how sponsoring specific in-game events or how creating a campaign that includes a reference to your sport will improve performance (we'll explain more on this in the next post). Then, put together a case study that shows how successful the campaign was and send it to prospective sponsors.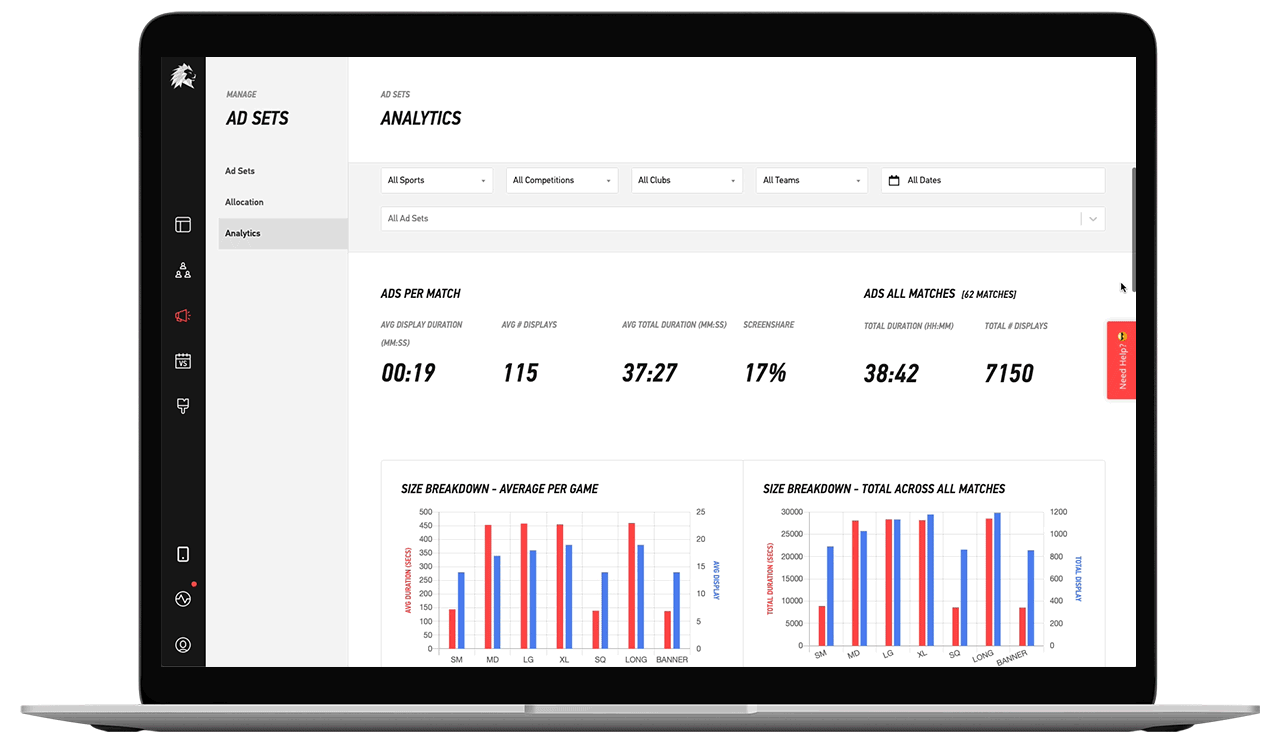 LIGR makes the decisions for its sponsors easy through visualisation and the most relevant performance statistics.
Learning on the Job
Servicing your sponsors is one thing that the LIGR platform can't automate for you. It's a steep learning curve, but something that is best learned on the job. Advertising is often about trial and error – you change things and see what works and what doesn't. When something works for one sponsor, you can replicate it for another. It's also important to remember that with grassroots sport, many sponsors are also supporters. Helping them with their campaigns is a way of showing that you appreciate their support and you care about their business.
For the final post in this series, we want to go beyond the basics and show you how to take your sponsors' ads to the next level. It's vital to understand what it takes to look after your sponsors and help them produce functional ads, but the LIGR platform has much more to offer. To find out more, read: How to Take Your Sponsors' Ads to the Next Level.