First, go to ligrsystems.com and sign up for free. Fill out the form, and you'll receive an email with your access details and your free match credits. After you have used up your initial signup credits, LIGR will be available on a per match credit fee (see the pricing guide).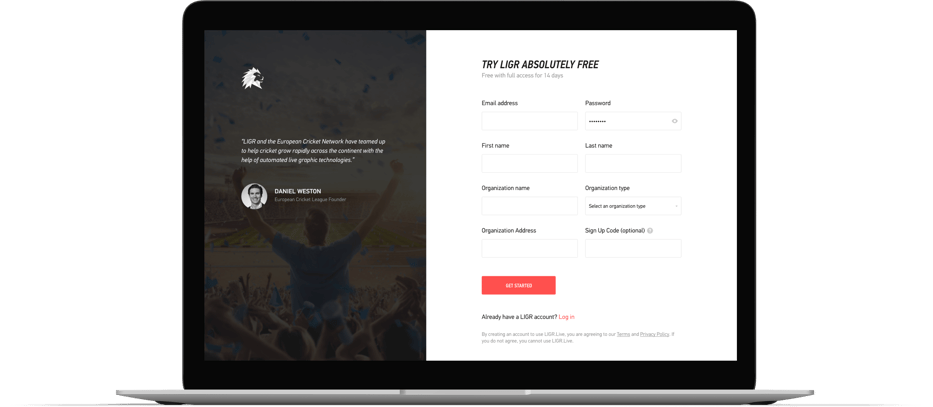 LIGR.Live sign up page.
Once you receive your access details, you can log in at LIGR.Live and start to find your way around the platform.
Before we move on to the next step, it's worth familiarising yourself with the different access levels available for LIGR users: Owner, Admin, User, Gameday Operator, and Live Scorer.
Owner: The owner of your organization within the platform. This is top-level access and permits users to do almost anything within your account. Owners can create or modify all of the elements within LIGR, such as competitions, assets, ad sets, and more. Owners can also manage other users and change their permissions.
Admin: Admins of an organization can do much the same as the owner, with the exception of having access to billing.
Gameday Operator: This user has permission to create matches once an Owner has configured all of the assets. This can be a large job if a club has multiple teams playing in different competitions during a season. A Gameday Operator can assign a Live Scorer to score the match if match data is required to be captured using the LIGR LiveScore App.
Live Scorer: This user level has access to the LIGR LiveScore app and can only score games. When a Live Scorer logs in to the LiveScore app on their smartphone or tablet, they can only see the games that they have been assigned. They can use their device to log in-game events as they happen during a live game. This data can then be used to trigger live graphics during your live streams.
To invite users and assign roles, navigate to "Permissions" under your account settings, which is at the bottom of the menu on the left side of the screen on LIGR.Live.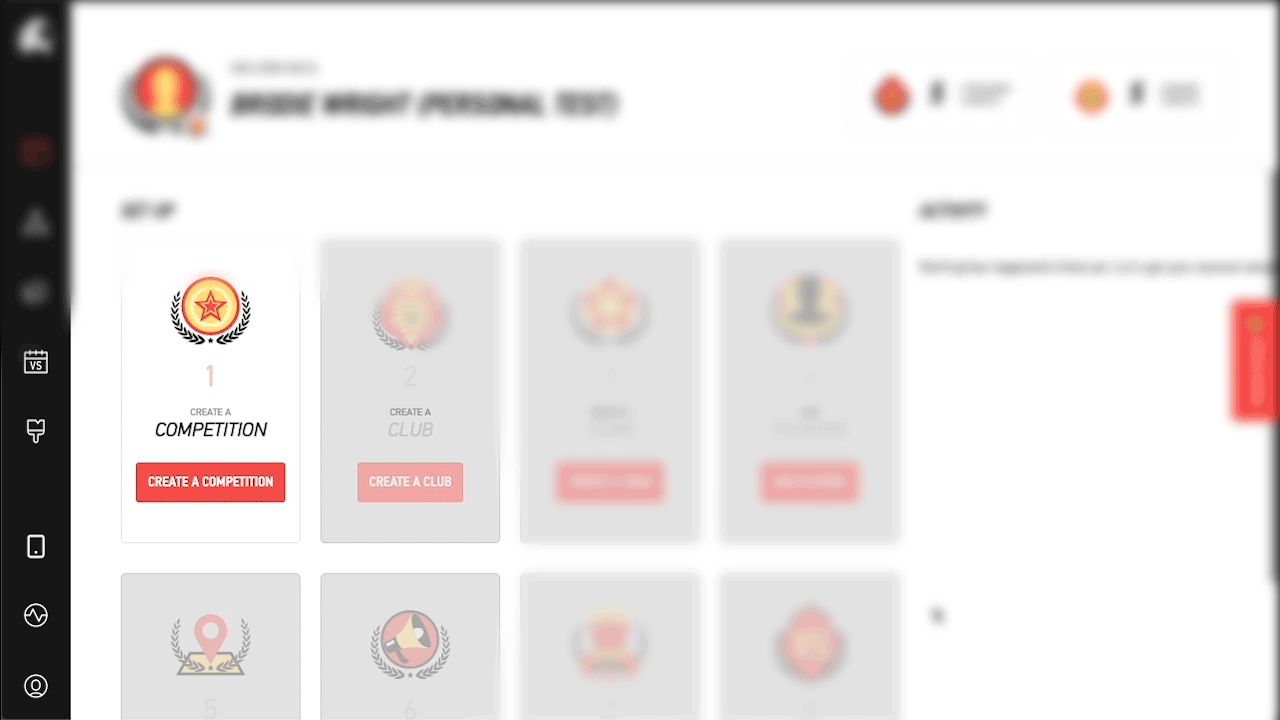 Navigate to permissions under your account settings.
On the Permissions page, hit the red "INVITE USER" button on the right side of the screen. Then you can enter the user's details and assign their permission level.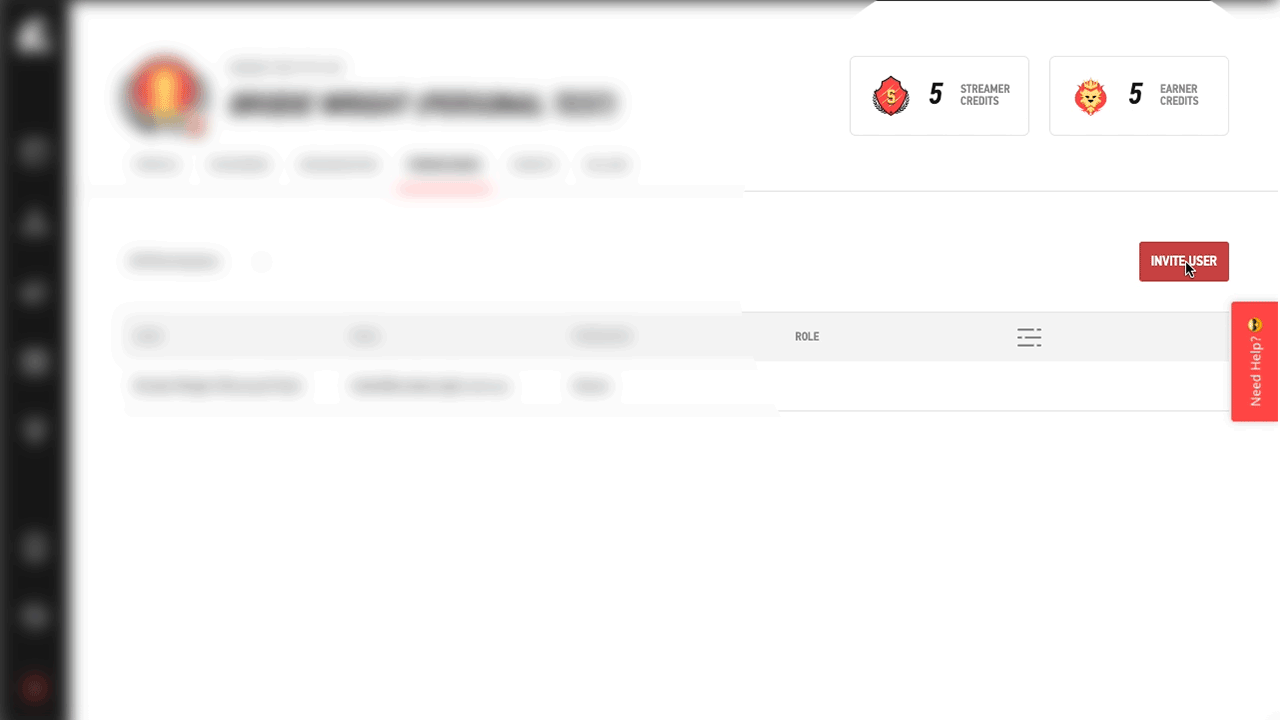 Invite additional users to manage your LIGR.Live account.
The user will then receive an email and login credentials, which will give them access to the platform. They can also make changes to their profile and upload a photo.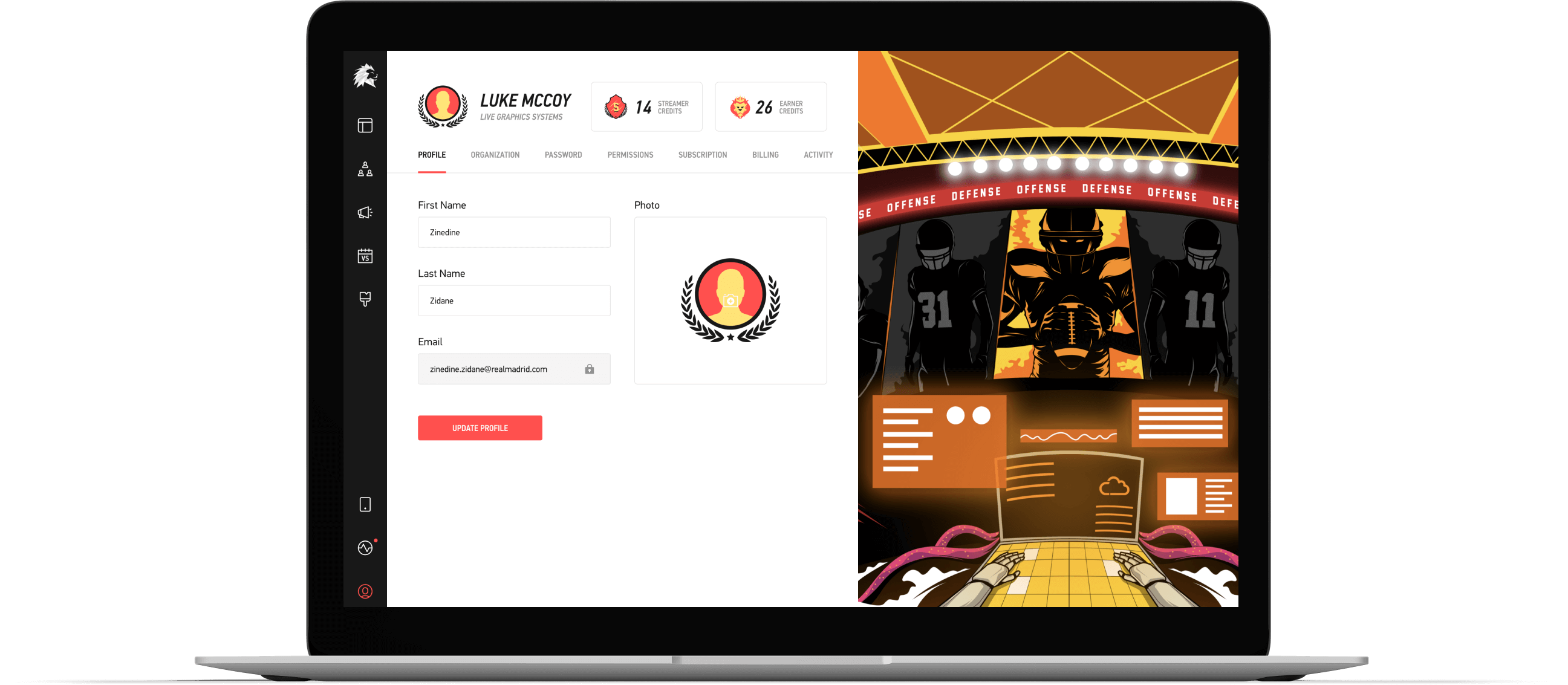 Users can manage their LIGR.Live profile, they can add a profile picture, and change their details.
Next up is Step 2: Choose a Sport. Here we'll look at how the LIGR platform effortlessly handles graphics for different sporting codes and how to create your first competition within LIGR.