In LIGR, "assets'' are what we call all the logos, images, and information used in live graphics to identify competitions, teams, and players. These include team names, player names, player images, and team colors. Some are optional, but we recommend uploading and configuring all available assets, right down to each player's name and photo. Doing this will give your viewers the best experience and take full advantage of all of our graphics – and it will allow you to track and display player statistics. Nothing raises the quality of your live stream more than full player names and in-game statistics, such as goals scored in the competition so far this season by a particular player.
Assets such as logos are also used to overlay a watermark on the screen – another hallmark of a professional broadcast. A watermark is a semi-transparent broadcaster or competition logo displayed in the corner of the screen for the entire broadcast.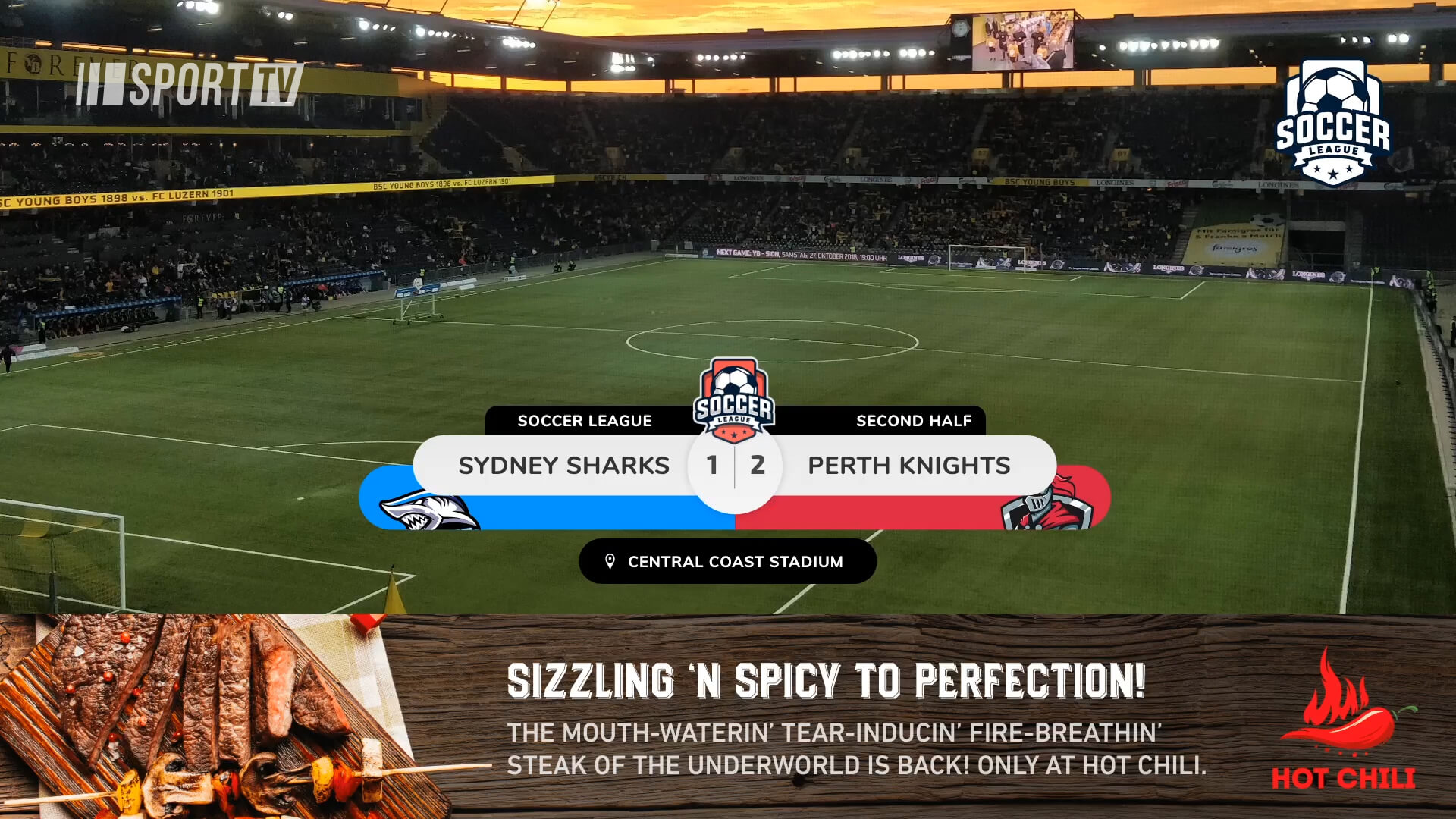 Live sports broadcast with a watermark in both the top left and right, and live graphics on-screen. Powered by LIGR.Live.
To begin uploading assets, log in to LIGR.Live and under the "ASSETS" menu (the three people icon), select "Clubs & Teams."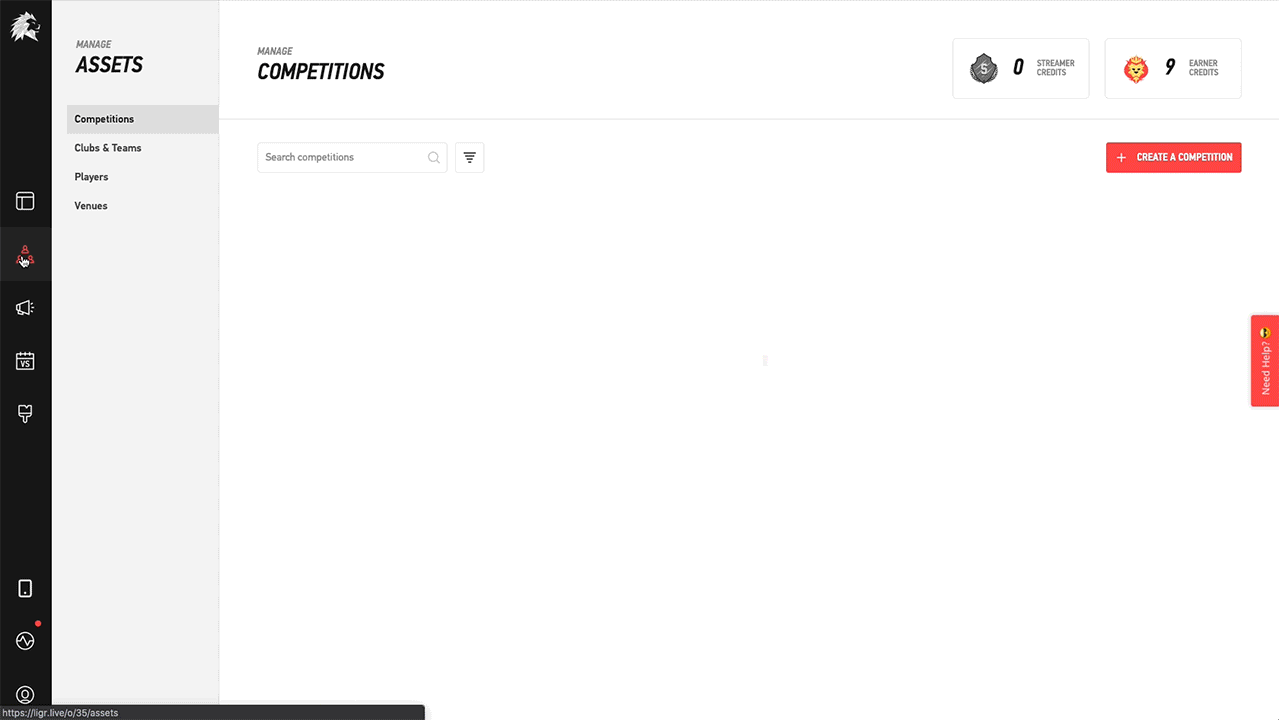 Effortless upload and configure clubs and teams assets with LIGR.Live.
Here you can upload your club logo and enter your team colors. It's best to use a 300 x 300 pixel logo in PNG format with a transparent background to avoid white boxes around your logos (see the example below).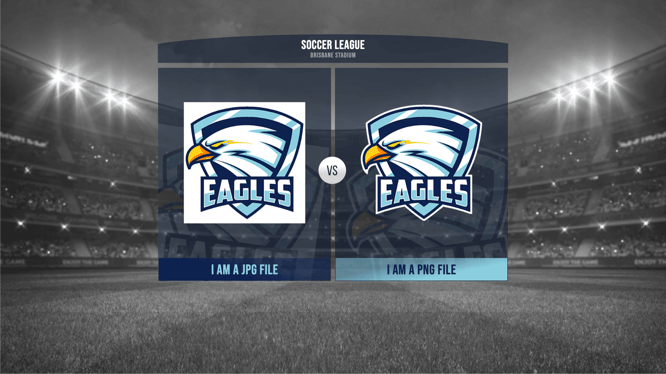 On the left a JPG file is in use, on the right a PNG file. What is pictured on the right is correct.
You can also add multiple teams under each club, for example, a reserve, women's, or junior team. Press the "ADD TEAM TO CLUB" button and add as many teams as you need. All the teams you create under your club will carry the same settings defined under the "Clubs & Teams" menu, making it easy to create your entire player base.
Players are created independently of teams, allowing you to assign a player to more than one team or move them from a junior team to the first team. To create a player, navigate to "Players" in the "ASSETS" menu and hit "CREATE A PLAYER." You can add players manually, or squad spreadsheets can be uploaded using the "IMPORT PLAYERS" button.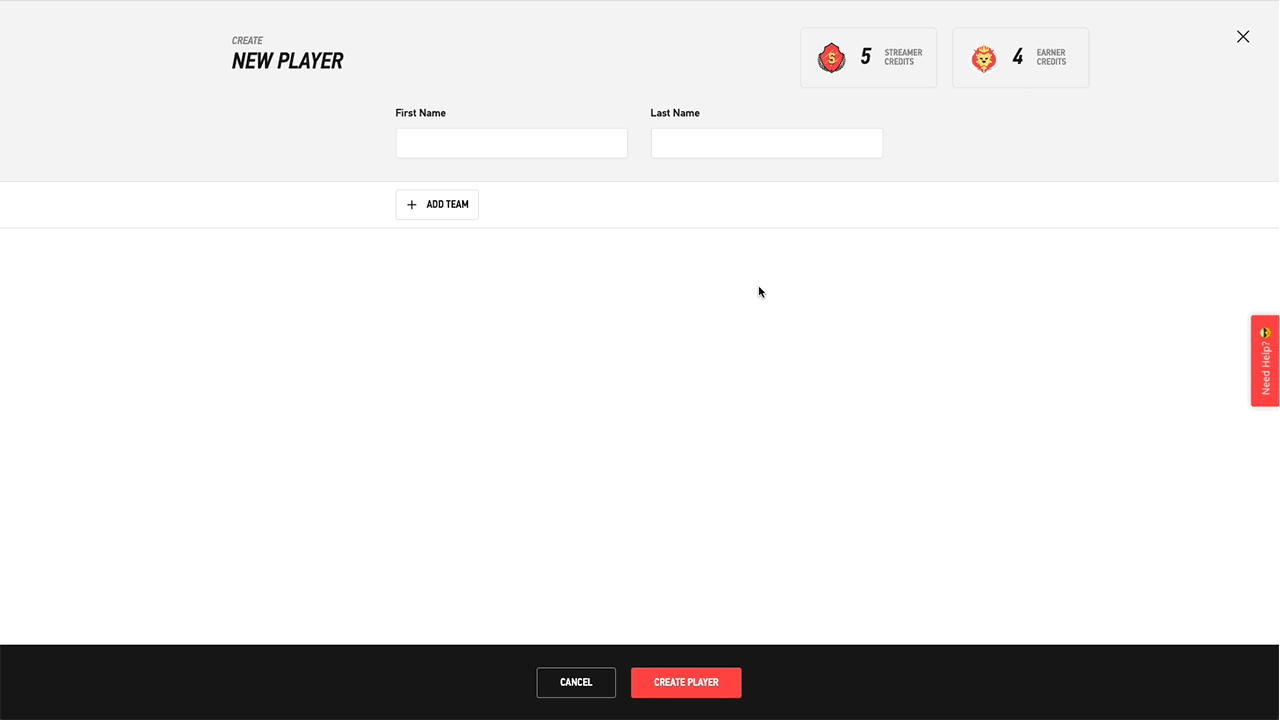 Manual player creation in LIGR.Live.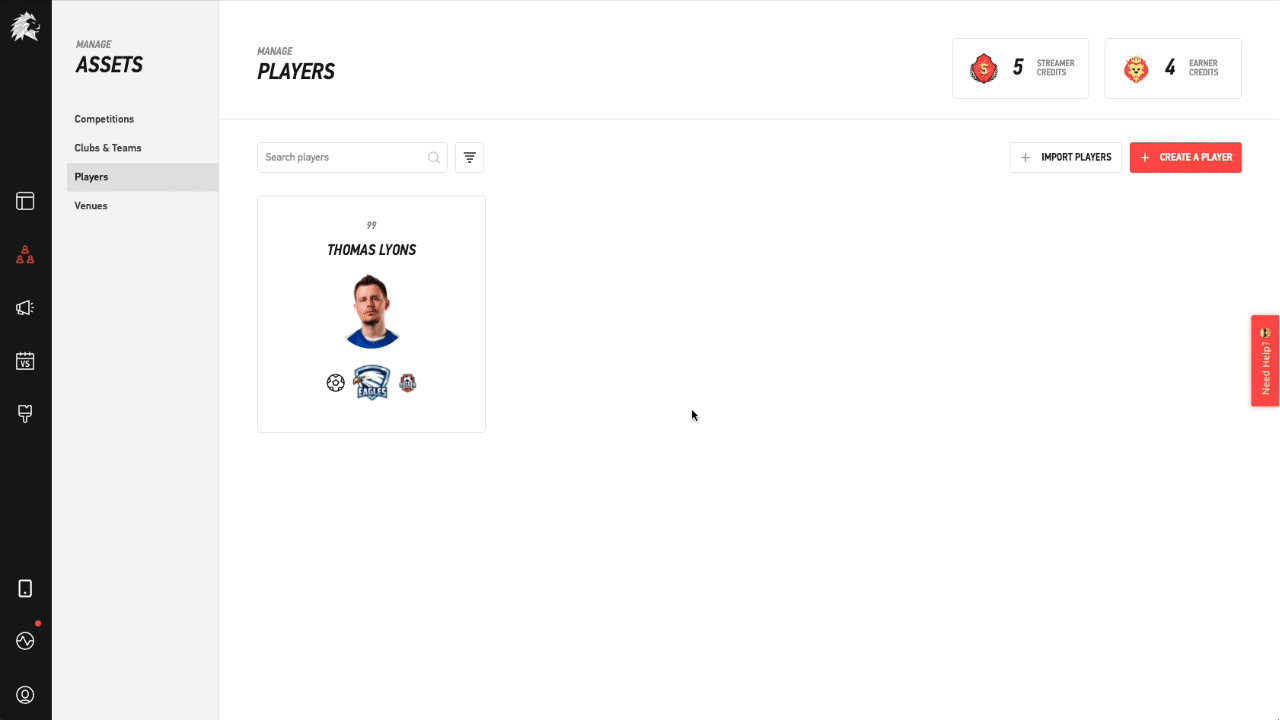 Bulk player import, made effortless with LIGR.Live.
Again, it's best to use PNG images with transparent backgrounds as some player graphics are displayed with a partially transparent background (see below). Your assets can be changed or deleted at any time.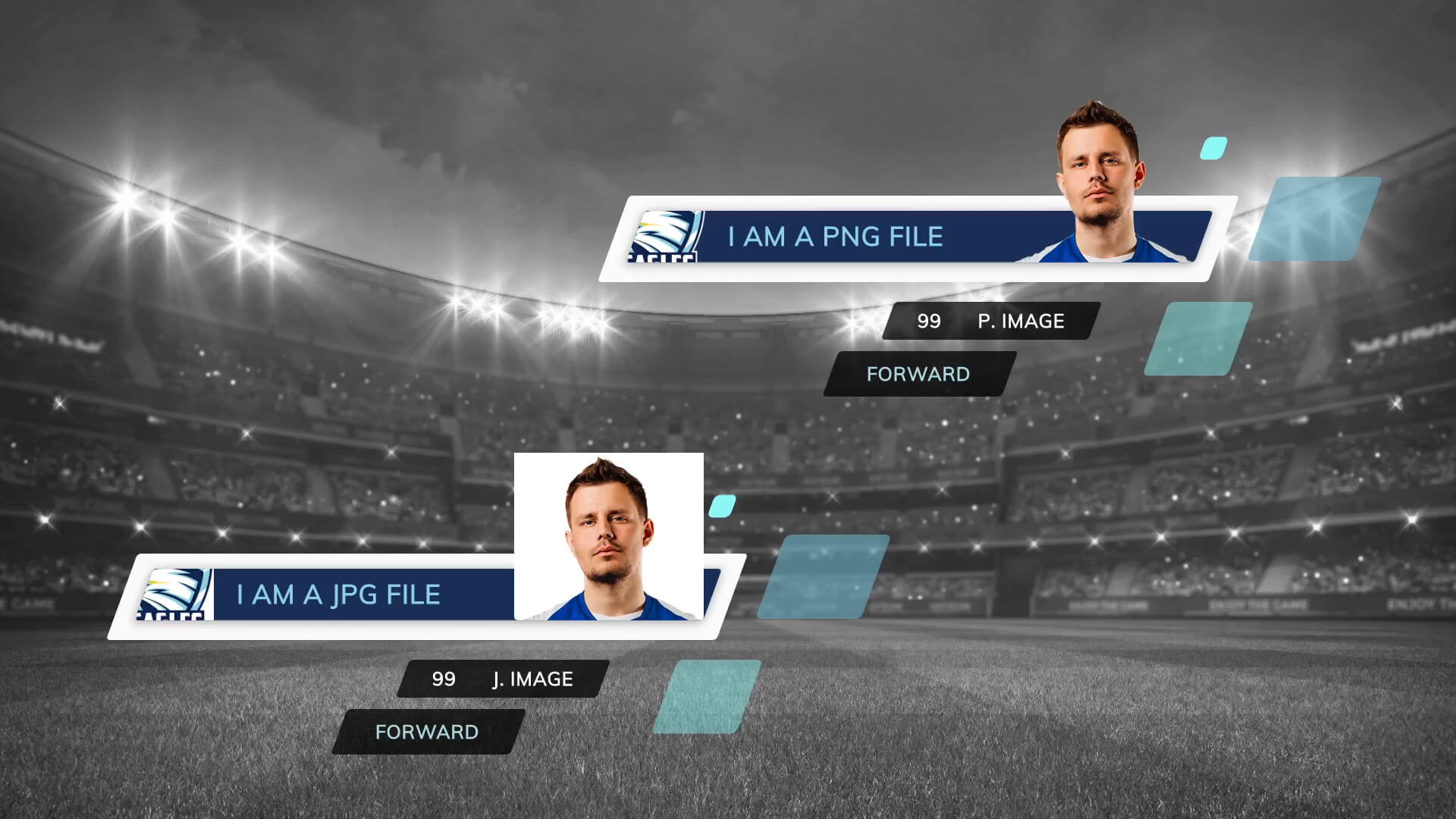 The bottom left player image is a JPG file, the top right a PNG file. What is pictured in the top right is correct.
You will need to set up at least two clubs and a team for each club before you can start streaming. Click "Clubs & Teams" on the "ASSETS" menu on the left-hand side of the page, then "CREATE A CLUB OR TEAM." You can also import teams from a spreadsheet if you have this available.
Once you have your assets in place, LIGR will take care of the rest. The platform will automatically display your assets in your selected theme whenever you stream a game.
Uploading and Configuring Ads
Advertising during a live stream can open up a new level of sponsorship deals for a club or competition. LIGR works perfectly with or without advertising enabled, but we encourage our users to think of live streaming as a revenue stream, rather than a cost. If you would like to find out more about how advertising works on the LIGR platform, take a look at our Live-Streamed Sports & Sponsors series of blog posts and find out how to unlock ad revenue in grassroots sport.
If you don't want to configure ads right now and just want to get your stream up and running, you can move on to Step 5: Overlay LIGR on Your Stream (coming soon). Otherwise, read on to find out how to set up advertising on your streams.
Our in-stream ads are configured for each sport and in-game event to ensure that they do not interrupt the viewing experience.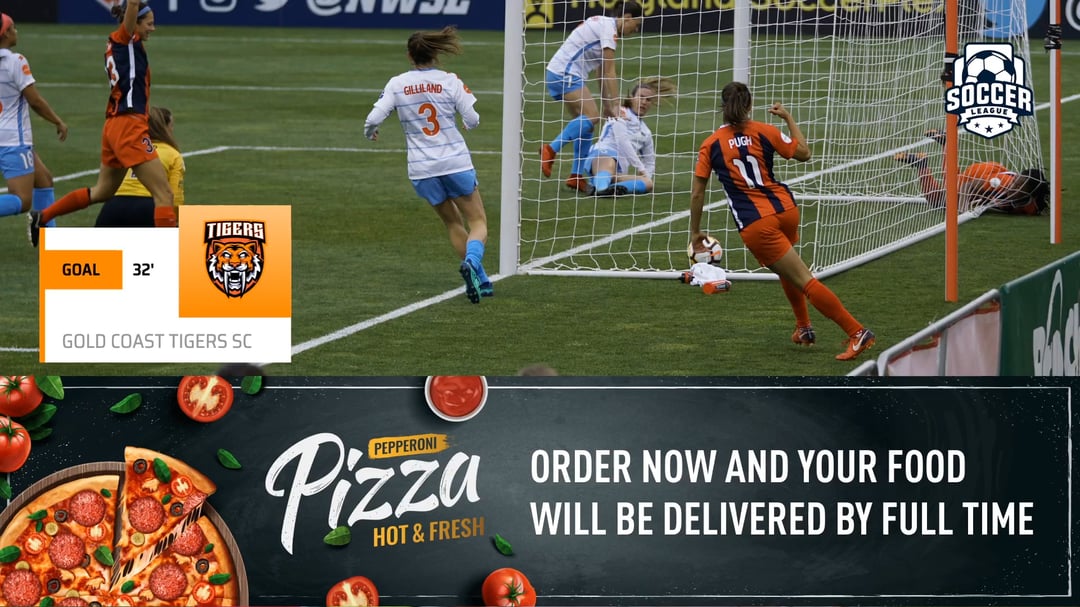 In-stream advertising displayed alongside a goal graphic, powered by LIGR.Live.
In LIGR, we use the term "ad sets" to describe a set of ads in different sizes for the same ad. For example, a large banner will have corresponding small and medium-sized ads that look the same and use the same images, messages, and branding.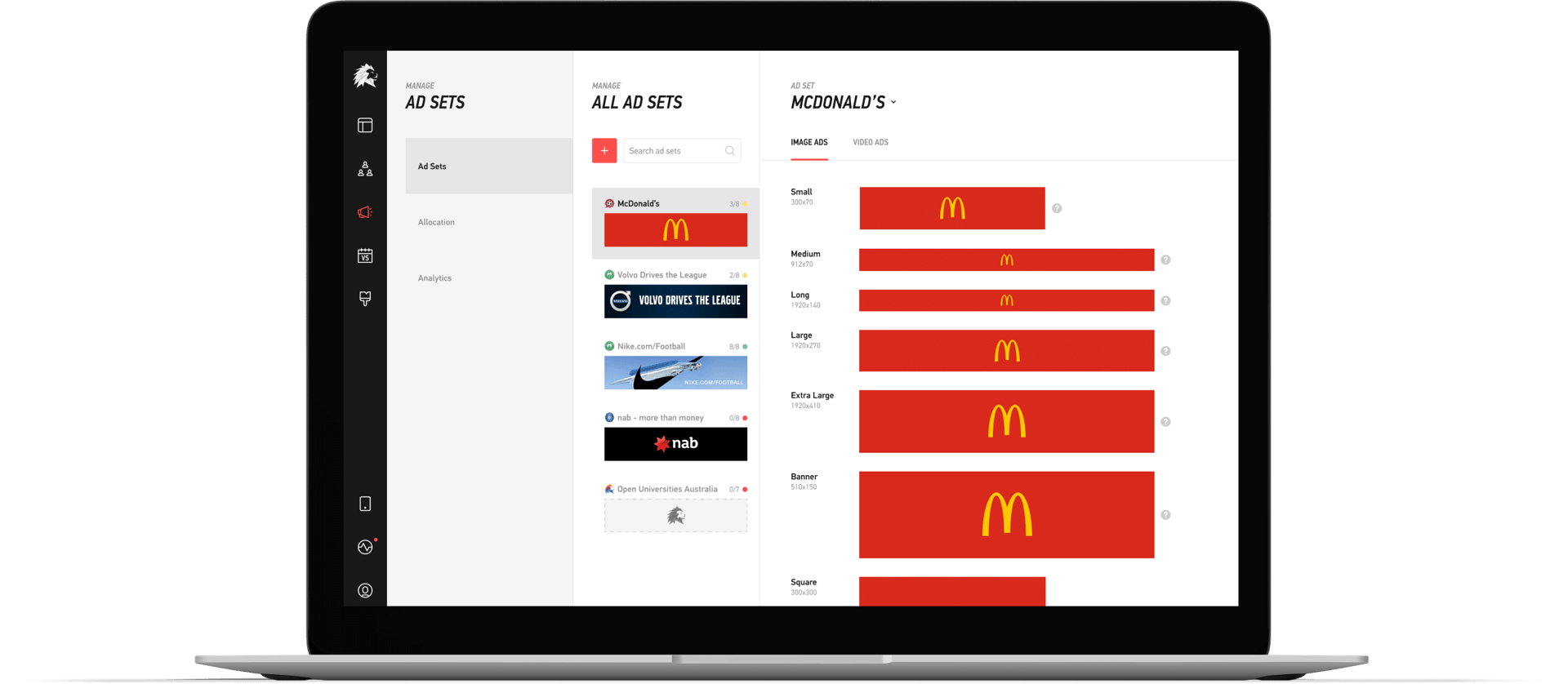 LIGR supports numerous advertising sizes, seen here above in the LIGR.Live user interface.
The different ads in the ad set are not just scaled versions of the large ad. They vary in height and width to accommodate different ad placements within the chosen theme. The different sized ads allow the LIGR platform to determine the best position for each ad during a game. Ads are displayed when an in-game event causes a break in play, such as when a team scores during a soccer match.
Ask your ad agency or internal team to create ads based on our ad sizes shown on the ad sets page. Select the Ads menu (the megaphone icon on the left-hand side of the screen) and select "Ad Sets." To upload, drag, and drop your ads onto the page.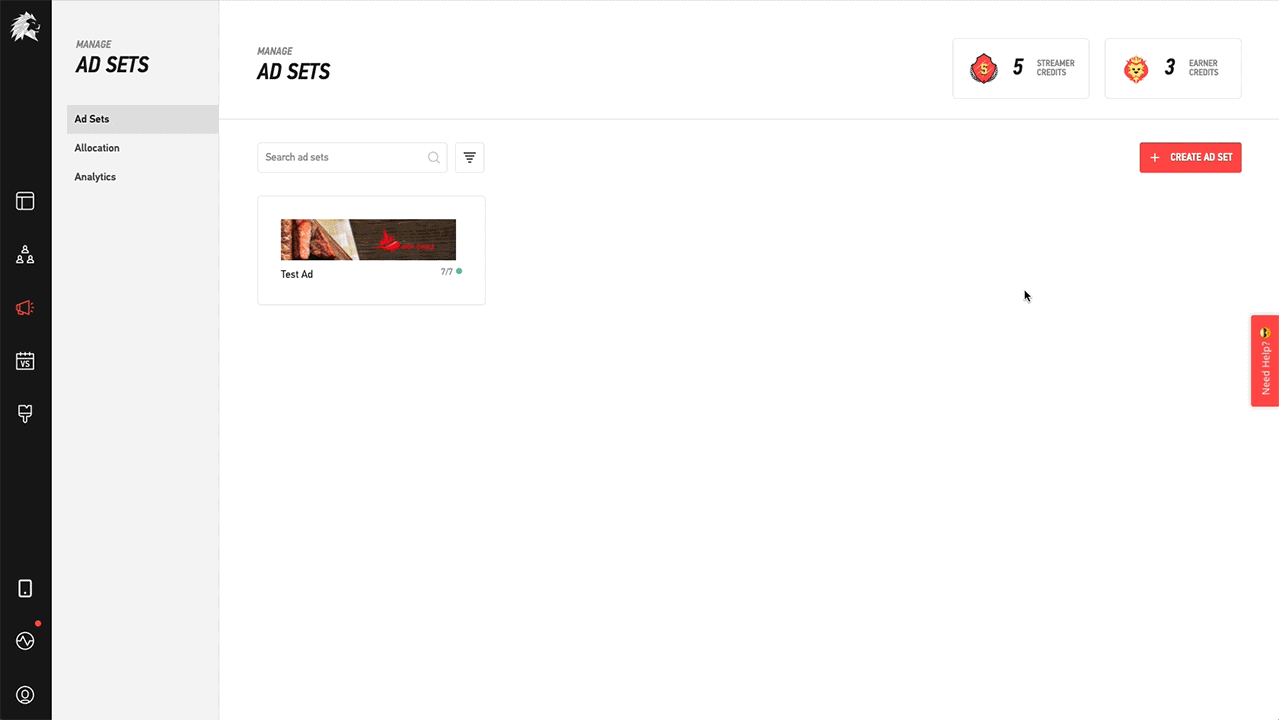 Ad set creation in LIGR.Live.
To display an ad during a stream, you need to set the ad set allocation. Allocating ad sets is an important step as it helps to maximize your sponsor's return on their investment.
You can allocate ad sets to both competitions and clubs. Click "Allocation" on the ads menu, then select the club or competition you want to configure. If an ad set is assigned to a club, it cannot be used in the competition allocation.
You can set percentage values for each ad set to control the split of advertising between your sponsors. This is so that you can allocate more air time to more important sponsors. For more information on configuring ad sets and allocations, see this help article.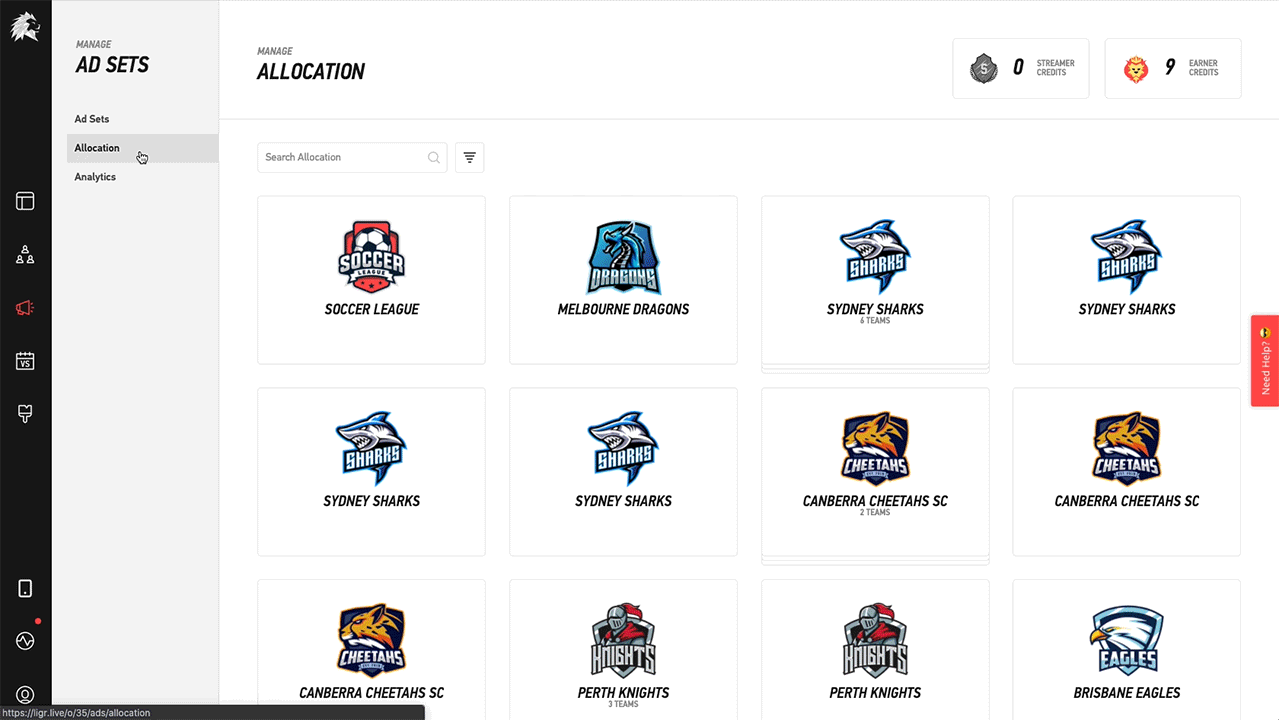 Ad set allocation in LIGR.Live.
To understand how this works, let's say a particular soccer game had exactly 100 events during the game where an ad could be shown. This includes goals, corners, red and yellow cards, and so on. If you configure an ad set to show 20% of the time, it means that 20 of the 100 events will be shown with an ad from this ad set.
If all of your allocated percentages add up to less than 100%, graphics will sometimes appear without ads. For example, if your total is 85%, it means 15 events out of 100 during our soccer game will be ad-free. You may not want to display ads for every in-game event as this may annoy viewers, so start with a lower figure – especially if you only have one or two sponsors.
The number of in-game events in an actual soccer match depends on how LIGR is configured, as well as the action in the game. This is important to understand, as it determines how many ads are shown during a match, and therefore the potential revenue generated. If you only use the basic data level (goals and cards), there will be far fewer opportunities to display ads than if you use the standard level that includes a wide range of data such as shots and corners.
Once you get to grips with the platform, you'll see that you have total control over how ads are shown during a game. You can allocate a percentage of the total ad space to the home or away team, use a "Live Sponsor Loop" to rotate through the different ad sizes in an ad set at intervals, or allocate ad sets to in-game events like goals or tries.
The ability to show a particular ad when a team score is a very powerful sponsorship opportunity. For an in-depth look at in-game event sponsorship, see our blog post: The Unique Power of Goals, Touchdowns and Home Runs.
Now your assets are ready, and you understand how ads work, it's time to see how your graphics look overlaid on a video stream. Next up is Step 5: Overlay LIGR on Your Stream (coming soon), where we'll show you how easy it is to drop your graphics overlay into a mixer and combine it with live video.