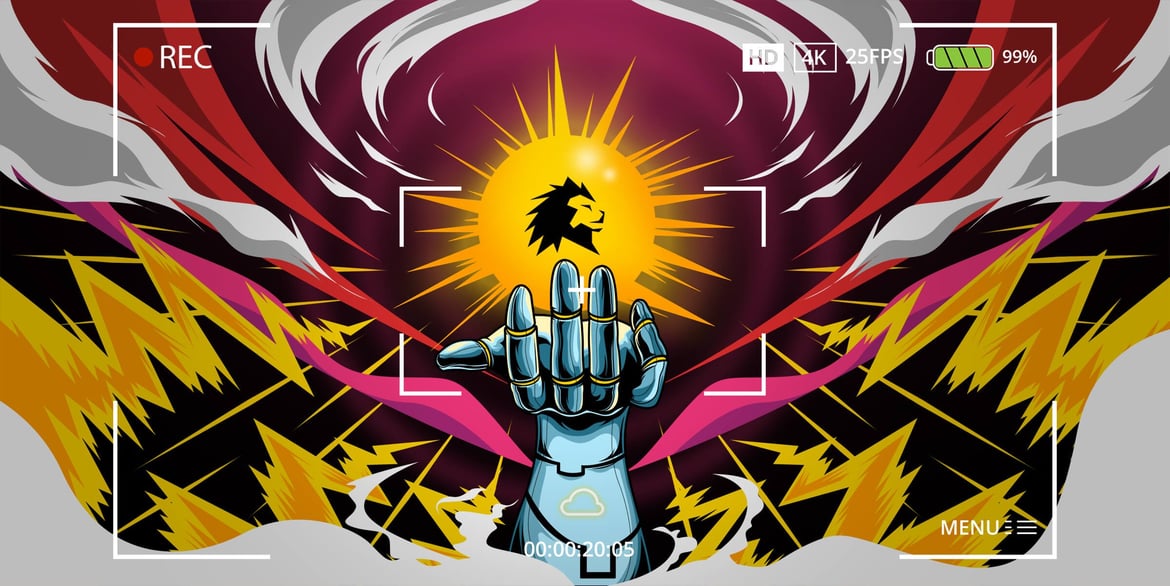 As viewing habits continually change, driven by the next generation of sports fans, the need to cater to them has never been greater.
Why would sports organizations produce, own and control their content vs selling the rights to do so?
Let's analyse the current Australian market. As a culture, sport to Australians is like ice to polar bears, you can't have one without the other. As
Roy Masters
reflects, via his regular column for the SMH, …
"you don't have a chance at being the No.1 broadcaster in this country without the AFL & NRL".
Every year, courtesy of two grand finals and a state of origin series, they are the most watched shows on TV.
The NRL and AFL know this of course and it is why they can still be bullish about the value of the rights they have to sell. In the end live sports is live sports, and the top sports generate the best moments in live television every year, drawing the largest, most devoted and loyal audiences. But can that be said for all sports in this country? Cricket, yes, it's Australia's national summer sport, with multiple competition offerings in different formats attracting a wide variety of audience.
What about Rugby & Football? Where do their futures sit with the current state of affairs? Rugby Australia is currently without a broadcast deal and with 10,000-20,000 viewers per game for some A-League fixtures, the outlook may look grim to some. Especially when those games require the same on-site broadcast workflows with large human staff and equipment expenditure, as a World Cup qualifier. That's not necessarily sustainable. The math doesn't make sense if the audience and advertising dollars don't match. You can understand why a broadcaster like Fox Sports would do their due diligence if they aren't seeing a long term ROI. Fox have put billions of dollars into sports in Australia. At some point there comes a limit to that spend if the growth in audience and ad revenue don't match, and it seems we have hit that limit (admittedly forced faster by Covid-19).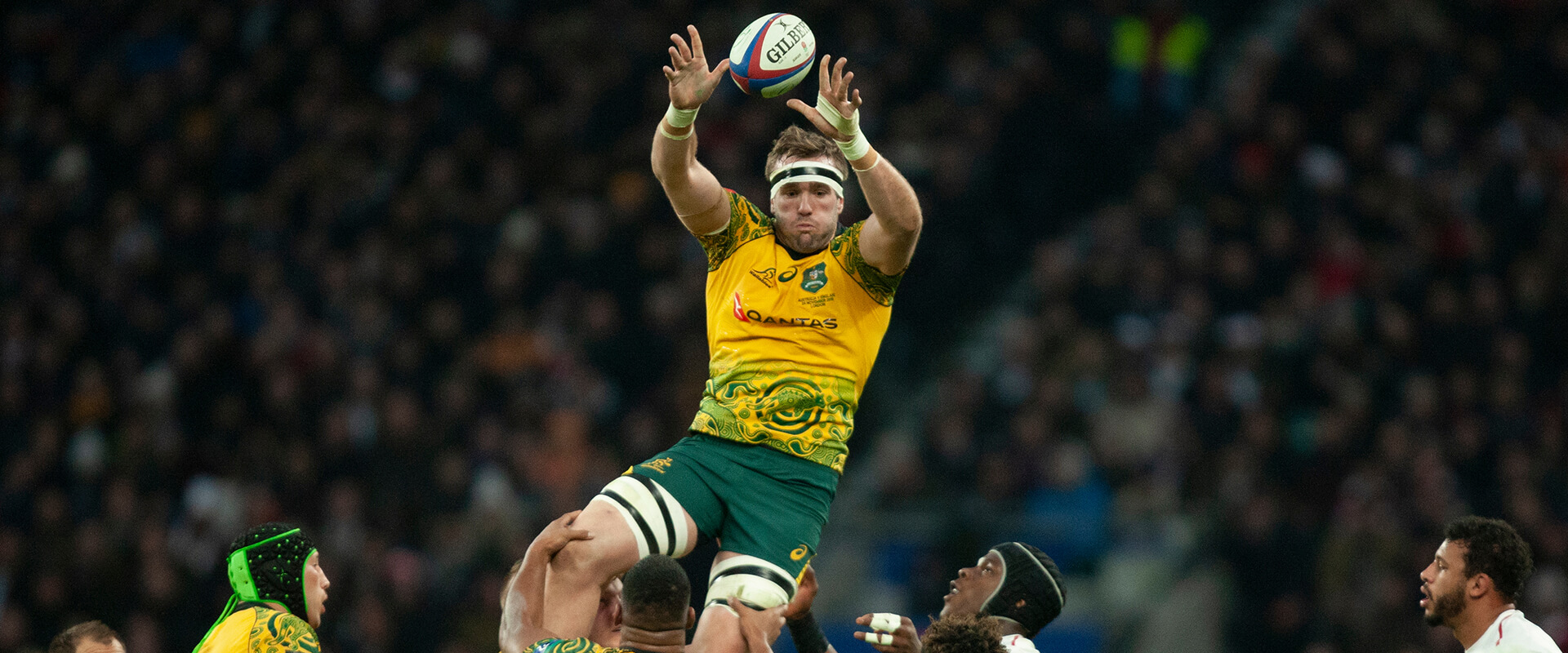 Izack Rodda catches a ball during the Quilter Intl. Rugby match between UK and AUS. Credit: atsportphoto / Shutterstock.com
What does all this mean for sports organizations in Australia outside of Cricket, Rugby League and the AFL? Do they stick with the broadcasters and fight tooth and nail to get a fair price for what they own every 3 or 4 years? Or do they join the growing trend of cord cutting streamers and hitch their stars to that wagon?
It's all in the numbers.
Like any business, it comes down to what is going to make the code the most money to ensure they stay vibrant and relevant. Always does and always will. Sounds simple enough but it never is. There are nuances and shifting variables to consider when putting a value against the rights of a sport in any market, let alone Australia where we have many tip tier sports competing for the same dollars off the same broadcasters.
Take the A-League in Australia for example (at the time of writing this is a major topic at hand, with many opinions, including this piece,
this in the SMH
and this from the
Golden Generation
about how the game should move forward post Covid-19). Soccer for some, football for others, has the biggest participation rate in this country and by sheer volume and dollars attached to it globally, it would make sense that the viewership would be high. That is not the case though, according to
Max Mason (Fin Review)
who writes -
"The problem is the A-League is not the best of the best and football is a hard proposition for free-to-air broadcasters who rely on advertising revenue as their source of income. There are hardly any game breaks to sell ads; throw in the costs of production and the fact a network could air something else that would get more ads at a lower cost and it simply doesn't make financial sense".
So you can see why codes like Cricket and the AFL/NRL can still demand good dollars for their broadcast rights. Australia is the worlds best at these sports so it's guaranteed world class quality and unique viewing.
Moreover, according to a Gemba study in early 2019 there is crossover in terms of fans who enjoy similar sports. A dedicated fan that enjoys his NRL or AFL, watches cricket in turn with having a punt on the ponies. The targeted advertisers for this lot are your Auto, Hardware, Alcohol and betting companies. Some of those pockets are pretty deep. This is when the current broadcast model works. Everyone is happy, and great content is produced.
The looming question is, what alternative do our Tier 2 sports have when they don't attract the same corporate attention or the eyeballs to make it viable for a broadcaster to make money?
The in-house production model.
If you're looking for an example of a tier 2 sport in Australia, look no further than the NBL. Their successful recent strategy was to go with the in-house production model (which was a necessity due to the perceived value of their rights to a broadcaster), where the code produces all the content for their audience, including the games. Just as the NRL have (which should give you an idea of the future) they made an app where fans pay a monthly subscription to stream live games, highlights, talk-shows etc. As they paid for the production, they owned the content, and therefore own the upside to that revenue generation from their own digital channels. Importantly, they still have some content free via social channels and can decide to sell exclusive or un-exclusive linear broadcast deals while maintaining their digital rights.
As
NBL
GM of Media and communications,
Nick Johnston
was quoted as saying -
"This is the way more and more fans are consuming live sport these days and we see that with things like NBA League Pass. We have set up NBL TV for this very reason and this has grown considerably in recent seasons," he told upstart.
From the sounds of it Rugby Australia could be heading down the same path. A spokesman from RA told the ABC "our strategy is to provide an integrated 'whole of rugby' presentation to our fans and, importantly, we are confident that there is real interest from the market in this content."

Think about it the offering. Shute Shield, NPC, Super Rugby and Test Matches. All from under the one roof, production amortised via season long contracts with crew, with advertising and branding scaled throughout the productions that drive a consistent and aggregated look, feel and message to fans and consumers of rugby content. This sort of coverage of the 'whole of the sport' is possible, and sustainable, if sports organizations and broadcasters look into the future of sports production methods and look at the reality of D2C OTT models as immense opportunity, vs impending doom and loss off rights dollars. Let's look into this a little deeper.


The technology is here.
Covid-19 happened, but the the timing was right regardless. The appetite is there and more importantly, the tech has matured and is here now to enable it to happen. When we say happen, we mean the technology is here to allow these sports to scale their production like never before. Using the FFA as an example considering the recent commentary, imagine an FFA branded OTT platform exactly as Kayo works to the consumer, but owned by the FFA or the A-League, or at least with inbuilt upside on subscription (e.g. shared rights and revenue models with a white labelled OTT provider which could be the big broadcasters themselves who very much own and have expertise on the technology required). Within this OTT, you could not only broadcast the top tier A-League games (if the broadcast rights deal made sense), a future second division, the W-league, Youth League games and eventually the National Premier League state competitions in a 'whole of football' approach. Not to mention the youth international fixtures that seem to fall by the wayside.
If you look closely, Football NSW and Football QLD have already recognised the opportunity presented by the commercial opportunity of aggregated live and VOD content on one platform with a standardised and unified brand, launching
NPL.TV,
right before Covid-19 hit and suspended the NPL competitions. They have already begun producing exclusive content for the platform with the launch of 'pitchside with Stav', where Mark Stavroulakis, Football NSW's Media Manager holds 1v1 video interviews with stars of the Australian football community. This is a step in the right direction.
The cost of broadcasting these games becomes more cost efficient as you scale the workload
and tier the production value based on the audience, subscription and advertising revenue. Think about this, if you own the OTT platform and the analytics behind it, you know what content people watch. Think how Netflix knows exactly what you watch as an individual, and recommends you content to watch. You can therefore tier your production cost over time to match the audiences you generate each broadcast. How? Because you know exactly who is watching when. You could broadcast your top audience grossing games with high cost, more traditional productions and sell these key matchups to partner broadcasters and networks. As long as you withhold the digital rights to broadcast on your own platform with your own branded look and feel, any external rights buyers or broadcasters could take a clean feed (video production without any graphics) and brand it up as they please, adding as many bells and whistles to their broadcast as they like.
Some potential broadcasters actually prefer this method and do not require games to be produced and control under their own banner, with Kayo and Optus examples of paying for rights or accepting content that isn't produced by themselves. As long as the quality of production is maintained to a baseline acceptable level, with production value matching the audience size, there will always be takers of live sports content. It's the last holy grail of live content since Netflix introduced Video On Demand (VOD) as a global, dominating presence.
The matchups and leagues that don't generate as high an audience, you can scale the production down all the way to single camera live streams as is currently happening at all NPL fixtures around the country, with Football NSW and Football Victoria producing over 1000 games between them each season. Furthermore, each broadcast, from your highest grossing games to your single camera live streams could have the same look and feel because they're using a combination of Graphics vendors that can work in tight unison, from World Cup level graphics and data service providers like
Alston Elliot Graphics
to LIGR's cloud graphics platform
LIGR.Live
(full disclosure
Alston Elliot is an investor in LIGR
, the publisher of this piece, and LIGR is the broadcast graphics platform used to standardise the GFX theme and advertisements across the live streams for Football NSW, VIC, WEST, SA, QLD and now NT). This highlights a modern ability to execute a
broadcast brand, look and feel that
can be replicated across
an entire sports vertical with ease through sustainable and economical technology
. The end result is a 'whole of sports' aggregated commercial opportunity. It gives advertisers an opportunity to "own" the code and is why sports executives across all codes are now looking at OTT as an opportunity, not a fallback.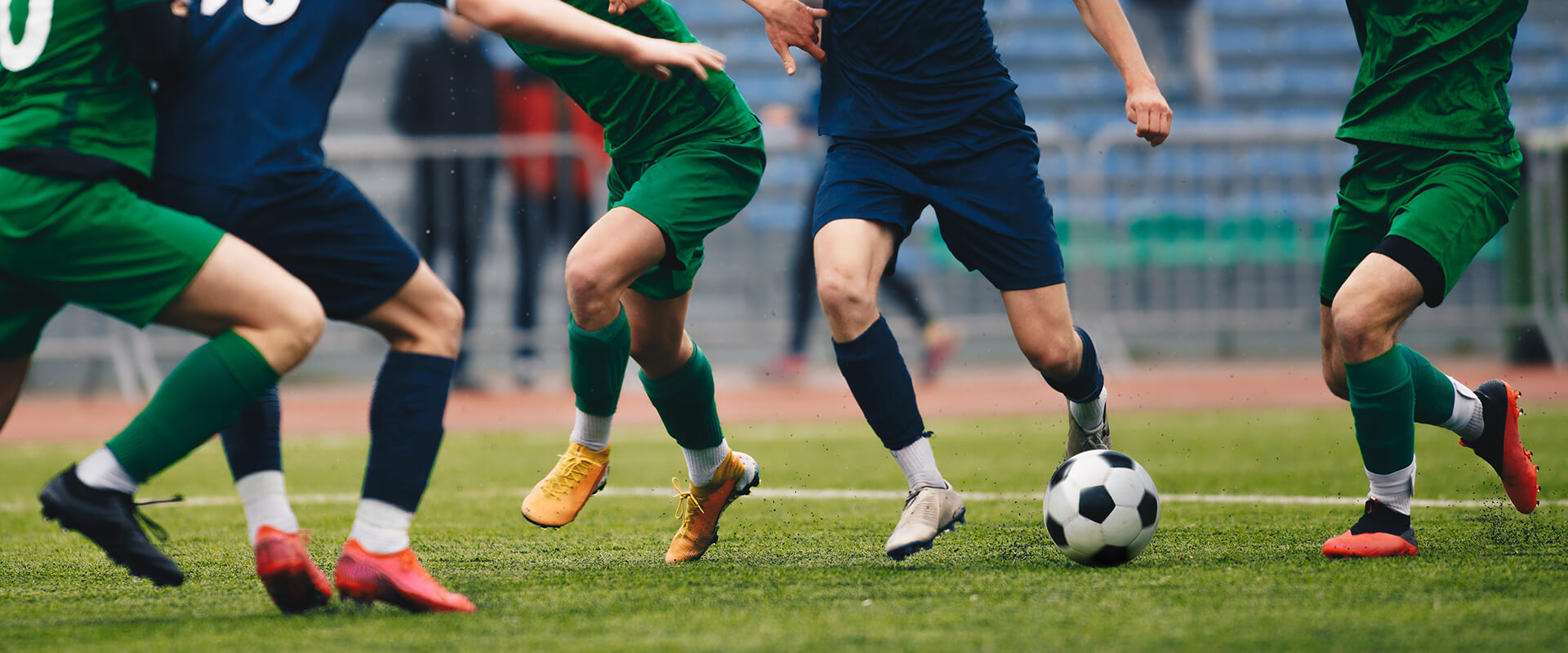 Shot of male players, playing soccer/football
There is also the opportunity to create content that can be made before, during and after the live games that traditional broadcasters can't normally access. This makes content ownership so compelling as the incentives are aligned to drive monetisation of this content with the upside sitting with the rights holder/revenue upside on the viewing platform. As fans get hungrier and hungrier for ways to engage with their favourite team and player, the live game becomes just another piece of content. A substantial meal nonetheless, but everyone loves a snack and it's all the ancillary content that makes up the rest of the fans diet. Don't underrate the value of owning this content.
Take "The Last Dance". For us, the best sporting documentary to be produced since "When we were Kings". The only reason that was made possible was because the Bulls organisation (namely Michael Jordan) made and allowed it to happen. Look at what CA (Cricket Australia) did with "The Test", a piece of content that was borne out of the cricket.com.au strategy. Vithushan Ehantharajah from the UK's Independent says - "But perhaps the most intriguing aspect to the eight-part docuseries is how it represents Cricket Australia taking a big step forward in the content arms race."
This stuff is highly entertaining, very watch-able and is an easy sell to platforms starving for great content. Sporting codes are finally recognising this, which, along with live games, talk shows plus access to sell sponsorships via athlete tiktok channels and the like - their content inventory is looking more than healthy. As a package, this is powerful, and is why OTT is a true valid option as the technology has matured.
So as you can see, the D2C (Direct to Consumer), own, produce and monetise your content model is not some pipe dream. To close the loop on this production strategy is the data play that is available to the codes via owning upside on their own content. If you gave Nike, Coke or McDonalds the opportunity to own a code that includes all the content they want plus the viewing habits to match call-to-action campaigns and advertisements across an
entire vertical of sports
that they could track and value - what do you think they would say? It's not necessarily that simple, but the conversation is happening.
It's interesting times
To wrap this up, it's a very interesting time for sports rights not just in Australia, but globally. We are at the precipice of a new era as more OTT services launch (see
BINGE
) and consumers have more choice than ever before as to how they engage with the various offerings. As viewing habits continually change, driven by the next generation of sports fans, the need to cater to them has never been greater. There is much to weigh up for the owners of sports codes, but one thing is certain, no combination of free to air and subscription TV content deals will satisfy the consumers hunger, especially if their are sustainable ways to add more quality content and own a piece of that audience.
To be clear, LIGR publishing an editorial or op-ed piece comes with a clear and obvious bias, opinion and stake in being right about where the industry is moving. LIGR is in the corner of helping broadcasts and sports organisations meet the demand for quality content, up and down a vertical, on all platforms, white labelled or not. Talking about future technologies and sports broadcast is what LIGR does on a daily basis. The company acknowledges that having an opinion while being in the product game can be dangerous and runs a fine line between objective fact telling and subjective, incentivised opinion. What the LIGR team can say is that their insights into the future of sports broadcast are drawn from deep industry experience in
new, cutting edge technologies
that service simple productions to large multi-cam D2C broadcasts. They believe that linear broadcasting models will shift, but will still be the centrepiece of major tier 1 sports. Below that, broadcasters will start to play in the game of OTT, through technology provision and revenue share deals with upside for both sport and broadcaster. It's less risky, and incentivises both sides to pull their weight and produce and market quality content.
As a company in the broadcast space, LIGR does want to acknowledge the hardships that have come down onto large broadcasters and the companies and people that serve them. Times are tough, jobs will be lost and dollars will be taken off the table. The top of the broadcast industry will inevitably contract. However, the industry will recover and overall sports content itself is in a prime position to expand and capture new, aggregated and diversified audiences. This will be enabled through
next-generation technologies
that enable productions to sustainably scale to fit directly into the
features of an OTT, D2C world.
The world will look a little different. And just maybe, that's a good thing.
Source:
Authored by
Peter Burge