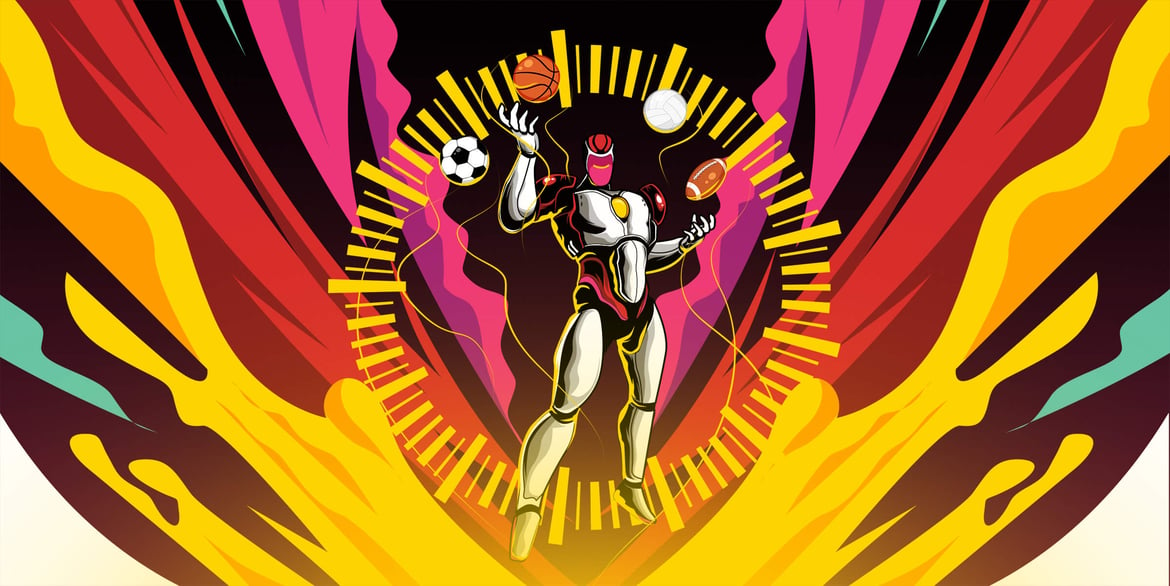 If you neglect branding you risk being anonymous, making it even harder to retain viewers and secure sponsors. Investing in your brand can elevate your content above your competitors.
Building a live stream brand
When you are in the business of competing for sports fans' eyeballs, branding is incredibly important. If you neglect branding you risk being anonymous, making it even harder to retain viewers and secure sponsors. Investing in your brand can elevate your content above your competitors, adds value to your product and can even unlock new revenue streams. At LIGR, as live sports streaming specialists we know that branding really can be the difference between success and failure.
Major sports network brands such as ESPN and TNT have instantly recognizable brands. Their distinctive on-screen graphics, idents and animations ensure that every viewer knows exactly what channel they are watching. There's no need to check the channel or look for the logo, regular viewers just know. This is the definition of successful branding and – whether you're a broadcaster, a league, a local team or a professional club – if you are streaming live sport it pays to have professional broadcast-standard branding on your content.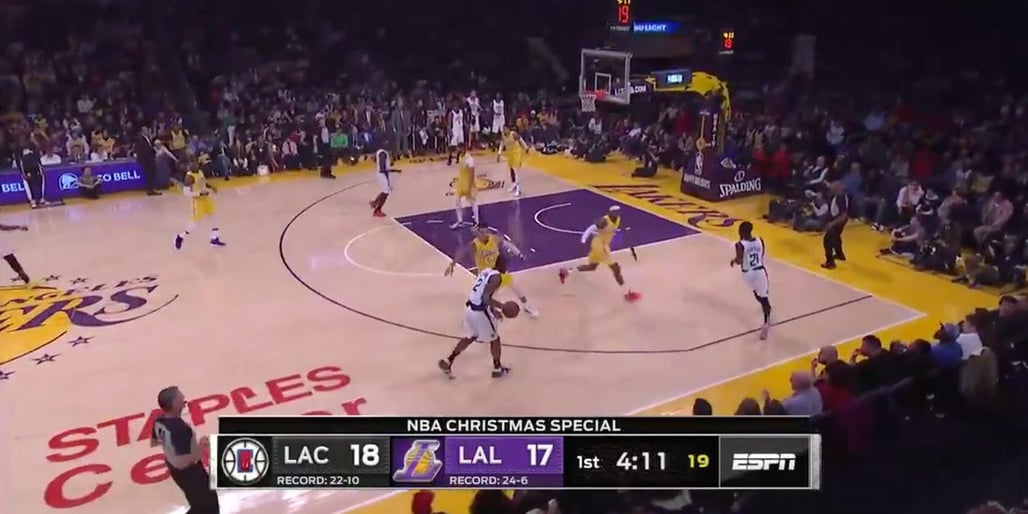 Screenshot from an ESPN broadcast, featuring their live graphics style.

Branding is much more than a logo in the corner of the screen. It's a standardised set of colours, graphics, typefaces and animations that is used consistently across all live content. It's a familiar look and feel that viewers get comfortable with over time and even subconsciously miss when they watch other content with inferior broadcast graphics.

As a business working at the forefront of live streaming sports, we see an awful lot of sub-standard graphics and virtually non-existent branding. We know what usually happens: graphics are an afterthought when the priority is to just get the live sport stream up and running. Basic functionality such as scores and game time are added without any proper input from designers or branding experts. The problem is, nobody ever gives it another thought. Months later, the graphics haven't improved or updated and the brand gets lost in the sea of low-level broadcasts. To the viewer, there's nothing to differentiate the product from competing sports, leagues or clubs.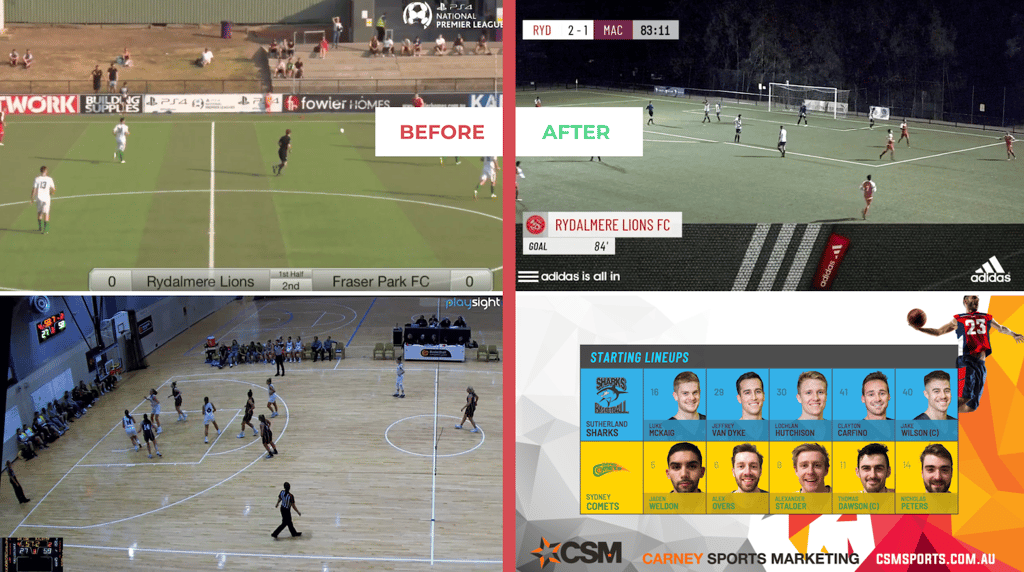 Before using LIGR on the left and the results of using LIGR on the right.
As a broadcaster, you can't guarantee that a game will be a thriller – that's up to the teams involved – but it is completely within your power to present your sport in a professional, engaging way. We've seen it time and time again: when broadcasters create a recognizable brand for their live sports broadcasts it takes them to the next level, boosts viewer numbers and attracts better commercial partners.
Your first thought might be: "We don't have the manpower or time to implement something like that". Which is understandable, until you learn that LIGR is a fully automated customizable off-the-shelf live stream graphics solution. We synchronise existing sports data streams with your broadcast so that no extra manpower is required. All scores, stats and team sheets appear automatically without any manual input.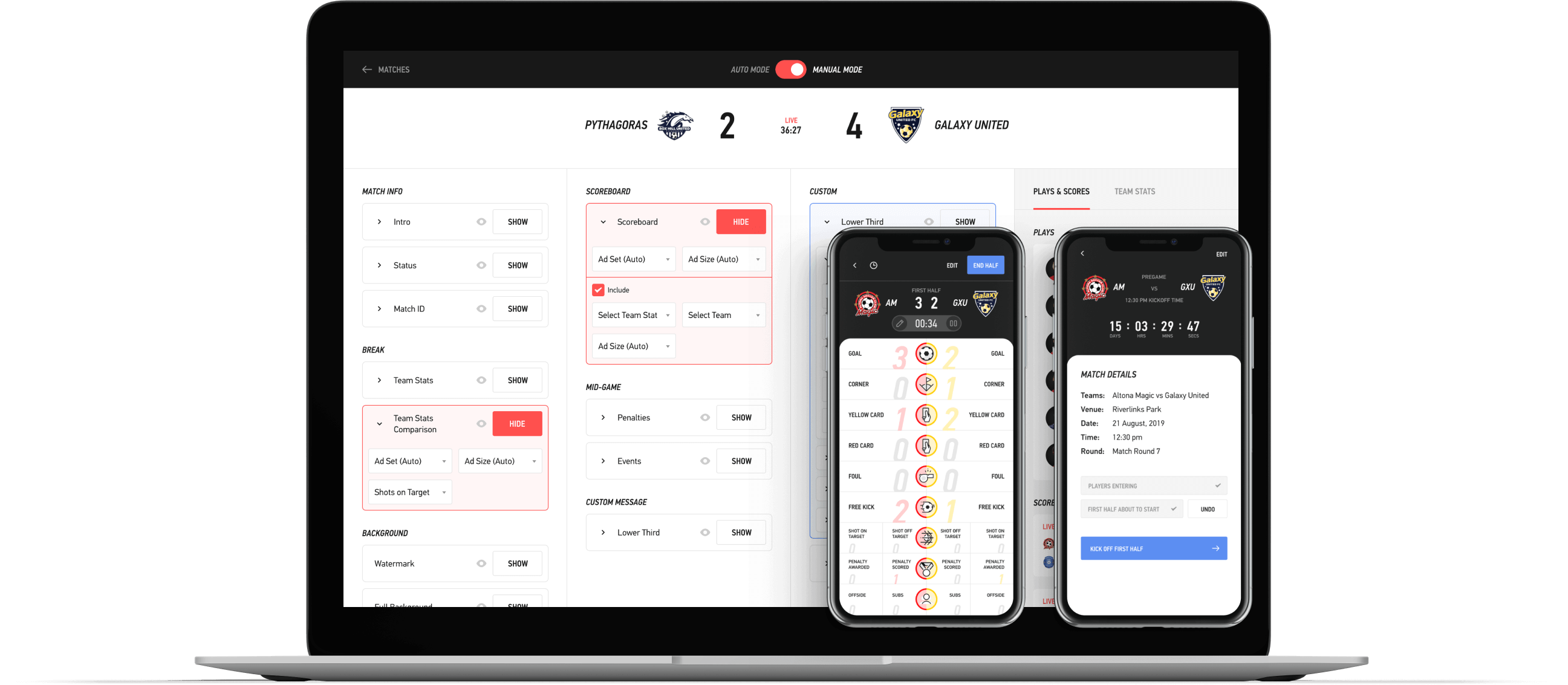 It couldn't be easier to set up. It's as simple as uploading your logos to our self-service platform LIGR.live, selecting your graphics theme and colour palette and you're ready to go. Within minutes you can have a professional, recognizable brand up and running. If you want to go deeper, you can add team assets like club badges and player images, and customise how short, medium and long names appear. Or, if you chose to upgrade to our premium service, you can work with our design team to create
custom animations and graphics
for exclusive use by your organisation or league.
LIGR is not a new business. We are most definitely not a fledgling startup with a platform that will create more problems than it solves. We have been honing our product for years, ironing out the pain points and developing our system so that it can be fully automated. On any given weekend our platform faultlessly adds broadcast-quality graphics to hundreds of top-level cricket, AFL, rugby, basketball and soccer/football matches.
Sports fans have come to expect high production values with a constant supply of engaging statistics, charts and analysis on live sports broadcasts – no matter what platform they are watching on. Now, there really is no excuse for poor branding, shoddy graphics or empty screens at half-time. To find out more about how the LIGR platform can transform your live stream broadcasts, visit:
ligrsystems.com
or feel free to drop us a message if you have any questions.