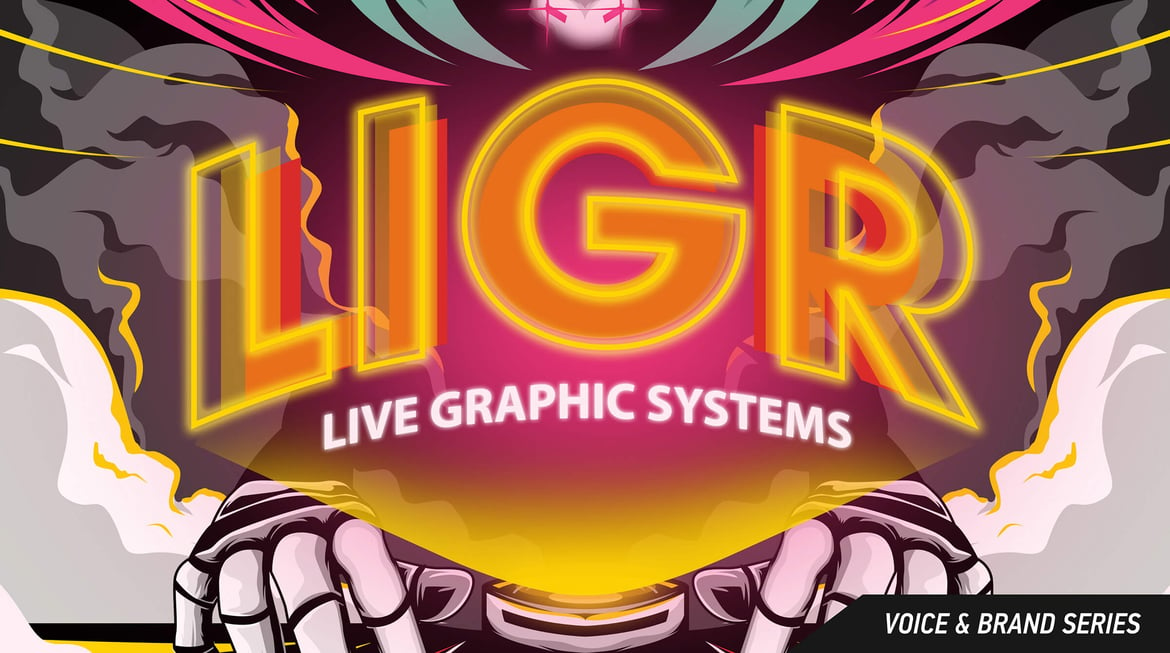 The success of our platform is indicated by the difference we are making for our customers. It is ultimately the reason you start a business or build a platform.
Our Customer Success Stories working with our values
The success of our platform is indicated by the difference we are making for our customers. It is ultimately the reason you start a business or build a platform. It is how you measure the impact of your business at a micro and a macro level.
How can we prove this success and how do we measure if we are having impact?
Do our customers tell us they have reduced and saved time on graphics preparation and operation compared to their past workflows?
Are they saving money by removing design, hardware and graphics operation costs, and by how much?
Have our customers increased the total amount of produced content due to a tight, scalable workflow that was not possible with other more traditional solutions?
Has sponsor, brand and commercial partner interest increased and what is the financial result of that?
Are fans more engaged and audiences increased due to a more professional production with match statistics integrated in a way that could not do before?
Has a customer increased their ability to win work and sustain scalable productions, increasing their revenue, team and ultimately the value of their business?
At LIGR, we constantly talk to our customers to ensure that our key value proposition is hitting the pain points that our customers have and is bearing out true and valuable results.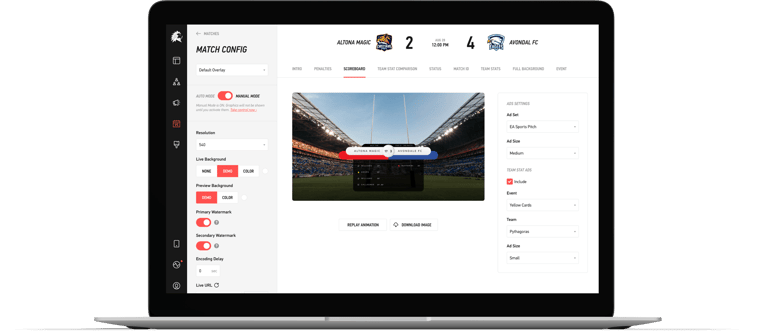 The LIGR dashboard - Graphics Settings Page.
What do our customers say about our TV-Grade quality
"By teaming up with LIGR, not only can we ensure our fans get to experience a professional and highly engaging broadcast of our NPL competitions, with match statistic integration and TV quality graphics, it allows us to produce more content at a higher quality that was simply not possible with traditional solutions. Since implementing the broadcast technology we have significantly increased our viewership and attracted new partners, that we seamlessly manage and display automatically in our broadcasts due to LIGR's smart campaign manager. We look forward to continuing to innovate together as we push football in New South Wales towards the forefront of live streaming capability and delivery"


Brian Meinrath
Head of Commercial
Football NSW

"While looking for an effective solution to display statistical data on screen for our NAB League competition, the AFL saw the LIGR system as the perfect fit. With a short lead time and outstanding co-operation from the team at LIGR we successfully launched the Broadcasts using their highly engaging automated graphics platform. The AFL has now proven there is a great appetite and interest for the U18 nationally and is now able to provide professional and engaging live broadcasts that would have been extremely difficult and cost-prohibitive with traditional solutions.

"


SPENCER WILSON
MEDIA MANAGER
AUSTRALIAN FOOTBALL LEAGUE (AFL)
"Ultimately our broadcast with your graphics, they end up on Fox sports or Kayo or you know, the news"


RICK LYON
SUPERVISING PRODUCER
GRAVITY MEDIA
What do our customers say about our Superior User Experience and Workflow

"So the system is really easy to use, especially when it's all data driven. It's
literally a walk in the park."


ANDREW MCLEISH
MANAGING DIRECTOR
SPORTSCAST AUSTRALIA
"We are accessing clients that potentially wouldn't be able to use our service
otherwise. It's reducing costs to us and giving us the opportunity to do more
events at the one time. The biggest thing is that if we have to send out a kit to one
game, we;re locked in, you can't do anything else, but with LIGR, if we have three
games at the same time, we can send out three cameras and run three games,"


JAMES CASSEL

JUM MEDIA
What do our customers say about our elite monetisation ability
"I think the big thing is the introduction of sponsorship through graphics. Cricket Australia is pretty forward-thinking in that. They've started to add 'brought to you by Commonwealth Bank' and all this sort of stuff. And I mean.. you can't ignore that stuff. That's the way of the future. There's going to be more of it so these streams can be paid for by commercial sponsors."


RICK LYON
SUPERVISING PRODUCER
GRAVITY MEDIA
"With LIGR's new platform LIGR.Live, which now incorporates a sponsor analytics dashboard, tracking displays, duration and screen-share of our sponsor assets, we will now be in a position to combine this information with our audience and OTT data, and build a truly powerful sponsorship portfolio"




Brian Meinrath


HEAD OF COMMERCIAL
FOOTBALL NSW