Nike and McDonald's are two of the most recognizable brands in the world – and two of the most prominent sponsors of sport at all levels. They have a long history of sponsorship at the highest level, but they also have sponsorship deals with countless lower-level leagues, competitions, clubs, and projects.
Mcdonald's Superbowl Ad 2017
Both brands are incredibly savvy advertisers with large internal marketing teams that work with the best advertising agencies around the globe – they don't make business decisions based on chance. They know that grassroots sport sponsorship is an effective and economical way to keep their products in the minds of consumers, enhance their brand image, generate positive PR, and deliver a return on investment.
If it's good enough for Nike and McDonald's, then why not your business?
In this post, the sixth in our Sports Sponsorship Vs. Online Ads series, we'll take a closer look at the different sports these brands sponsor, some of the ad campaigns that they run on the LIGR platform, and the community programs they are involved in.
Nike and Women's Sport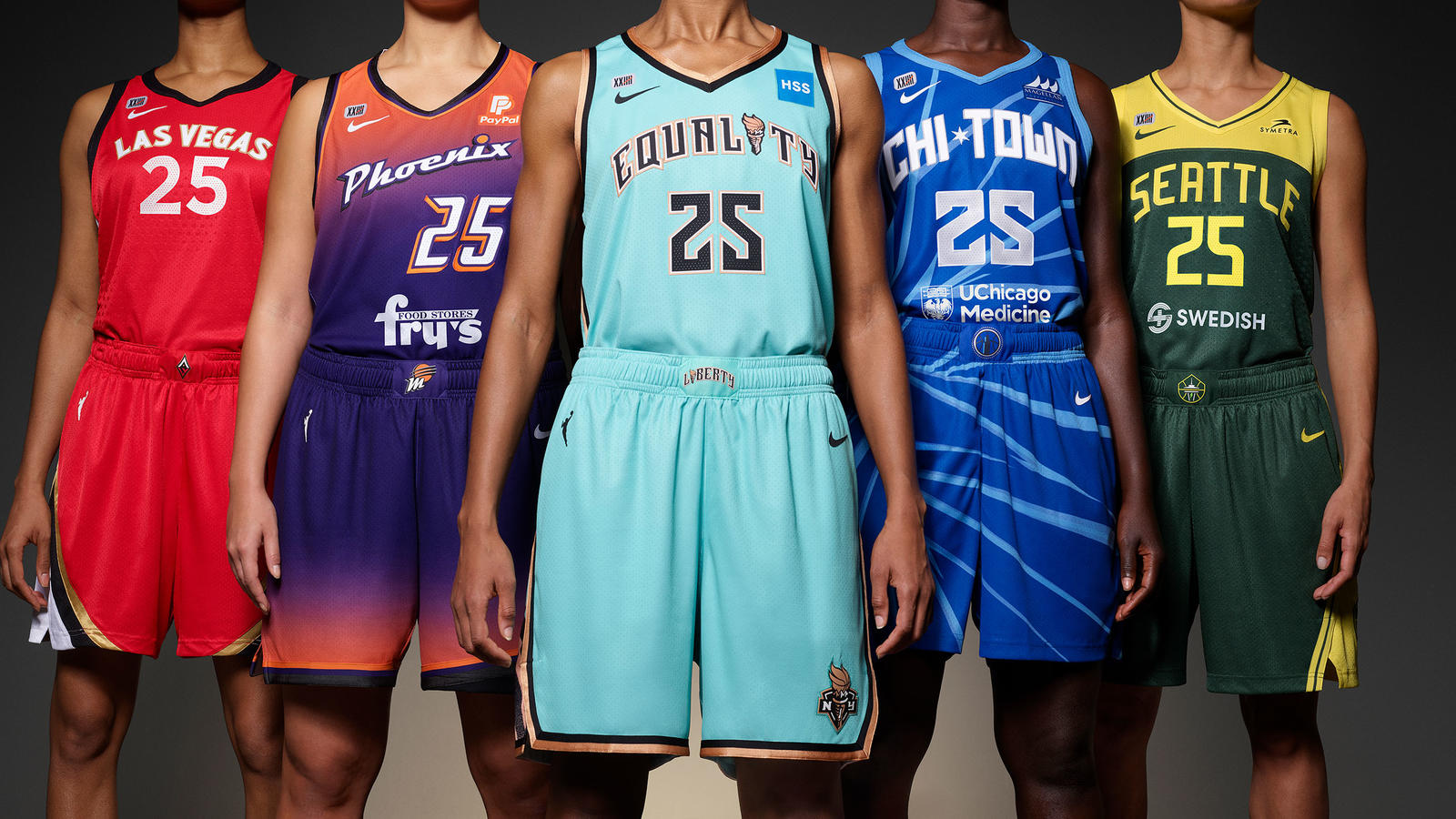 Nike has been the WNBA's uniform partner since 2018

Nike has a long history of supporting upcoming athletes going back to when the company began as a running shoe manufacturer. It's part of their history to supply promising young talent with Nike kit and sign them up as Nike athletes before they reach the big time.
Nike doesn't just sponsor sport. It has a very close relationship with its athletes, and its own story is intertwined with their stories. Often, Nike's strategy is to grow an entire sport as they know this will result in increased sales. In China, Nike's Back to the Beginning campaign told the stories of successful female sports stars and how they overcame limitations and prejudice to make it big. The idea was to inspire young girls to stick with sport as they grow older, as 75% of girls in China stop playing sport by year ten.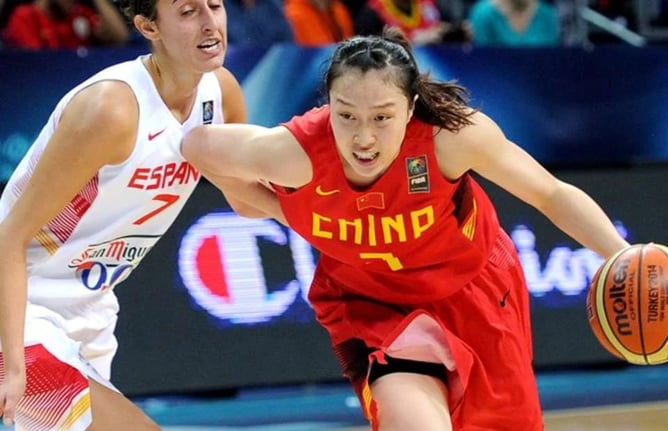 Nike uses grassroots stories to inspire young girls to play sport

In the U.S., Nike is fully committed to raising the profile of women's basketball. It has been the WNBA's uniform partner since 2018 and is now one of the league's top-tier Changemaker sponsors. The Changemakers Partnership Platform aims to take sponsorship to a new level, drawing on the sponsors' marketing and strategic skills to transform and promote women's basketball.
In Australia, Nike is the title sponsor of the women's soccer state cup in Victoria, the Nike F.C. Cup.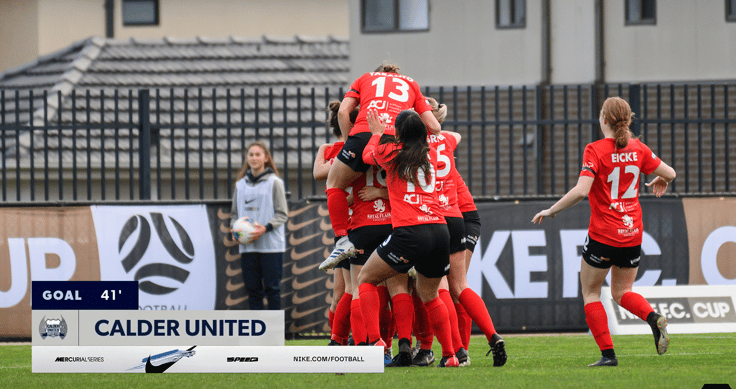 The 2019 NIKE Cup Final - Box Hill v Calder United
As the title sponsor, Nike's ads are shown throughout Nike F.C. Cup games, which are broadcast using LIGR by Football Victoria. Nike F.C. is the brand's street football range, designed for both men and women.
As a sports apparel retailer, the benefits of sponsorship are obvious for Nike as it makes equipment for the sports it sponsors. It makes perfect sense to maximize their presence in and around the clubs where players usually buy their own training kit. It's also great exposure for the brand with fans who play recreational sport and armchair fans who wear Nike's products but don't actually play sport.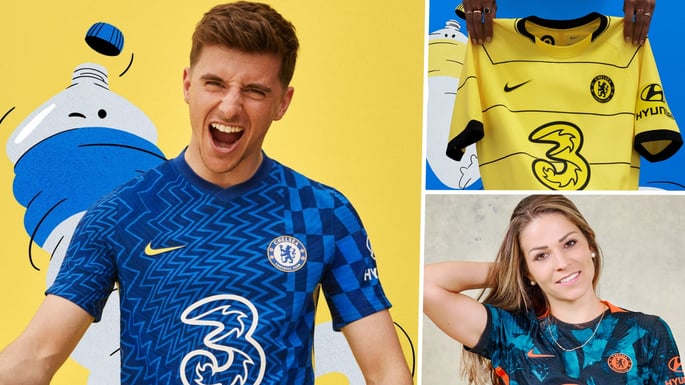 Chelsea 21/22 Home, Away and Third kits
Nike's sponsorship of grassroots sports is also part of a recent shift in its business strategy. Nike used to be predominately a manufacturer that relied on independent sports stores to sell its products. It promoted its products with big-budget TV advertising campaigns and high-profile sponsorships. In recent years, Nike has switched its focus to its retail website and its own stores while reducing the number of retailers that sell its equipment. Unlike big brand campaigns, Nike's sponsorship of grassroots sport is often product-led rather than featuring a star athlete and directs consumers to the nike.com website. Grassroots sports sponsorship has helped Nike make an important strategic pivot and transform their business to online retail.
Mcdonald's and Children's Sport
McDonald's sponsorship of children's sport is proof that a company's products don't have to be associated with sport to benefit from sports sponsorship. Like Nike, McDonald's has sponsored sport at all levels for decades, but it has made a deliberate shift towards grassroots in recent years.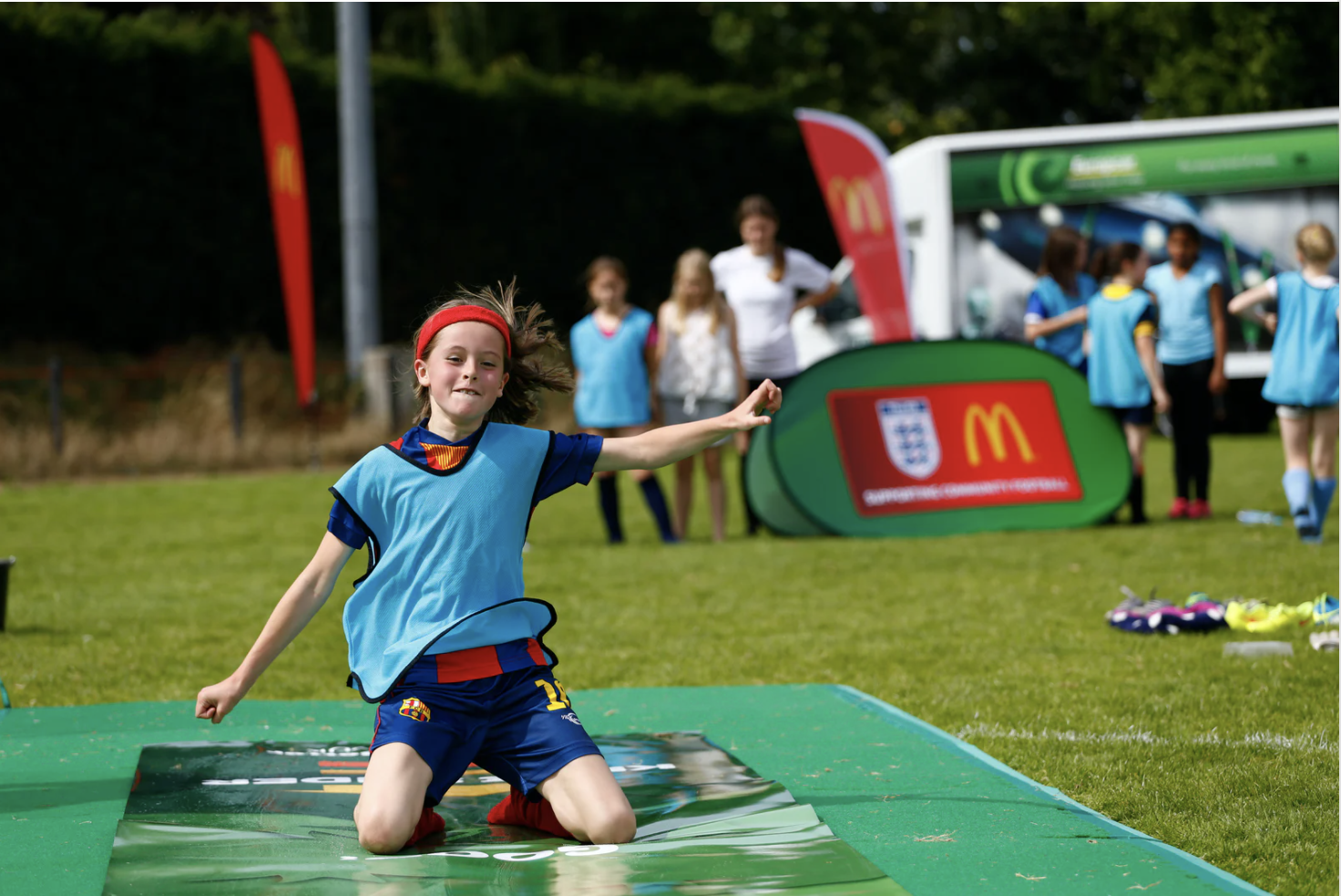 The Molesey McDonald's supported Community Football Day
In the U.K. in 2015, McDonald's launched "Better Play" its biggest ever football campaign – a grassroots sports program supplying equipment to over 7,000 clubs. Families were invited to take part in McDonald's Community Football Days and submit their best goal celebrations on Twitter for a chance to be a player escort at Euro 2016.
In Australia, McDonald's is the official restaurant partner of the AFL, the only professional Australian rules football league, while The Macca's On Your Team program supplies equipment to local soccer, basketball, and Australian rules football clubs to ensure local children have access to inclusive sports programs. As part of McDonald's support, their ads are shown during livestream broadcasts of youth sports, such as the NAB AFL League Boys.
McDonald's advertising during an AFL League Boys fixture, broadcast using LIGR
Driven by technology, the explosion of live-streamed sport in recent years has created a huge opportunity for advertisers. Millions of games are now broadcast on web-based platforms each year all around the world – all watched by a global audience of billions of highly engaged fans.
Nike and McDonald's were among the first brands to react to this change in live sport viewing habits. As sports fans shifted from exclusively watching elite sport on network TV to streaming niche sports online, Nike and McDonald's made the same transition with their sponsorship dollars. Now these brands are ahead of the game, dominating grassroots sports sponsorship and reaching vast audiences across multiple sports around the world at a fraction of the cost of network TV advertising campaigns.
What We Can Learn From Nike and Mcdonald's
For these brands, sponsorship isn't just another form of advertising. There is a clear strategy that uses sponsorship as a springboard to change customer behavior or launch community programs that make a real difference.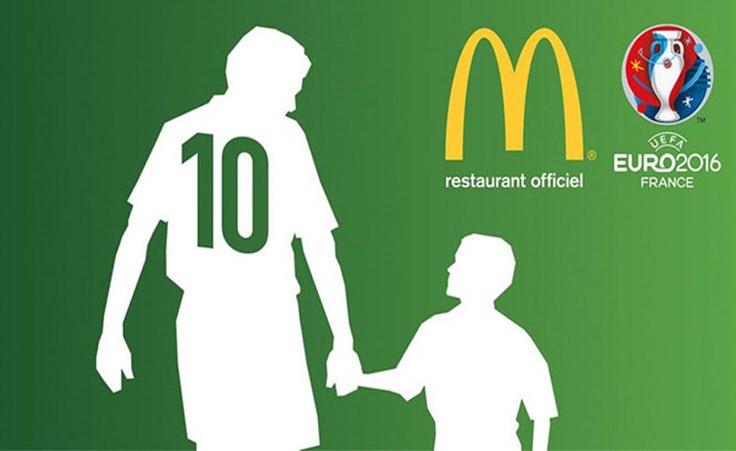 McDonald's offering kids the chance to win a once in a lifetime opportunity to become a Player Escort
And although these are global brands, their programs are local, with specific projects and campaigns for each sport in each location. There's no reason why local businesses can't implement similar programs when sponsoring grassroots sport.
In a previous post in this series, Goodwill and Giving Back to the Community, we covered Sydney-based soccer store Ultra Football's sponsorship of Football Victoria.










An ad for ultrafootball.com shown during an NPL Victoria soccer game, powered by LIGR
Their sponsorship is structured in exactly the same way, sponsoring tournaments, supplying equipment to youth teams, and running advertising during livestreams.
This should be the basic template for any business looking to get the most out of their grassroots sports sponsorship: 1. Find a sporting organization that's a good fit; 2. Ensure your investment will benefit the local community; 3. Maximize exposure with in-stream advertising and co-branded promotions.
The LIGR Sports Sponsorship Manifesto
Grassroots sports sponsorship as an industry is still in its infancy. Brands like Nike and McDonald's have been around since the start, but sponsoring so many different sports, associations and clubs is a considerable amount of work.
We want to change that and make it easy for businesses to manage their sponsorships on one platform. We also want to make it possible for any business to log on and sponsor grassroots sports streams in a matter of minutes – just like any other digital advertising platform. But we also want to make sure clubs and fans are getting a good deal so that sports can thrive.
Read The LIGR Sports Sponsorship Manifesto (coming soon) to find out more.