After successfully launching a live stream, the next step is to work out how to get individual sport sponsorship. Part of the attraction of moving into digital broadcasting is the chance to attract higher caliber sport sponsors – but this isn't easy if you don't have any digital advertising experience. Putting together a pitch that appeals to international brands and household names is a big step up from attracting local companies.
At LIGR, we build technology that helps sports rights owners to integrate advertising into their live streams – so we know how tough it can be to attract and retain sponsors. Sometimes, it can be difficult to convince local businesses to switch to digital advertising, while bigger brands might not see the value in amateur sports sponsorship. We knew that rights owners needed help to make the step up and win bigger sponsors, so we built our platform with these problems in mind.
We'd like to pass on some of our knowledge and share with you how we think an amateur sports league should structure their sales pitch. Consider this post a crash course in digital advertising.
The Value of Data
Advertising and data are intrinsically linked. If you can't show potential advertisers the size of your audience or tell them how long their ad will be displayed, you are already struggling. Collecting this kind of data allows you to put a value on your content – and therefore, your ad space. For argument's sake, let's say that your games are worth $500 to a potential sponsor based on your viewing statistics. Going to an advertiser and saying, "please sponsor our league for $500 a game" will only get you so far in today's advertising market. If instead you approach an advertiser and explain that you have $500 of ad space available per game, across 400 games a season with an average of 10,000 viewers each game, it might just get you through the door.
But to succeed, you also need to start thinking about sports streams as ad inventory. This means instead of considering one game as one ad (a logo in the corner for the whole game), events within a game across multiple games are considered ad space. Pre-game, post-game, half-time, full-time, when players score, breaks in play, and team lineups are all different opportunities to show ads. To do this, you need a system in place that allows you to quantify the value of each of these events across an entire season, and then market them to potential sponsors as ad space.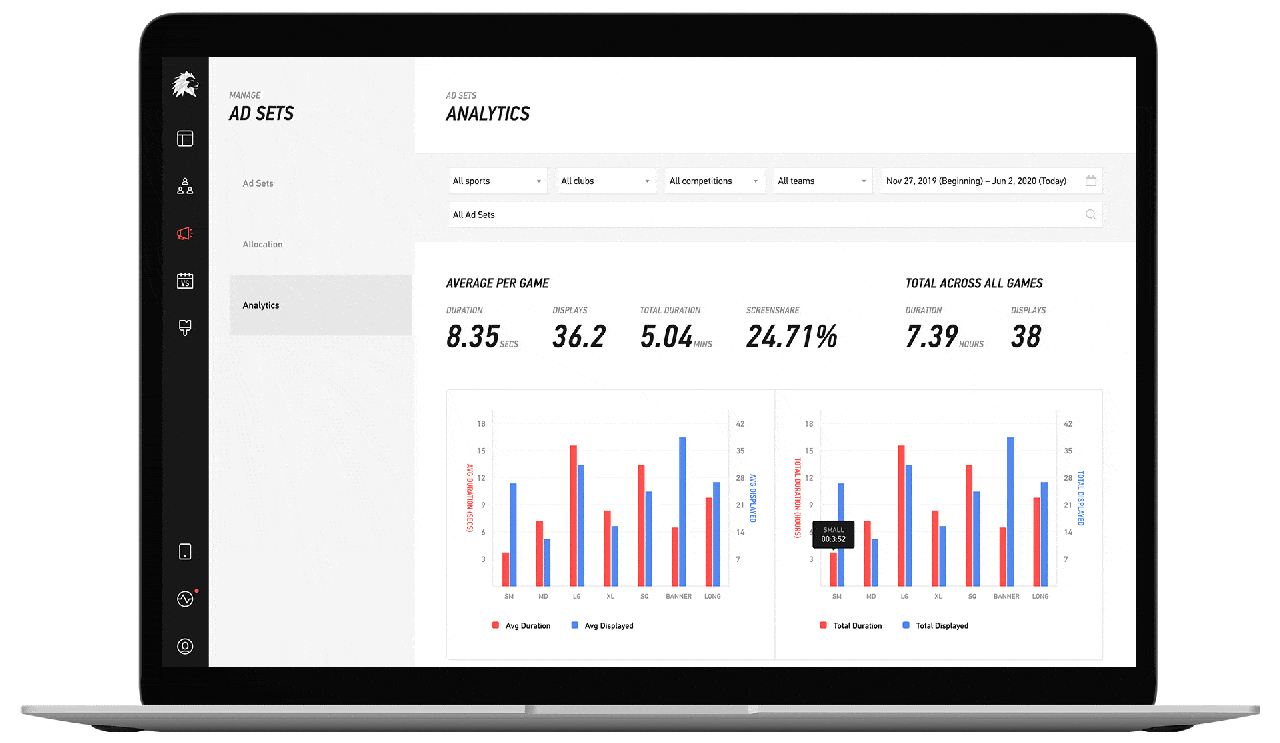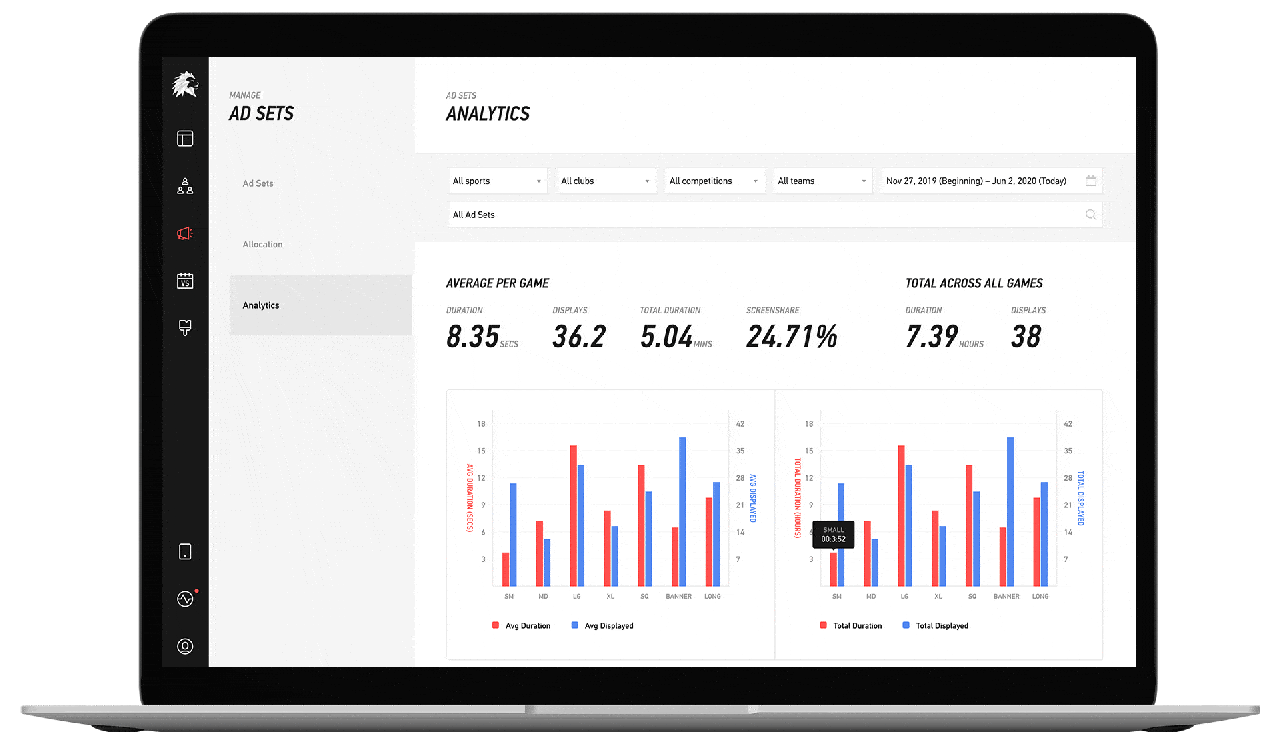 In-stream advertising reporting & analytics, powered by LIGR.Live.

Our platform, LIGR.Live is specifically designed to integrate advertising into live sports feeds and record viewing data related to each in-game event and ad placement. It allows you to automate your advertising, collect data, and output reports.
These reports can then form the basis of your sales pitch. You can say to advertisers: "Would you like to sponsor the goal comparison graphic across every game in our soccer league for the whole season?" You can then show them projected exposure figures based on the data. For example, let's say your streams attract an average of 10,000 viewers per game across 400 games a season, and the data shows that the corner comparison graphic is displayed an average of 5.6 times per game. You can multiply these numbers together (10,000 x 400 x 5.6) and get your projected number of exposures – 22.4 million.
Then, crucially, you can output another report after each round of games that shows how their ads actually performed. This kind of transparency is vital for sponsor retention, as it reassures the advertiser that they are getting exactly what they paid for.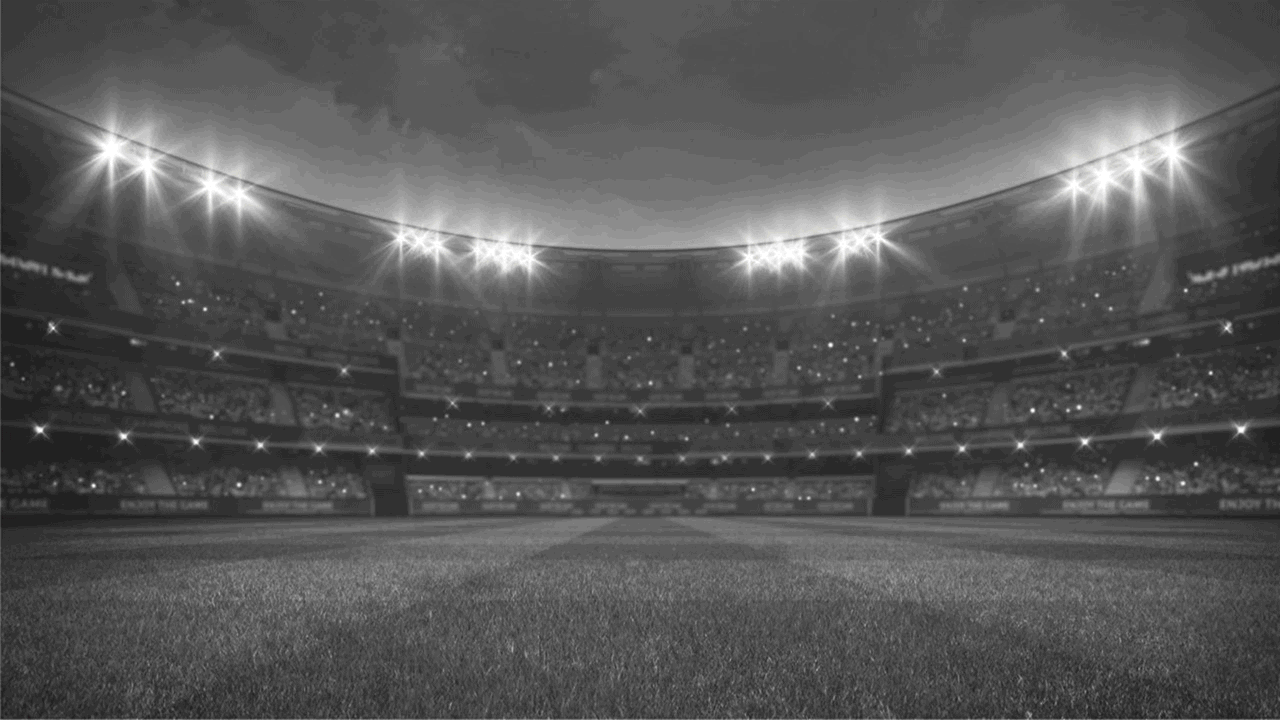 Stat comparison graphic with in-stream advertising. Powered by LIGR.Live.
Talk the Language of Advertisers
Most advertisers have a target cost for ad campaigns based on impressions (exposures and impressions are often used interchangeably, but they are different technically). If McDonald's usually pays $10 per 1,000 impressions, they will be very interested in any platforms that can beat that and show their ads to a similar audience. But as a global brand, they are only interested in large scale audiences. They aren't interested in advertising opportunities that cost less but only get seen by a couple of hundred people. They need millions of eyeballs.
Let's say McDonald's is currently spending $5m per year for a campaign targeting soccer fans on Facebook. At $10 per 1,000 15-second exposures, that's going to provide 500 million exposures. If a sports league can approach McDonald's and say, "Our metrics show that we can offer you 100 million exposures across a whole season at a cost of $8 per 1,000 views with an average exposure time of 15 seconds," then McDonald's (or their ad agency) will then sit up and take notice. As a league, you are then talking in the same language of ad platforms like Facebook and offering comparable statistics at a competitive price.
In such a situation, it makes sense for Mcdonald's to consider shifting a little of that $5 million per season over to your ads. A big brand advertiser like Mcdonald's will have tracking systems in place that measure brand sentiment and ad recall (this is usually measured by interviewing random people within the target audience). If the shift in spending doesn't negatively impact performance, they might then spend a little more.
For McDonald's, their ads would now be exposed to a similar audience for less money. Moving ad spend from one platform to another is something that ad executives do every single day. Agencies are always on the lookout for new ad platforms with engaged audiences where they can test some ads and see if they can get the same or better results for a lower cost.
Think Big
The point to remember here is that streaming a handful of games will never attract big brand sponsors. The audience will be too small to have any impact on their campaign and the coverage too sporadic to meet their need for ad exposures every week. You must think big from the start and put together a technology solution that is built around ad integration, data, tracking, and reporting so that you can speak the language of advertisers and present opportunities that are more attractive than their existing ad spend.
For the final article in our Live-Streamed Sports & Sponsors Series, we'll take a look into the future of live streaming. Right now, we are only at the beginning of the development of live-streamed sport. There are innovations on the horizon that will continue to make streaming easier, more profitable, and more accessible for sports at all levels. Read on to find out how streaming might look in 10 years, and what this means for amateur sport.