Cloud Graphics
Live graphics for sports broadcasts have been traditionally handled by powerful computing hardware, expensive software and highly skilled staff to operate said hardware and software.
As we've already discussed in the Workflows and Financials blog, cutting down on, on-site hardware and skilled operators are key to reducing the costs of live-production. This need to reduce cost has lead to the development of more efficient technologies, hosted in the cloud.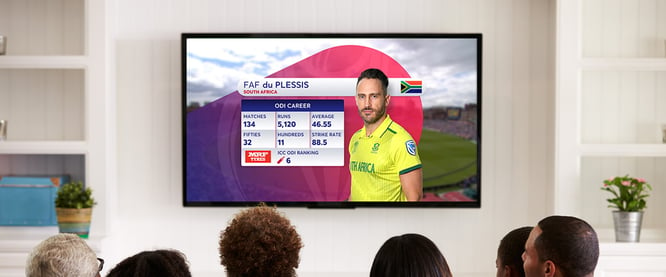 TV-Quality live graphics. Source: AEG
Traditional vs Templated Graphics Workflows.
Most cloud-based graphics companies have taken the approach of replicating traditional graphics solutions and building a version in the cloud. For traditional production workflows, this allows for a relatively similar process for producing live graphics for live productions.
Using these 100% cloud-based graphics solutions will see live productions minimising the amount of hardware required onsite to produce live graphics, as the graphics are rendered in the cloud, in real-time.

The functionality of these companies solutions has been mostly inspired by traditional broadcast graphics workflows, in the sense of - there is a graphics build process (sometimes fast-tracked by pre-built templates), then a manual operator required to operate the graphics when live etc..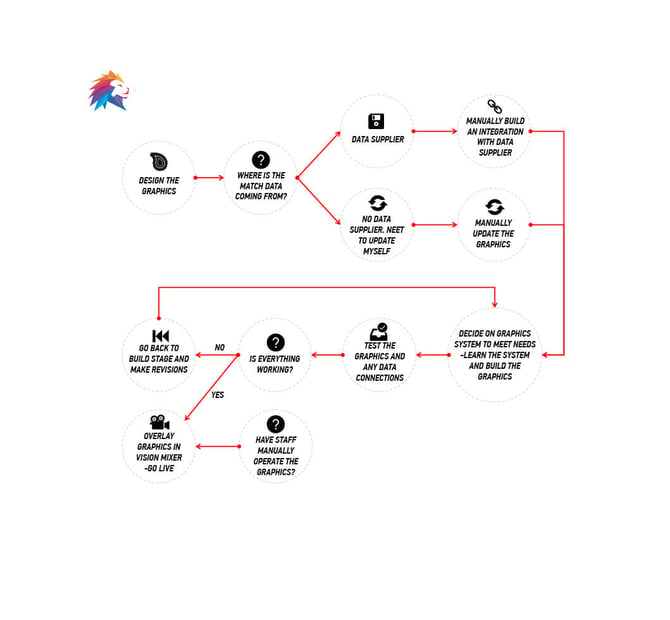 An example of a traditional live graphics workflow.
The problem with a traditional live graphics workflow.
Even in the cloud, a traditional live graphics workflow still suffers from some of the same issues that a hardware-based solution have and that is resources (staff), time and on top of that quality.
Resources (Staff)
While a traditional cloud-based graphic solution does not necessarily share the same complexities as tv-level, hardware solutions, they still require someone to build the graphics package. And with most live streaming productions operating with small, multi-disciplined crews in comparison to television, this means valuable human resources will be taken up for potentially days to build the graphics package. Which brings us into time.
Time



Time is money and money is time - live streaming is an agile environment and requires efficient workflows and crews to keep costs low while keeping output quality high. Traditional graphics build processes are not suited to these requirements. Having a crew member or even in some cases an owner/operator of a production company, spending days building a graphics package is just not viable. And not being able to spend time building a graphics package results in rushed work and in turn a lack of quality in the final product.
Quality
Rushing a build or having a person without the adequate skill set building the graphics package results in very lacklustre results - and this outcome in live stream graphics is increasingly apparent. Many have come to expect and accept the poor quality graphics that are present on most live streams today.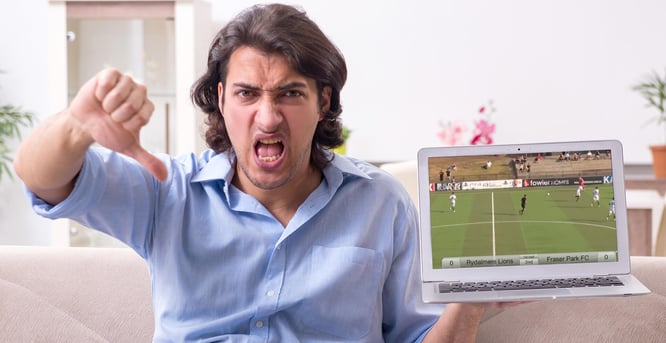 A man displeased with the quality of live graphics on a live sports stream he is watching.
The Solution.
Companies such as Live Graphic Systems (LIGR) have taken a different approach and have seen the move to the cloud as an opportunity to rethink how live-graphics are executed for live sports. With a mission to completely maximise the efficiencies of live sports graphic production by harnessing the power of automation and a templated workflow.
Their focus on automating the live graphics workflow further enhances the efficiencies gained with moving to a remote-production workflow. LIGR's live graphics solution is arguably the easiest to use live graphics system on the planet. Effortless, TV-Quality, live graphics that you can literally get up and running in minutes, something the world thought they would never see, but it is here!
A cloud-based, templated, tv-quality graphics system; a completely new way of executing live stream graphics for sport. Let's dive in to the process of going live with LIGR.Live to see just how effortless it is.
1. Sign up/Login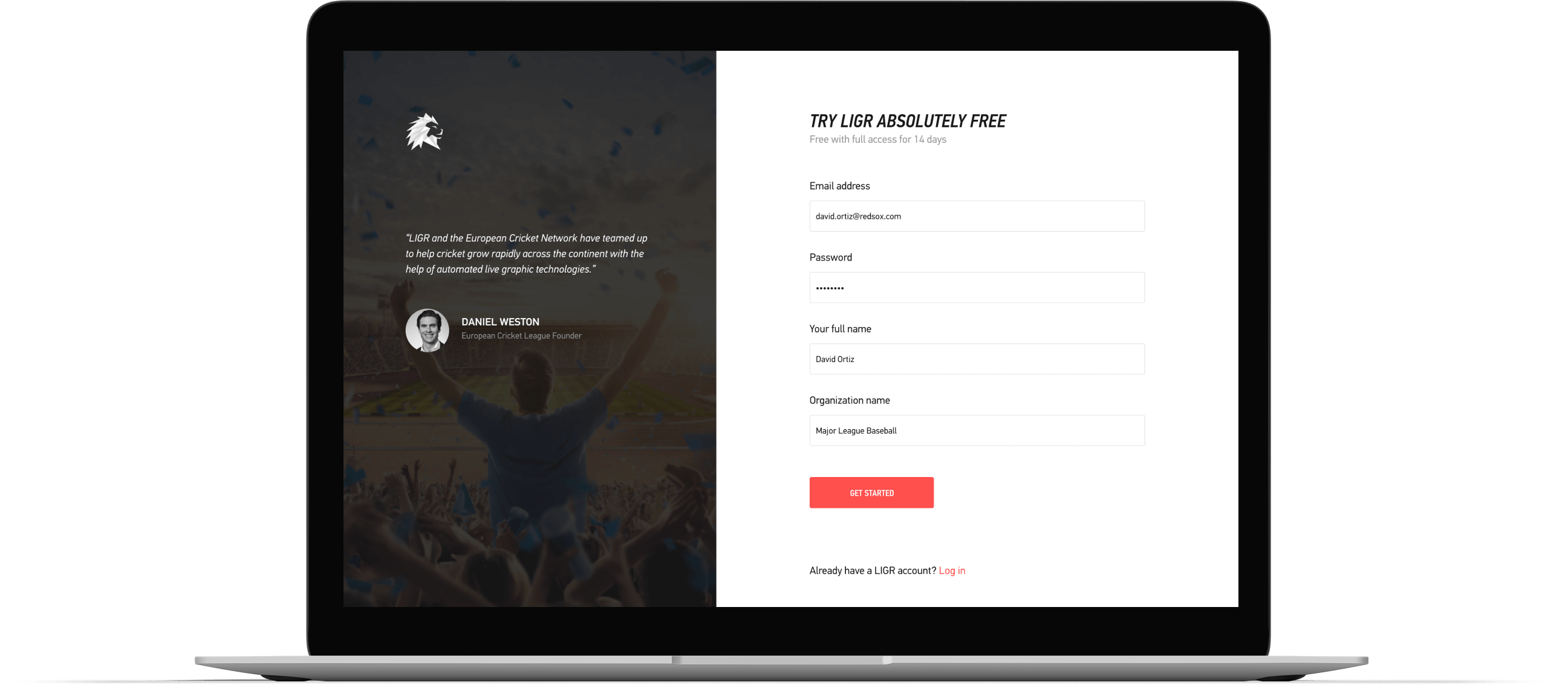 You are greeted with a stunning signup page - LIGR collects a few minor details and then you are on your way.
2. Choose Your Sport & Create Your Competition
LIGR supports all the most common sports and then some. Choose the one you want to live stream and create the competition.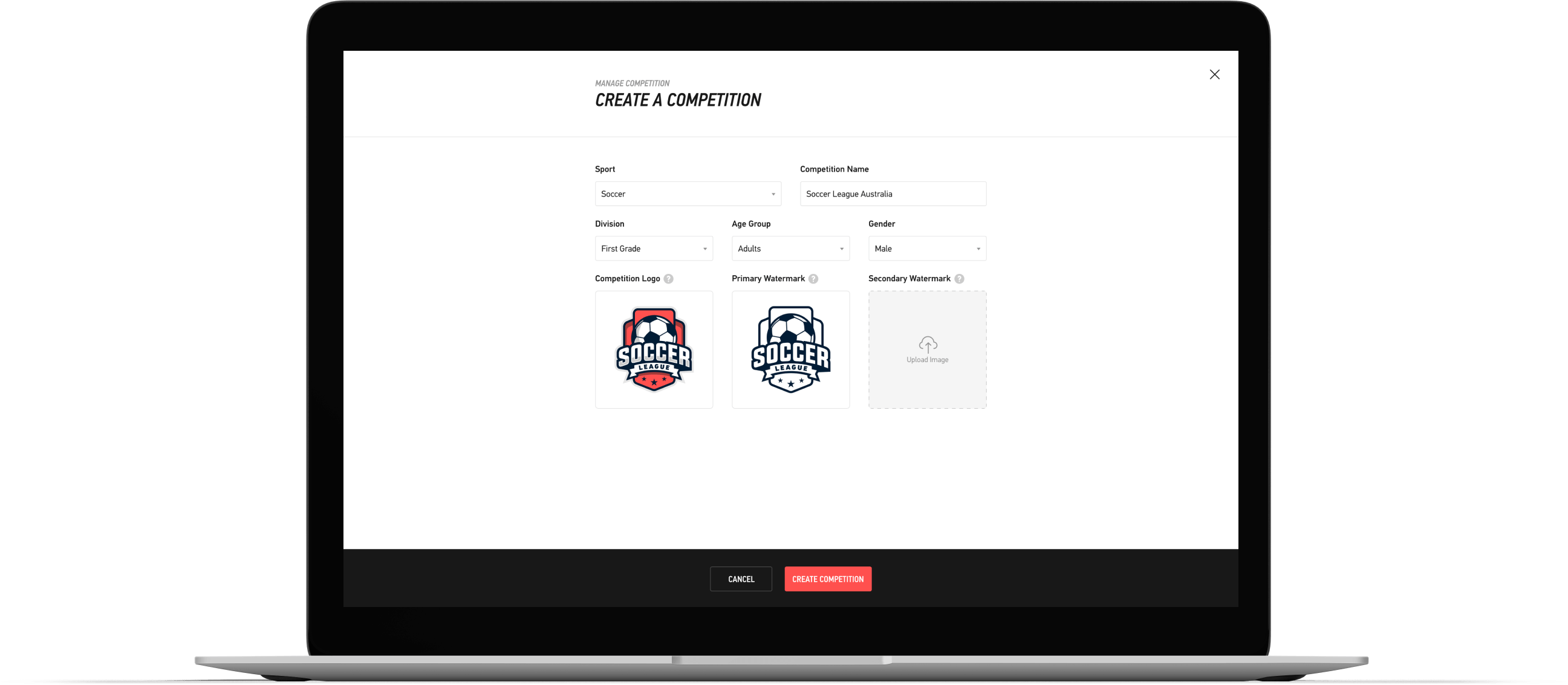 The create your competition user interface in the LIGR.Live Dashboard.
Is the sport you want to stream missing? Let LIGR know and we will work to get it onto the platform!
3. Choose A Pre-Built Theme
LIGR removes the manual and time heavy process of designing and building graphics, instead, we give you a selection of TV-quality graphic themes to choose from. All of which are designed to display rich match data, to bring viewers closer than ever to the action.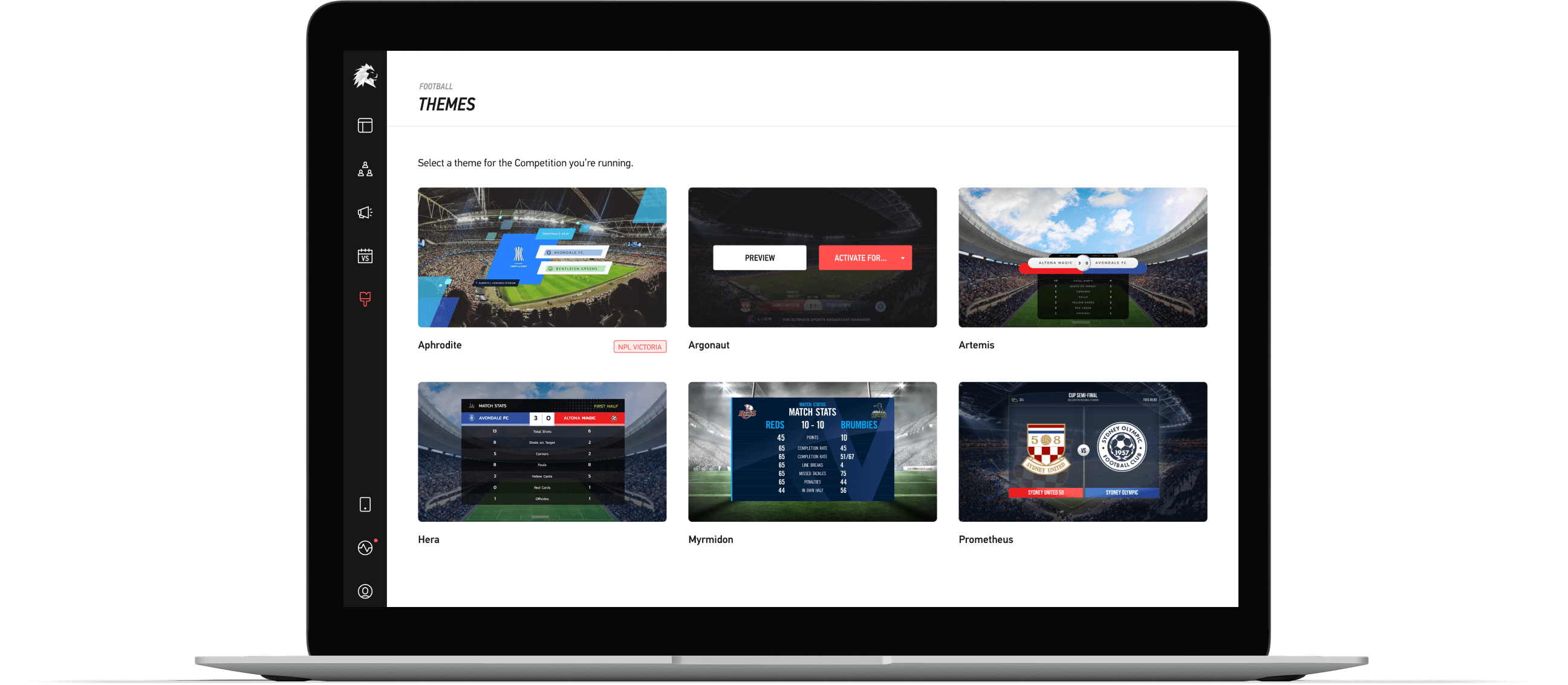 Look like a pro, without the hard work. Effortless, TV-quality, live graphics. Ready-to-go with LIGR.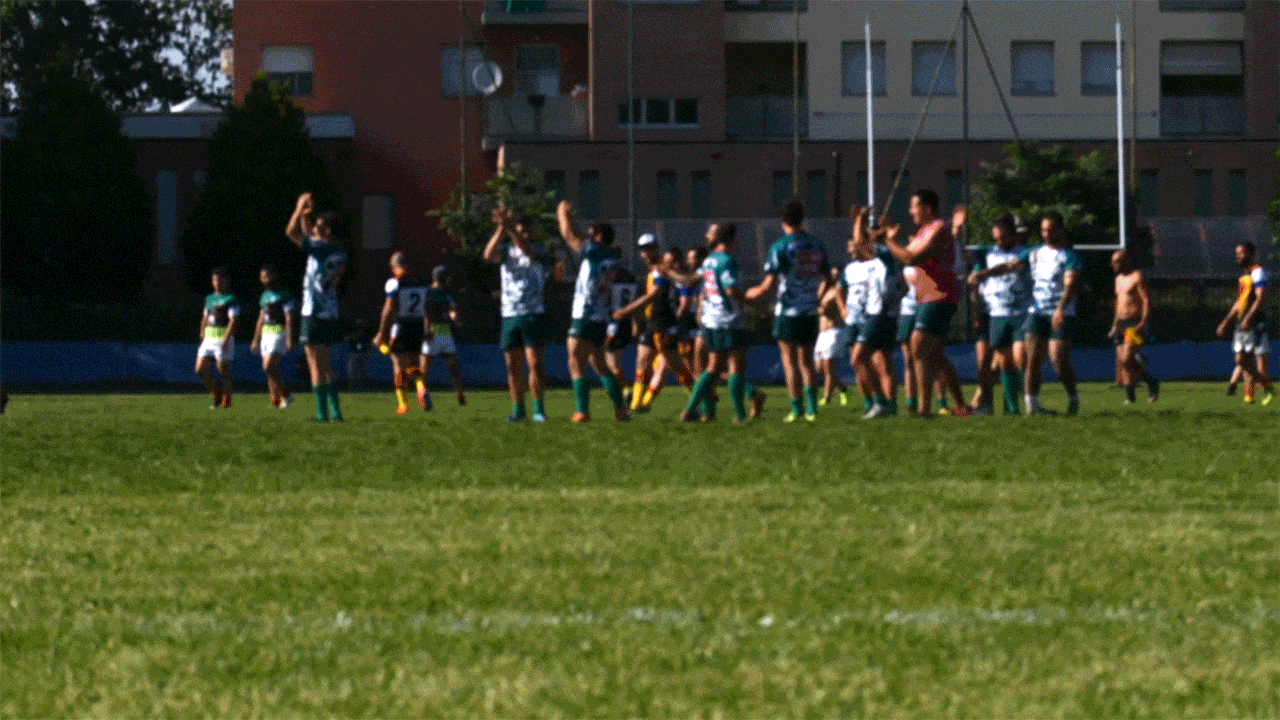 TV-quality, data-rich, automated graphics with attached sponsorship, powered by LIGR.Live.
4. Upload and Configure Your Assets
Team Logos & Colours
Team logos, player headshots, team colours and more. Customise the graphics to your desired look.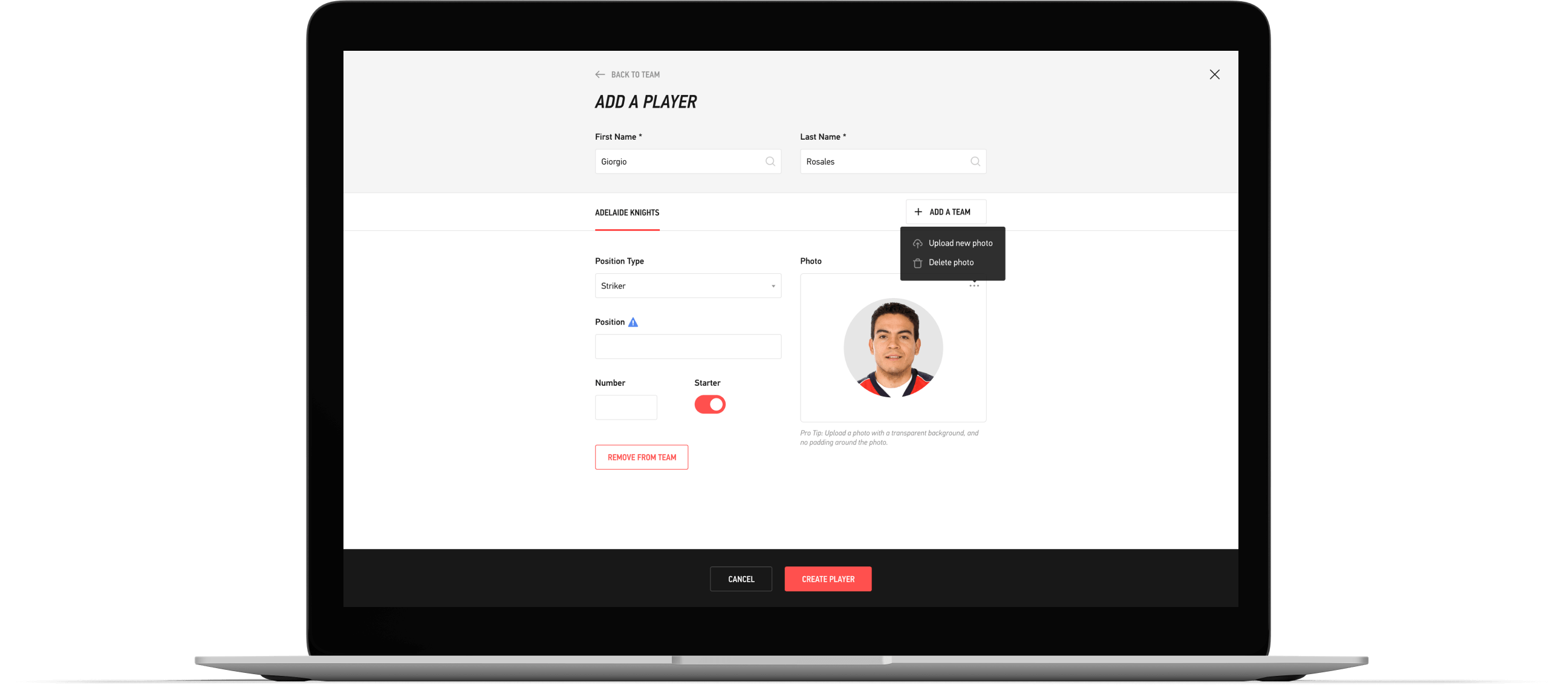 Add player user interface in LIGR.Live
In-Stream Advertising Display
Want to display advertising and monetise your live stream? No problems! LIGR's easy-to-use, yet powerful in-stream advertising functionality has you covered.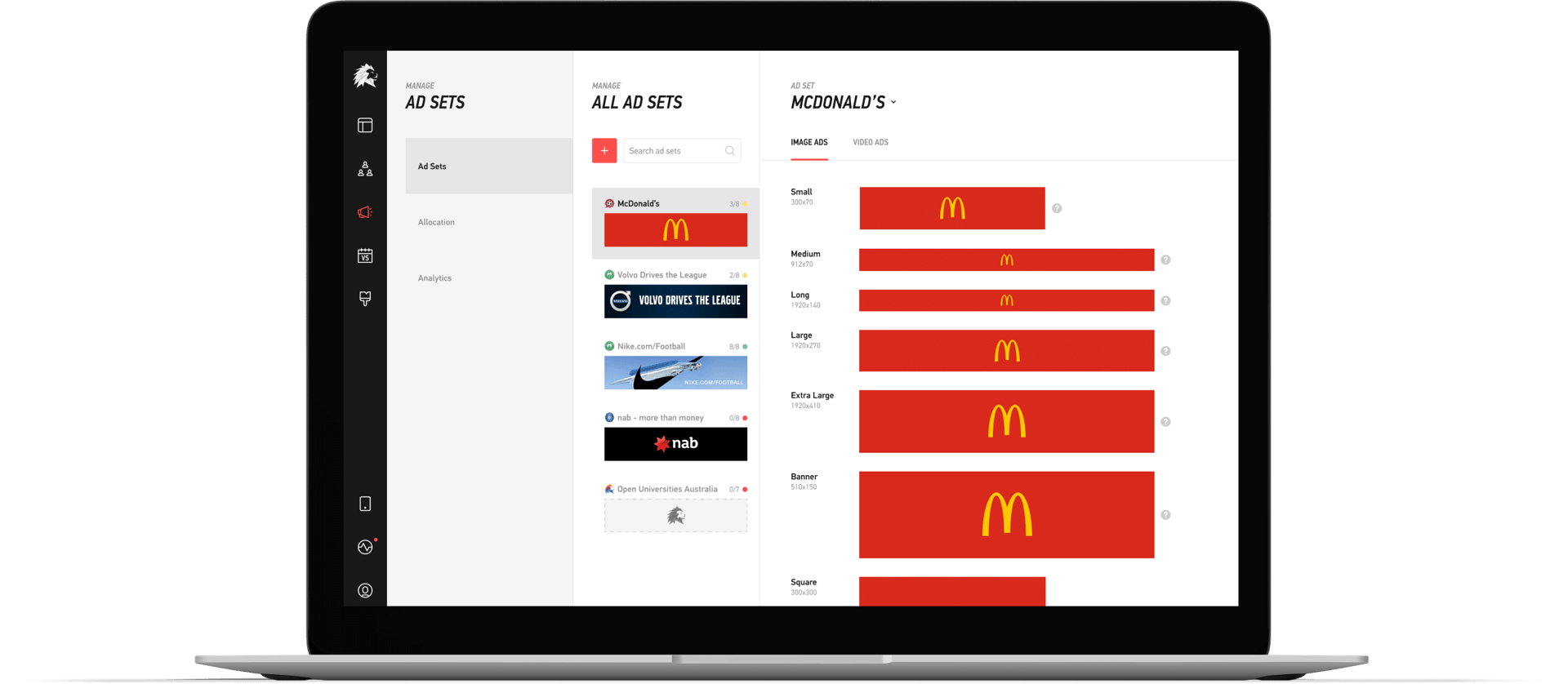 Create and upload your ad sets in LIGR.Live.
How to in-stream advertise with LIGR:
Create and upload your ad sets.
Tell LIGR how often and when you want your advertisements displayed (in-stream).
Watch the stream and watch the magic happen.
After the game, review in-depth reporting and analytics on when and how your ads were displayed on the stream. This is useful for showing sponsor their money is well spend and you can use the information to attract new sponsors to your stream.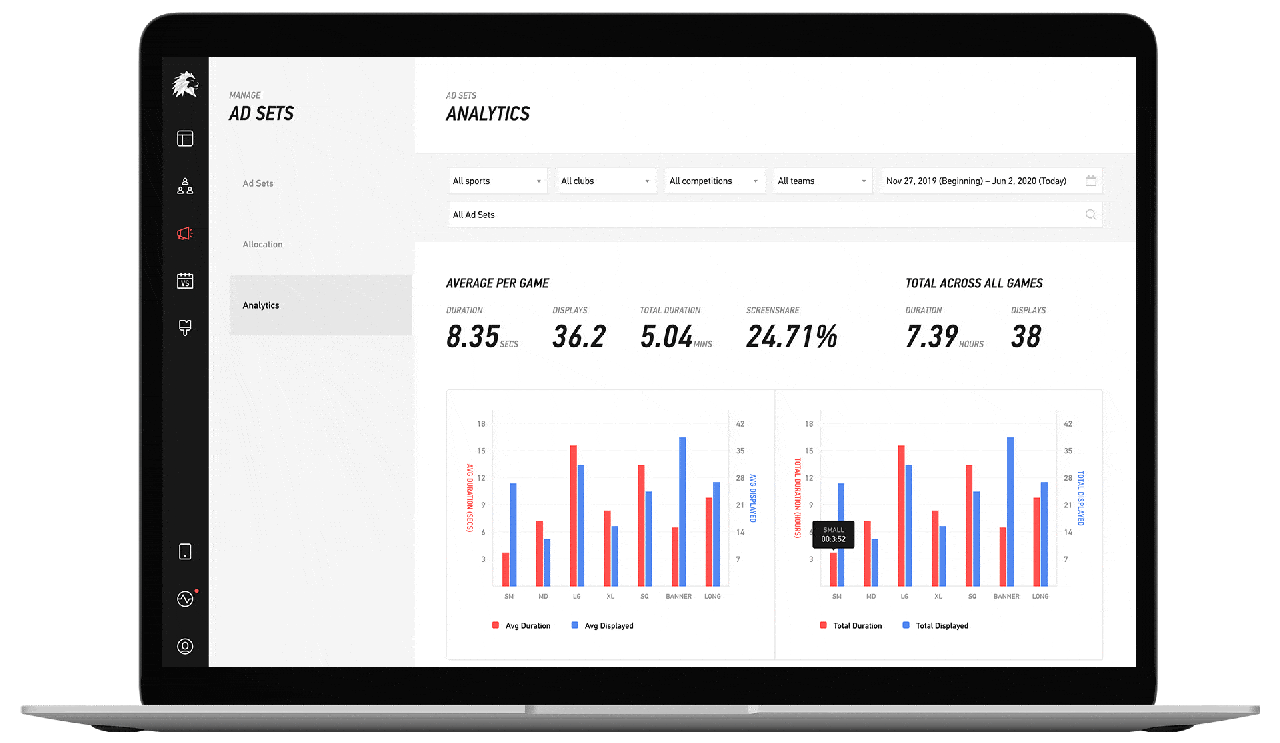 The reporting and analytics user interface in LIGR.Live
6. Overlay LIGR on your vision.
Applying a LIGR graphics overlay to your live stream is easy. With the ability to work with your workflow, the system is modern and flexible. LIGR requires NO onsite hardware and NO onsite graphics operator or expertise. Simply:
Copy the overlay URL for the match in LIGR.
Paste the graphics URL in your vision mixer and apply the layer to your vision.

Side note: Depending on your vision mixer, the process can vary. In most cases, however, you want to look for an option called a "Web Browser Overlay".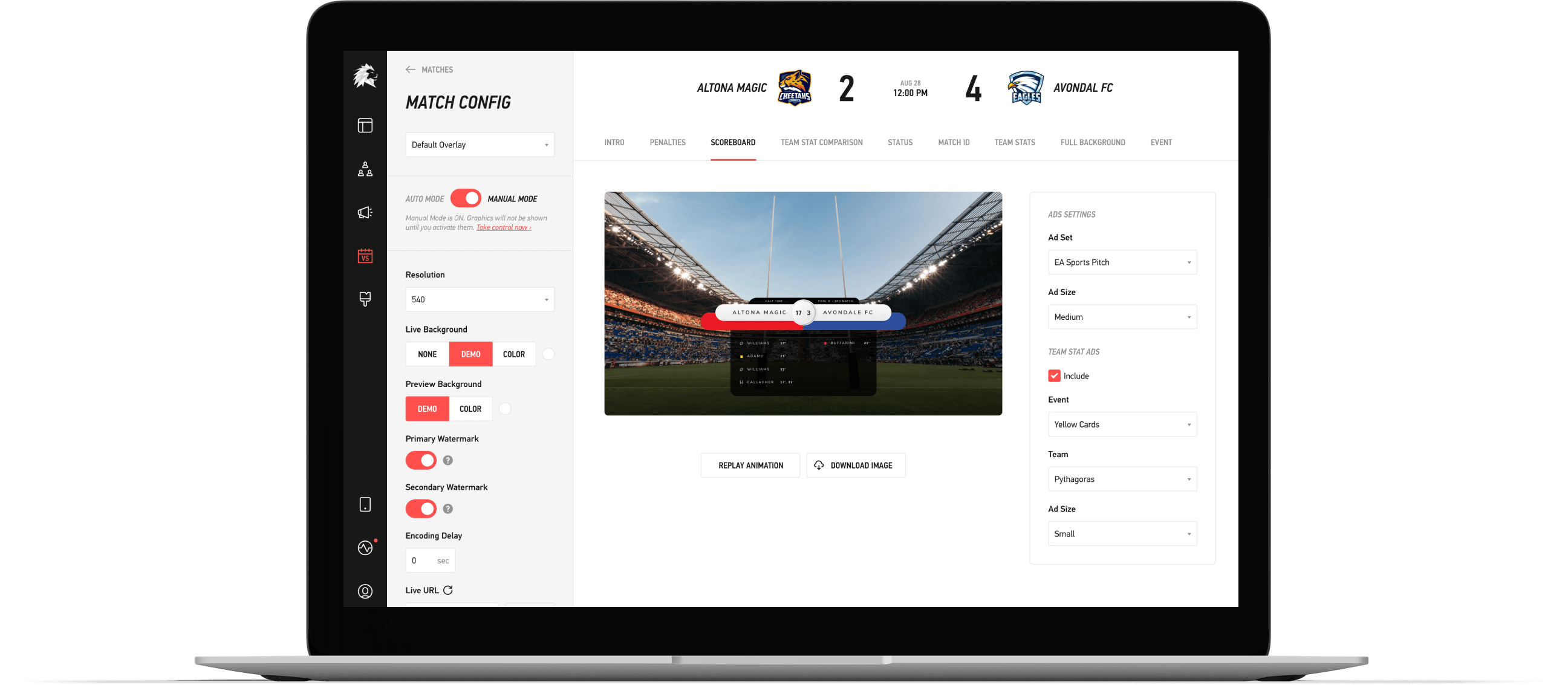 Overlay settings user interface in LIGR.Live.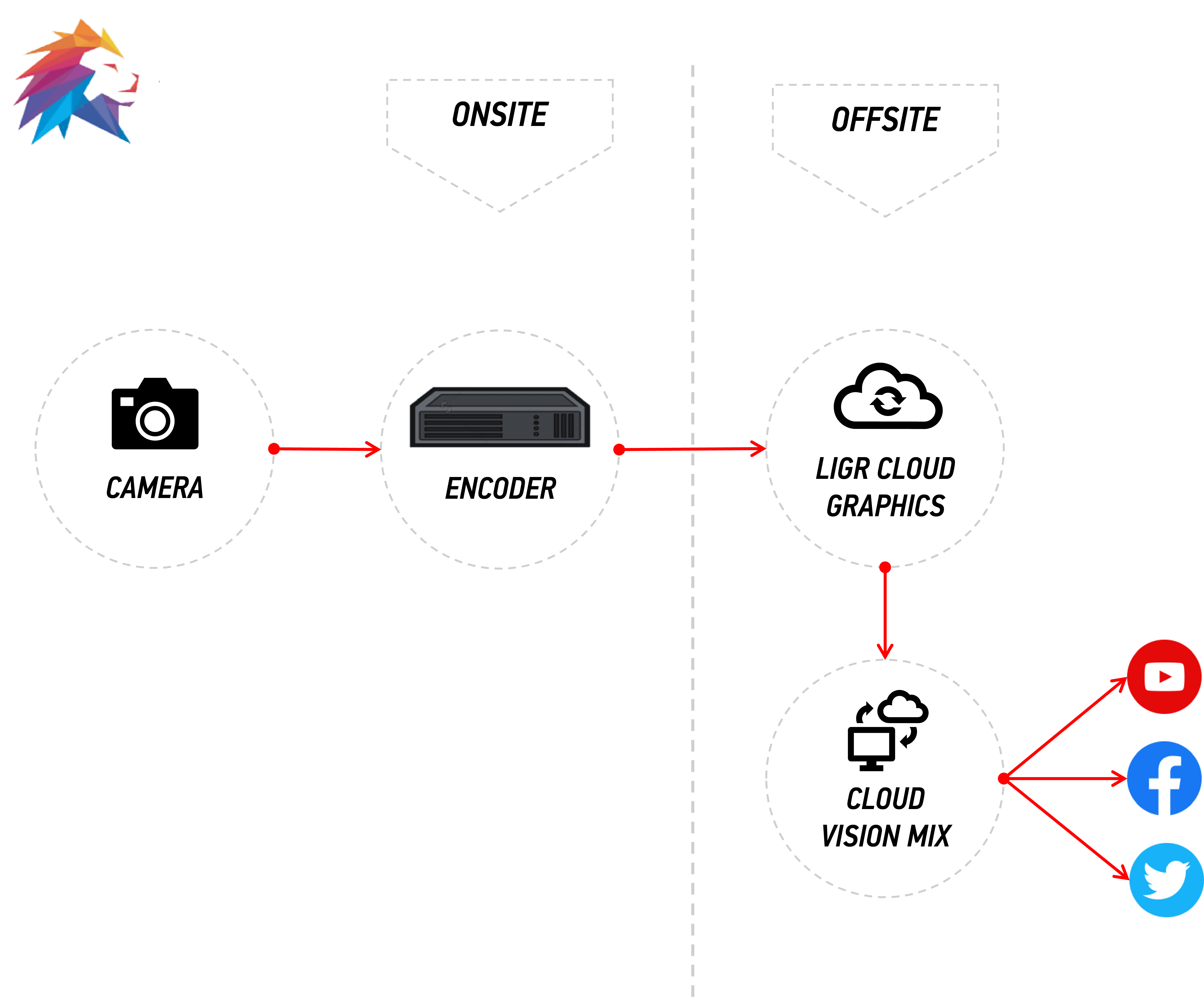 A simple remote, cloud-based production workflow with LIGR graphics applied in the cloud.
Read more about remote, cloud-based production workflows in our blog Remote Production - Workflow & Financials.
7. Go Live and LiveScore the game.
LIGR can power your sports live stream graphics with match data in a couple of different ways; our LIGR LiveScore app or external data from your official data supplier.
We have our LIGR LiveScore app, a simple mobile app where you or the person you nominate keeps score of the game and the graphics automatically trigger on your live stream. No highly-skilled graphics operator required!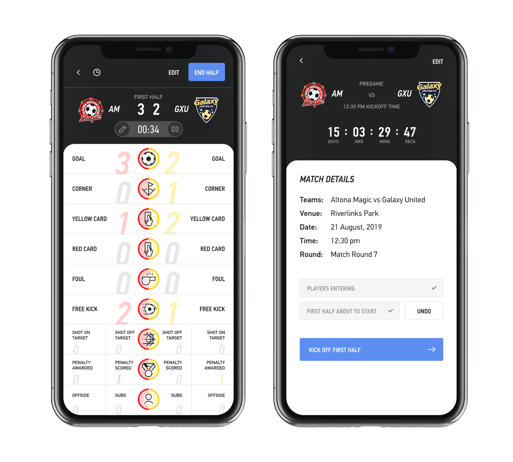 The LIGR LiveScore app. Use it to score your game and automate the graphics on your live stream.
LIGR also integrates with all leading official data suppliers, we can use this data to power and trigger the graphics. Ideal for completely hands-free operation, let the data do the work for you.
For more advanced users, LIGR also has an API where you can build an integration between LIGR and your own data source to power LIGRs graphics with data. Contact us for more on this.
Next up we dive into remote, cloud-based live commentary solutions. Allow your commentary team to live-commentate the game from anywhere in the world!