The best way to understand how themes work on LIGR is to think of it like themes on a laptop or smartphone. Changing the theme changes the colors, fonts, and animations, but it doesn't change the functionality of the device. Changing the theme just changes the appearance.
A LIGR theme works in the same way. In our case, the information displayed in our live graphics is exactly the same for each theme, be it a team lineup, fixture list, or game score, but the chosen theme dictates how that information is displayed – colors, fonts, styling, and animation.
LIGR.Live's selection of TV-quality live graphic themes. Ready-to-go live in a click.
There are more than 50 animated graphics within each theme. Using LIGR means that you don't need a design team to use TV-quality graphics on your live streams. It's a very time-consuming process to design and animate sports broadcast graphics, with LIGR, it's all done for you, and you can change themes at the touch of a button.
You can choose from a wide selection of themes, with new ones added regularly. Our themes are designed to display rich match data and enrich the viewing experience for grassroots sports fans.
To choose a theme, log in to LIGR.Live and select the paintbrush icon on the left-hand menu.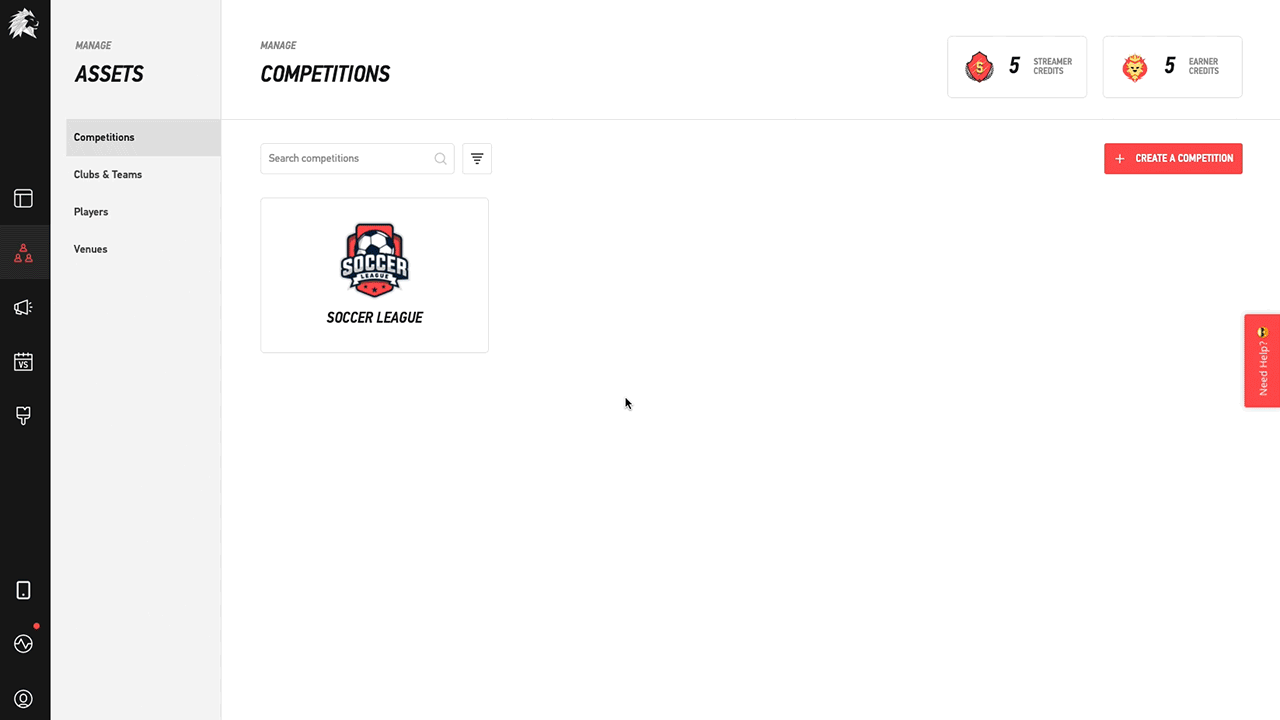 Navigate to the themes selection page by clicking the paint brush icon, located on the left sidebar.
First, select your sport in the drop down menu at the top of the screen. Then all the available themes for your sport will be displayed.
Click on a theme that you like the look of to see more graphic animations and the color choices available.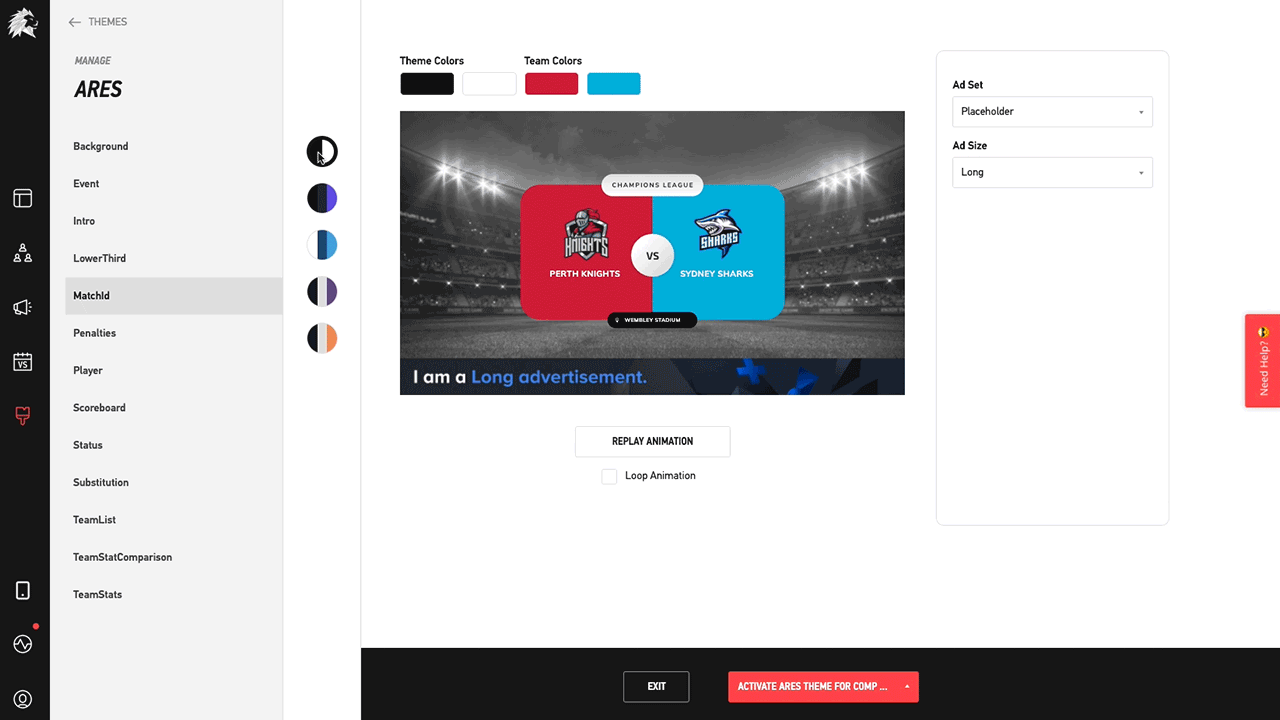 Each LIGR.Live graphics theme comes with a selection of coloured skins you can choose from.
Here you can view each graphic and experiment with colors and see how the graphics look with ads. For an in-depth explanation of how each graphic works, read our Live Graphics, Statistics and Sponsors for Grassroot Sports Broadcasts series of blog posts.
Once you've found a theme you're happy with, press the red activate theme pop up menu button at the bottom of the screen and select your competition. Then press "EXIT."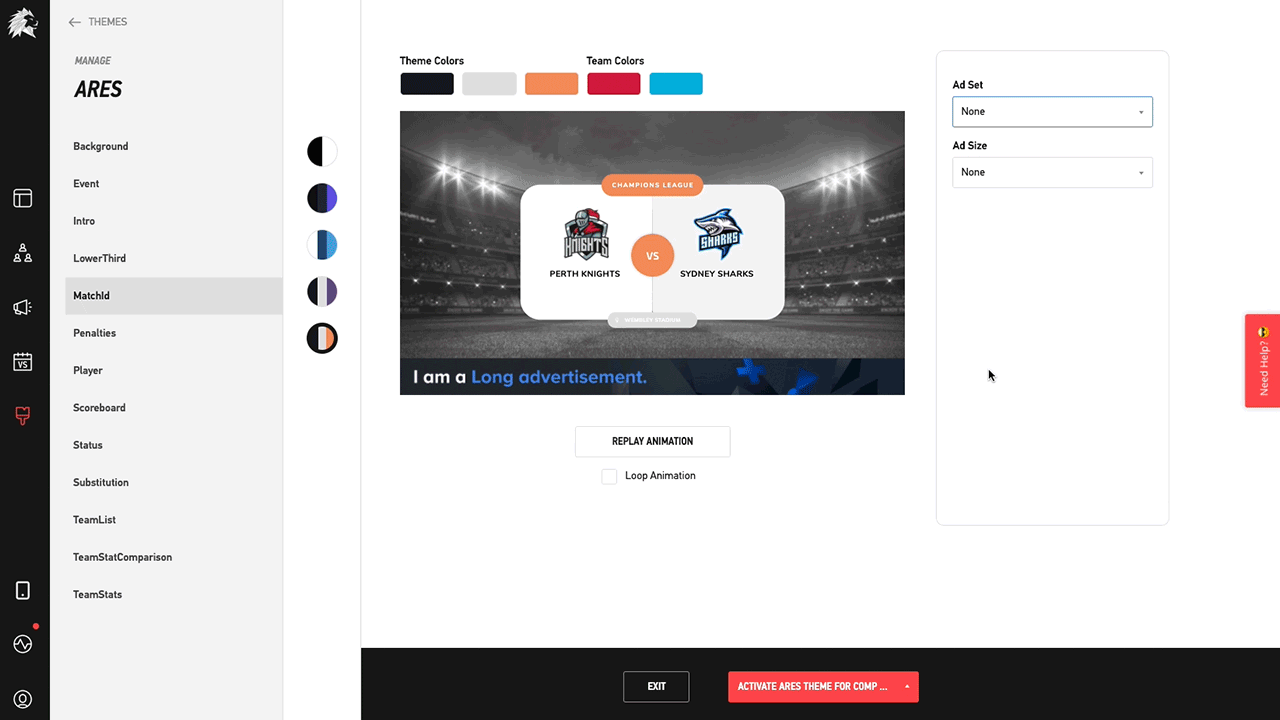 Easily assign Assign your theme selection to the desired competition.
You have now chosen a theme for your competition. If you're planning to stream games in different competitions, then repeat this process for each one.
Now it's time to return to the assets menu and finish setting up your teams: Step 4. Upload and Configure Assets.