"I kind of think the product wouldn't exist if it wasn't for the live graphics. It's sort of like the chicken and the egg. The graphics allow us to be able to put up a stream that's worth watching because you can see the clock and the score. Because if you took away the live graphics I think it's kind of fanciful that people would want to watch state level soccer with no graphics. They would probably just do one game a week, not 30."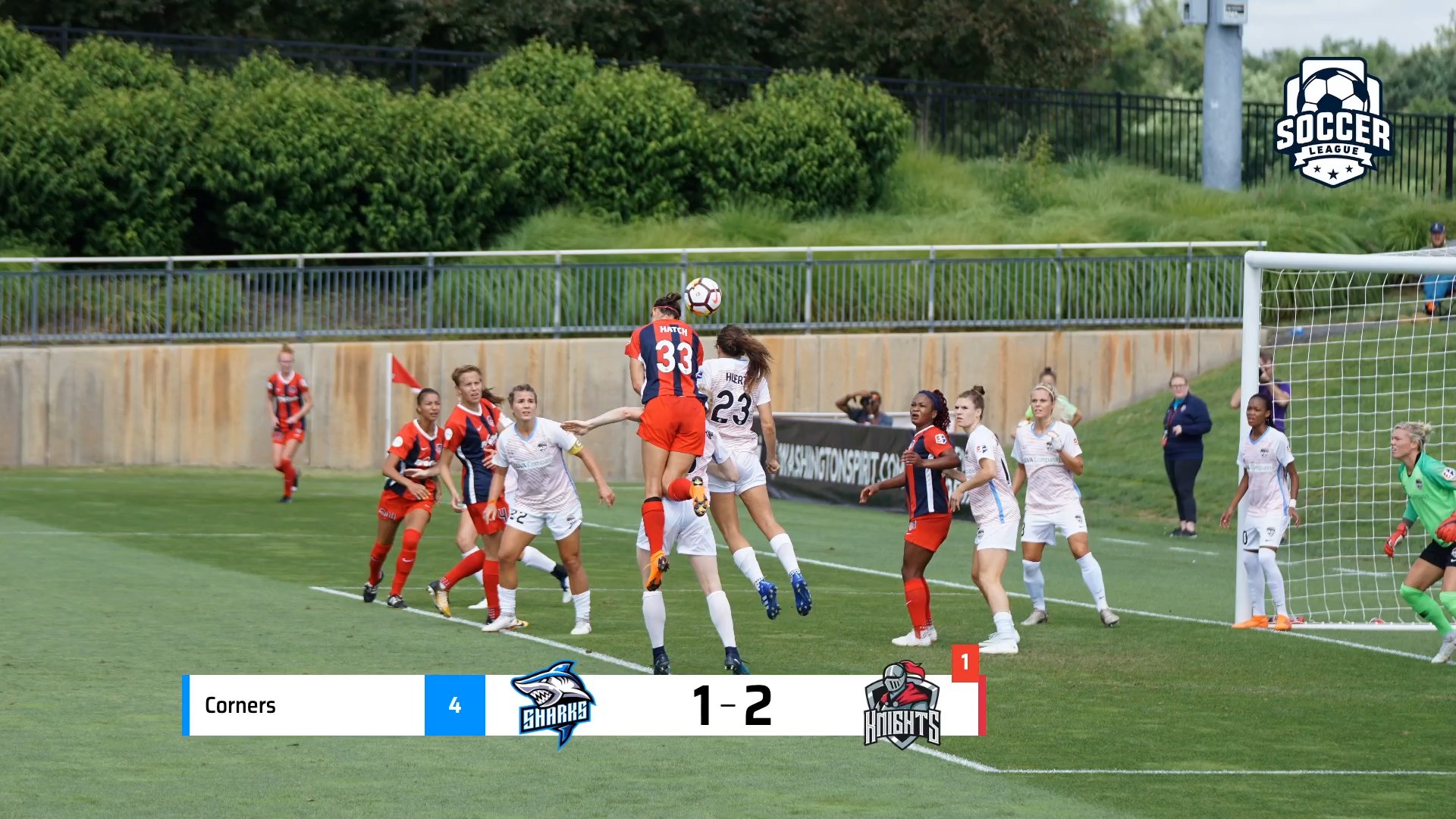 Live, automated, football graphics powered LIGR.Live.
As amateur sports begin to livestream there is a need for a graphics package that makes it palatable for audiences. LIGR is one of the providers of live stream graphics. They currently service soccer, AFL, basketball, rugby and cricket to clubs, leagues and production companies all around the world. And it has become clear from the outset that when production quality is high, more and more people tune in.
One great example has been cricket. Traditionally a difficult sport to stream because the ground is so big, consequently requiring the need for a camera at each end of the field and with sufficient elevation. However now we are seeing 1 camera solutions with graphics that are receiving high engagement.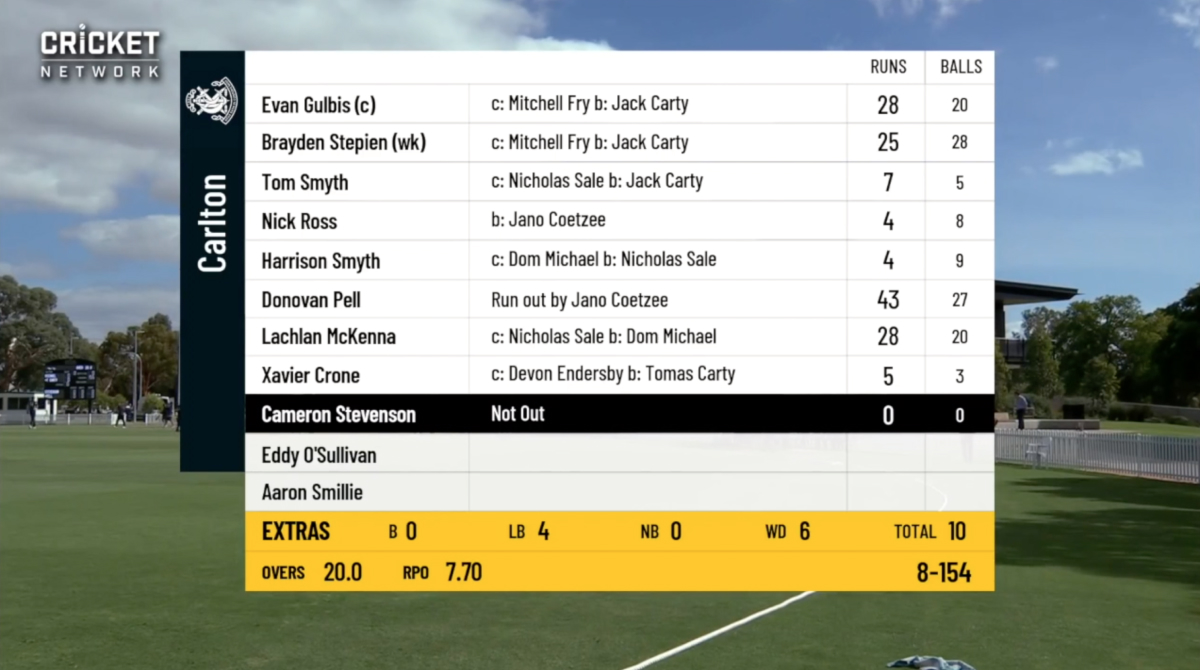 Live, automated, cricket graphics being used on a Cricket Australia live stream, powered by LIGR.Live.
"So I guess that Cricket's probably a great example cause it means with just one camera fixed on the pitch, no human on it, and then with LIGR's graphics, it's a very watchable product. You see every ball, you see the runs and scores and know where things are at. So again, that's probably a current example. Yeah, cricket just wouldn't be live if it wasn't for that."
One camera setups are creating a much more cost effective, viable solution to clubs and production houses. Especially when the graphics can be automated using pre existing statistics. Many games already have scores, player stats and intermissions recorded as it is an important feature for punters. The good news is this data can be easily integrated into the LIGR system to automatically generate graphics. Using the example of cricket, graphics can be automatically triggered for overs, wickets and breaks.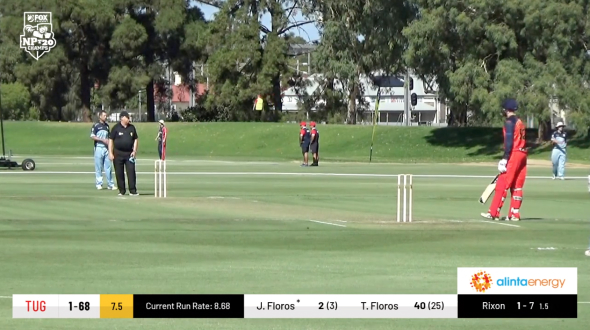 Live, automated, cricket graphics with sponsorship integration, being used on Fox Cricket. Powered by LIGR.Live.
"So the system is really easy to use, especially when it's all data driven. It's literally a walk in the park."
Making life easier for the people using it. LIGR is still expanding its team and resource which should see more sports added to the roster in the near future.
"we'd recommend it to every single sport we deal with."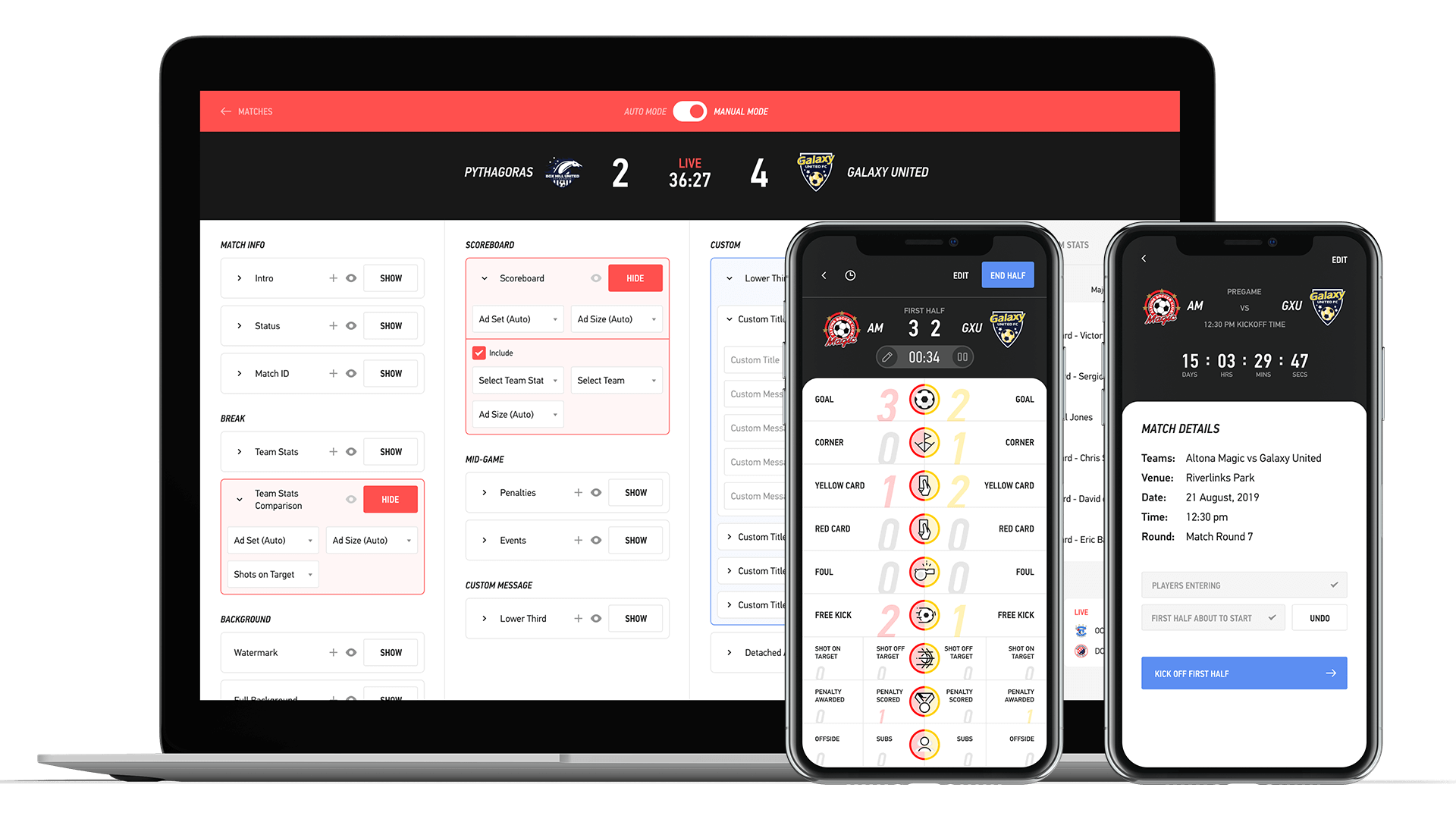 LIGR.Live control room and LiveScore app.