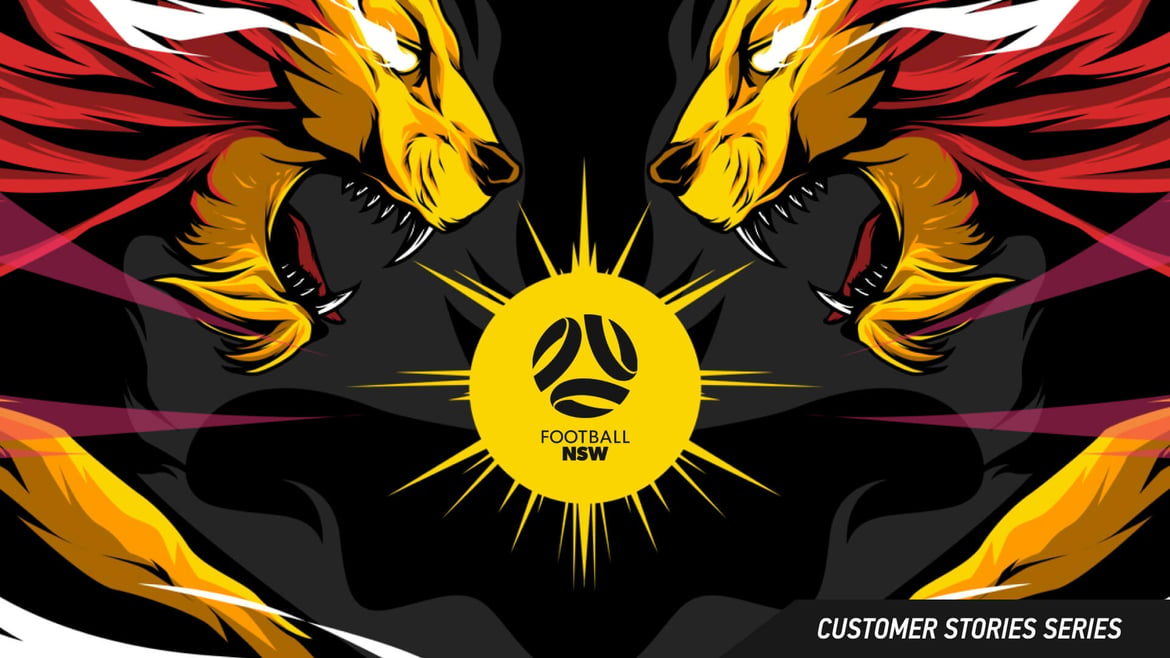 Providing the sponsorship opportunities to all levels of sport is the driving force behind LIGR. It was recognised early on that there is an appetite for sports streaming.


BRIAN MEINRATH

HEAD OF COMMERCIAL, FOOTBALL NSW

"The whole idea of streaming our competitions was to provide greater commercial opportunities for the league and our clubs"
Sports sponsorship at a local and semi-professional level has traditionally been billboards and shirt logos. Local businesses supporting local clubs with the benefit of brand awareness at their local grounds.
At the top-level sports sponsorship turns into sponsored graphics and televising of the traditional billboard advertisements. But what if there was a way to add this opportunity to leagues and clubs with passionate followings but without tv rights.
"Obviously there is a great difference between the commercial opportunities around the NPL when compared to the A-League. NPL NSW has always had very passionate and engaged supporters. However, it was a case of asking how can we get more eyeballs on our competitions and provide greater commercial opportunities not only for the league, but for our clubs - to be able to create greater visibility and value for partners through streaming."


LIGR and Football NSW started talking just prior to when Brian started at Football NSW, over 2 years ago. However, since the early stages, Brian had been part of growing live streaming in the NPL and helping LIGR develop its product into what it is today.
"When I joined Football NSW, knowing that we signed on with LIGR, it was then a case of restructuring my sponsorship portfolio to include the assets"


And Brian has taken a creative approach to how he incorporates live streaming commercialisation. Selling the inventory as a part of the whole sponsorship package, rather than selling the streaming assets individually.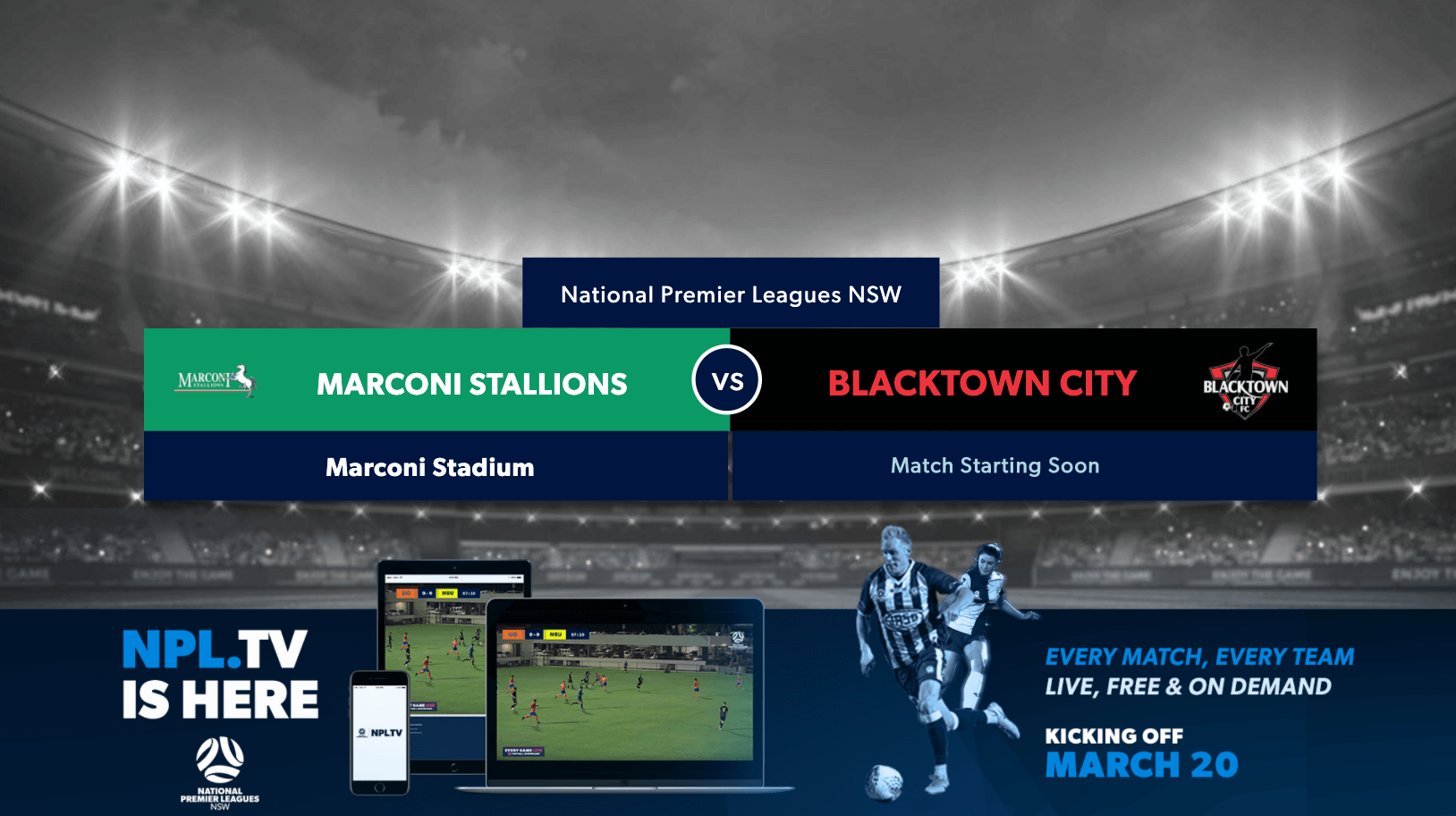 "I think the approach that Football NSW taken is probably a little bit different to some of the other States using LIGR for football in Australia where they're selling the streaming assets as individual item. When it comes to discussing sponsorship with new partners, I see Football NSW's digital inventory being one of our greatest assets. The sponsorship integrations we are able to deliver as part of our NPL coverage is a very valuable part of this mix"


Providing the sponsorship opportunities to all levels of sport is the driving force behind LIGR. It was recognised early on that there is an appetite for sports streaming at these levels and the games just don't look the same or have the commercial value without graphics.
"It's been interesting to see how the evolution of broadcast technology has made streaming more accessible to semi-professional and even community level sports."
And as live streaming equipment become cheaper even more games will be filmed. More opportunities for high-quality productions that can be commercialised. Especially in the changing world we live in.
"Using LIGR has helped us shape how we approach the market with our sponsorship offerings. To be able to work with a group that continually looks and asks how they can make their product better makes a big difference."



"With LIGR's new platform LIGR.Live, which now incorporates a sponsor analytics dashboard, tracking displays, duration and screen-share of our sponsor assets, we will now be in a position to combine this information with our audience and OTT data, and build a truly powerful sponsorship portfolio"
By not only integrating and displaying sponsor assets in a broadcast, but being able to create reports of your displays, aggregated across an entire season, LIGR helps sporting organisations move into what sponsors and brands expect in a digital world.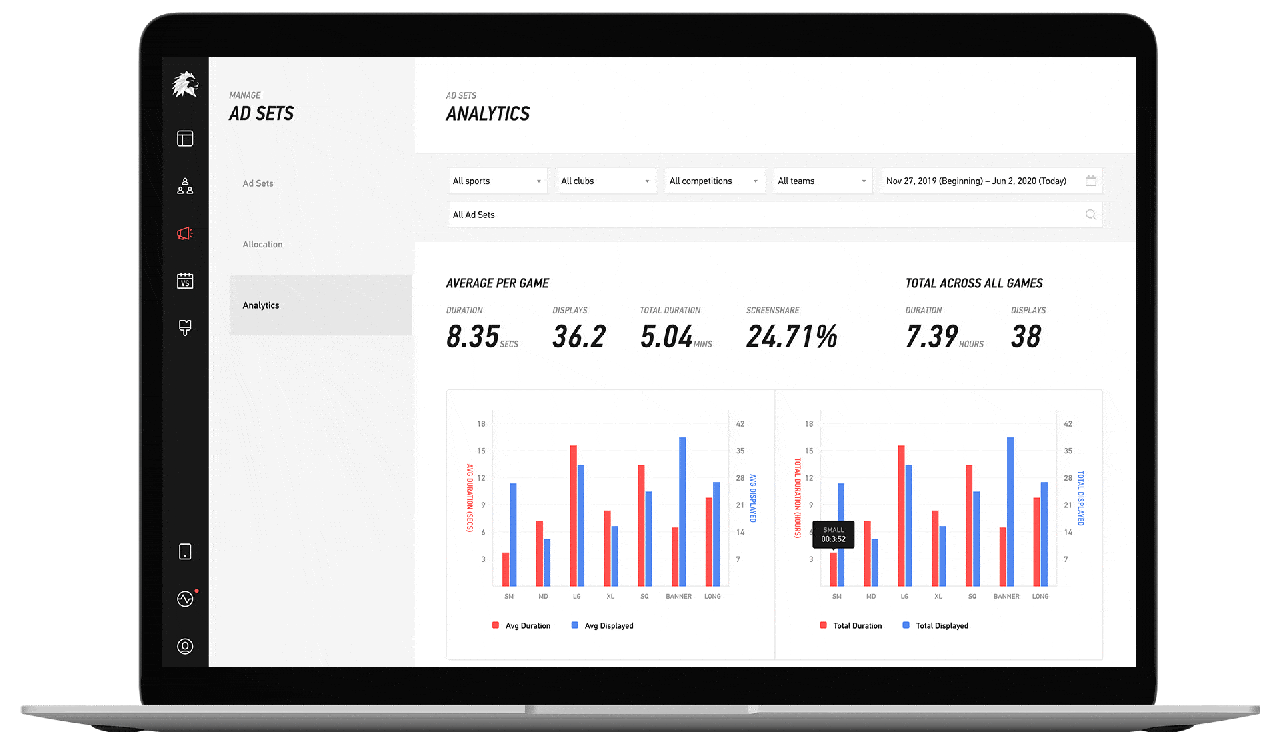 This opens up new commercial opportunities that did not exist, with technology focused on streaming, not commercialisation. LIGR not only cares about professional streaming and ease of use, but the commercial value of the product it delivers to the broadcasters and sports organisations like Football NSW, streaming over 450 games / year.