MICHAEL CARTER

CEO, FOOTBALL SOUTH AUSTRALIA


"LIGR has provided an enhanced platform for our organisation and clubs within our men's and women's NPL competitions to engage, retain and add value to both new and existing partnerships. The response by clubs to the opportunities available through LIGR has been uplifting and as online audiences continue to increase, so does the exposure for commercial partners investing in the game at local level."
Football South Australia, a member of national governing body Football Federation Australia, was one of the first state sporting organisations to get back up and running after the Covid-19 lockdown.
Football SA announced the temporary suspension of competitions back in March and worked closely with the South Australian Government from that period to facilitate a safe return to both training and competitions. The major concern for the state's governing body was getting back up and running safely, primarily from a health perspective but also economically.
With plans to return to regular competitions in late June, Football SA announced a "whole of football" financial relief package, comprising a $490,000 contribution from the state government and further $350,000 of support of their own, to back clubs as they planned a safe return to operations and competitions.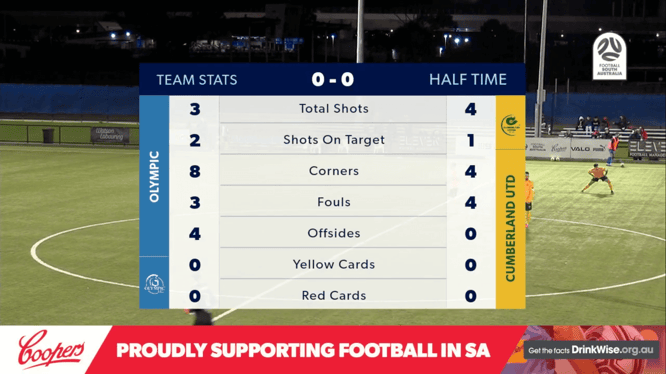 Football SA live stream, with live graphics and in-stream sponsorship integration, powered by LIGR.Live. Source.
"Providing clubs with the necessary support to recover from the impact of Covid-19 has been a collaborative effort from all the game's stakeholders. The opportunity to advertise through the LIGR platform was presented to clubs as part of the "Whole of Football" financial relief package announced on the 12th of June."
Football SA is using LIGR.Live to produce graphics and seamless sponsorship display across their NPL Women's and Men's broadcasts, using LIGR.Live to allocate a percentage of the total ad-space of each game's broadcast to the home club.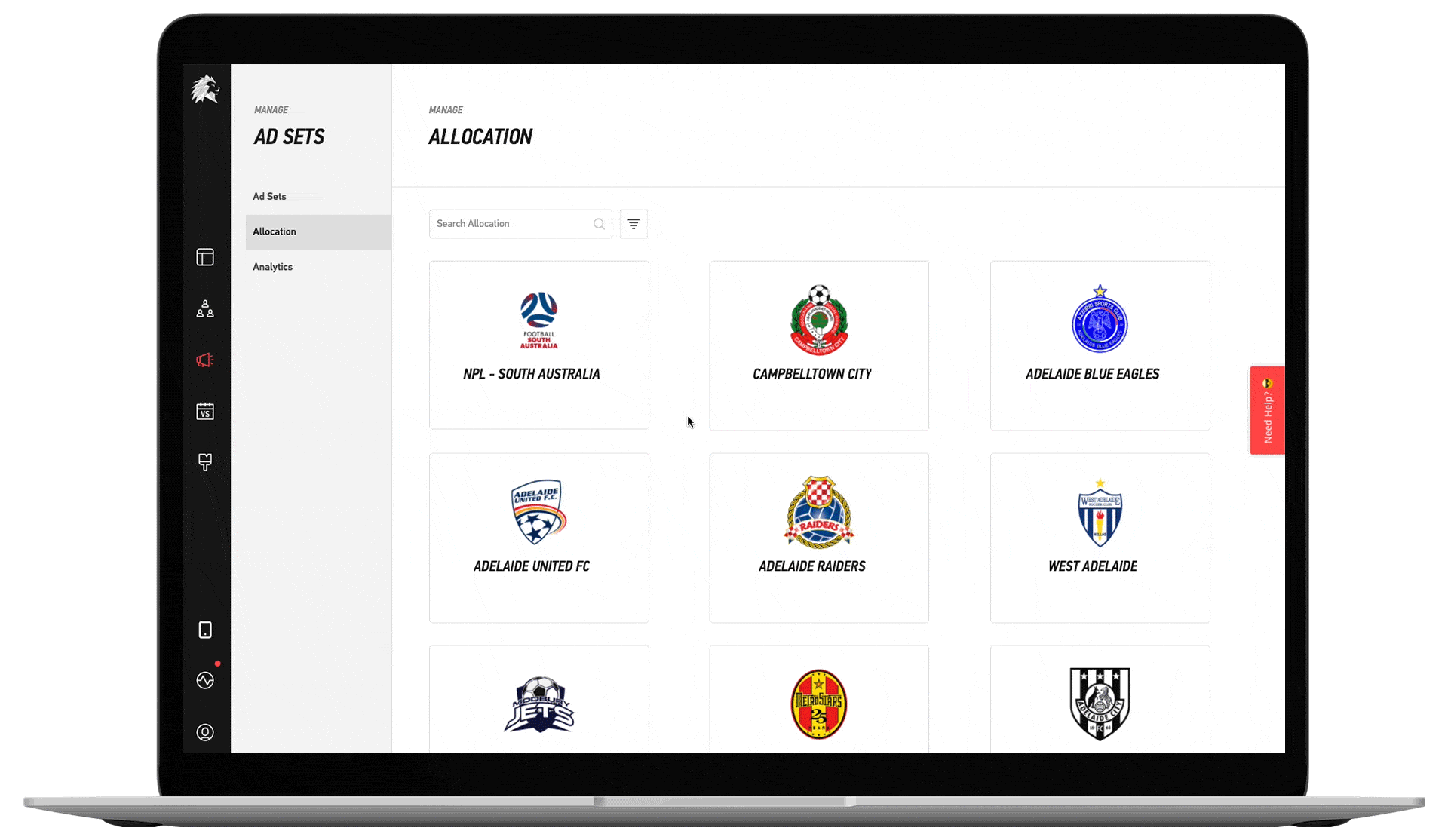 Football SA ad set allocation dashboard, showing teams and competitions. Powered by LIGR.Live.
"Clubs were initially faced with the prospect of smaller crowd numbers, and therefore reduced gate takings, revenue from canteen and food and the potential of club corporate partners not able to fulfill their financial commitments pledged. Providing clubs and their corporate partners exposure that has not traditionally been offered at local and semi-professional level has had an immediate impact and is undoubtedly going to assist greatly with future sponsorship discussions."
Football SA ad set assets that are displayed in-stream. Powered by LIGR.Live.
Football SA clubs have taken up this opportunity in bounds, with clubs submitting over 39 ad-sets directly into LIGR. There have already been over 5000 total ad displays during the return of live sport with 27 hours' worth of advertising airtime as tracked by the LIGR's Ad Analytics dashboard (as of the 5th of August 2020).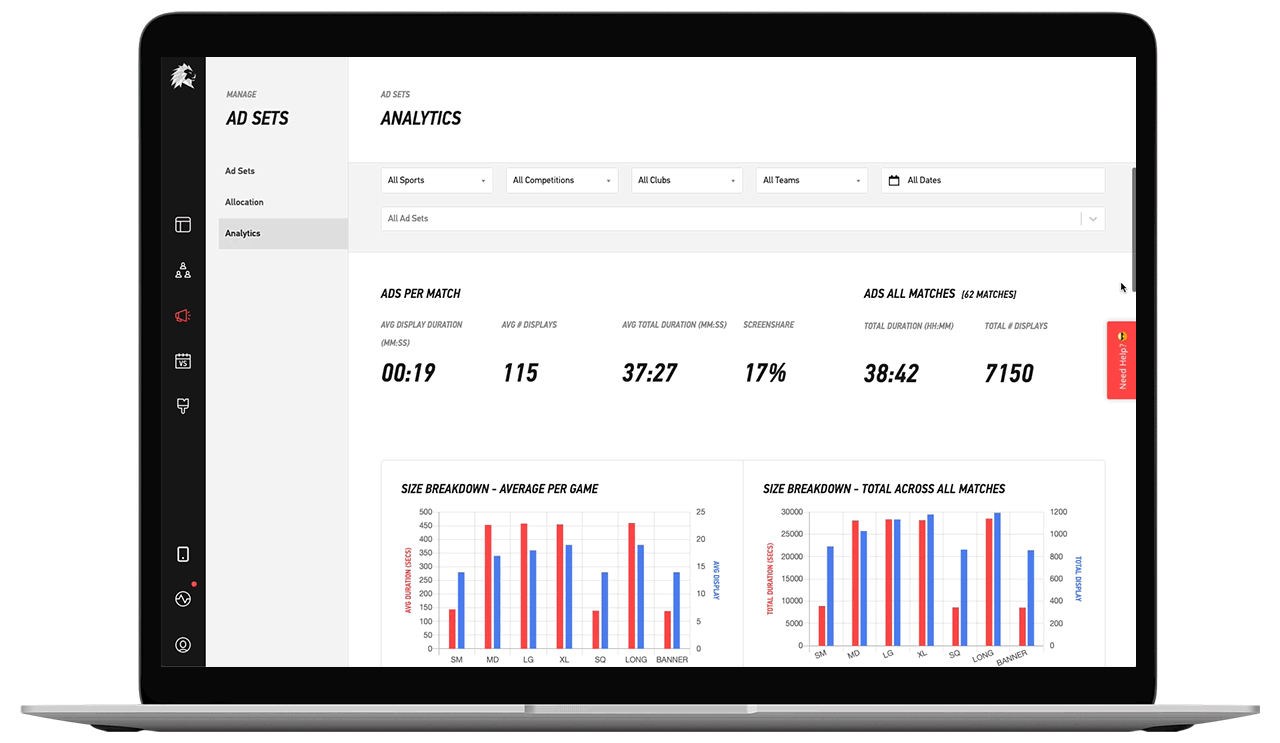 Football SA advertising analytics dashboard. Powered by LIGR.Live.



LUKE MCCOY

CEO, LIVE GRAPHIC SYSTEMS (LIGR)



"FSA have been outstanding in fast adoption and utilisation of the LIGR.Live platform, in particular in their commitment to providing NPL clubs opportunity to display their own commercial partners during their live streams. Each week, more and more sponsor ad-sets are being uploaded into our platform, with each single ad display not only automated but tracked to the second within our platform.

Over time, this data will be invaluable to Football SA and their clubs, providing detailed brand exposure reports back to their commercial partners. We congratulate Michael Carter and the whole Football SA team for truly working on behalf of their clubs and commercial partners in a difficult time across not only football but the whole country." says Luke McCoy, CEO of Live Graphic Systems (LIGR)
Right now, we are at an incredibly exciting time in the evolution of live-streamed sport. Driven by cheaper, more advanced, less complicated technology, the industry is at a point where TV-quality live sport is in reach for clubs and leagues with very modest budgets and no broadcast experience.

Technology like LIGR.Live has unlocked unique advertising opportunities for brands and made it possible for organisations like Football South Australia, and the sports clubs they govern to attract, display, and report to the sponsors of the sport at the grassroots level. Just a few years ago, none of this was possible, and as sports learn to take the future into their own hands, this is only the beginning!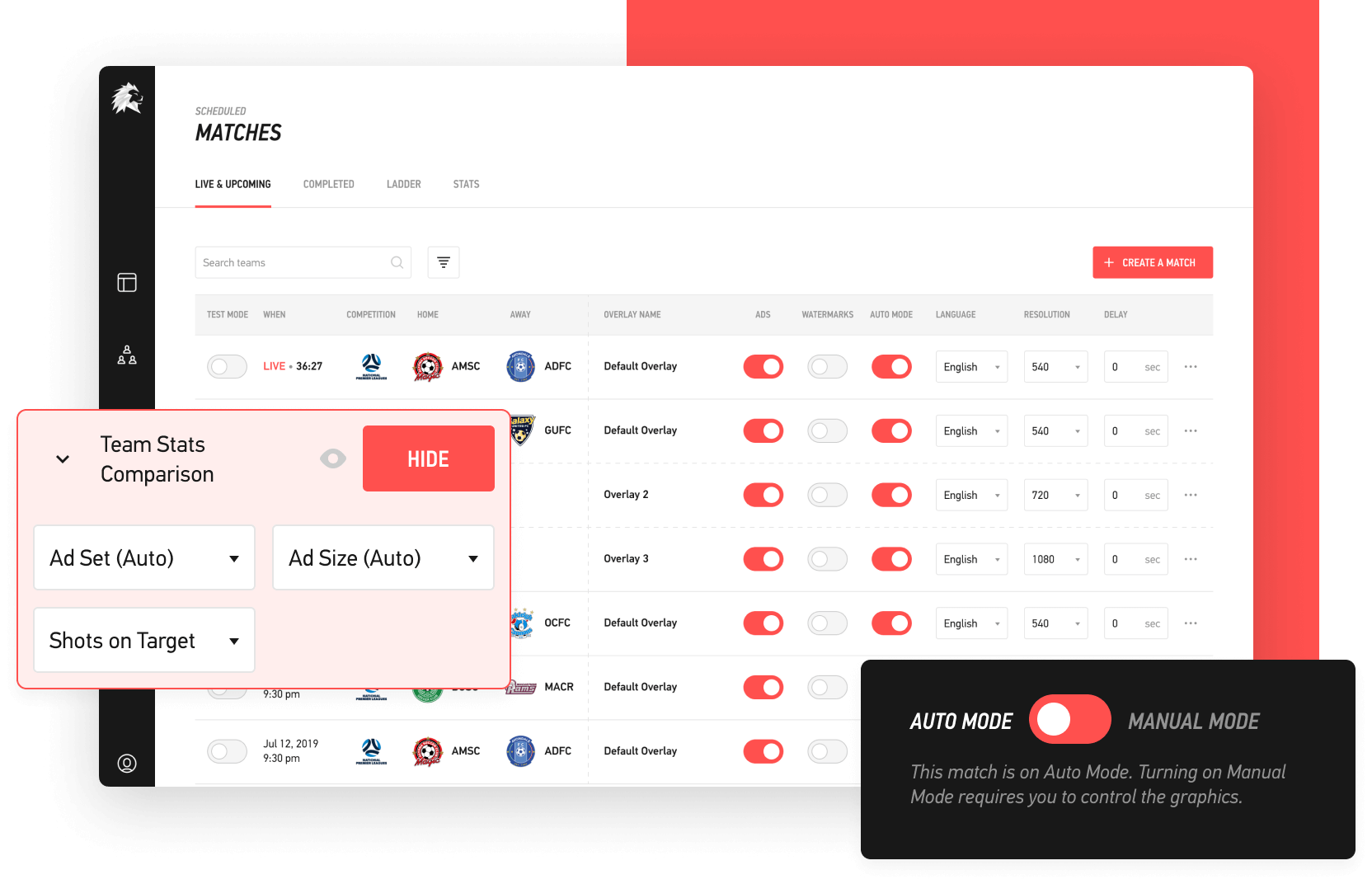 LIGR.Live can power live, automated graphics overlays for an unlimited number of games simultaneously.